God Has Everything We Need: Dianne Derby & Jordan Wilson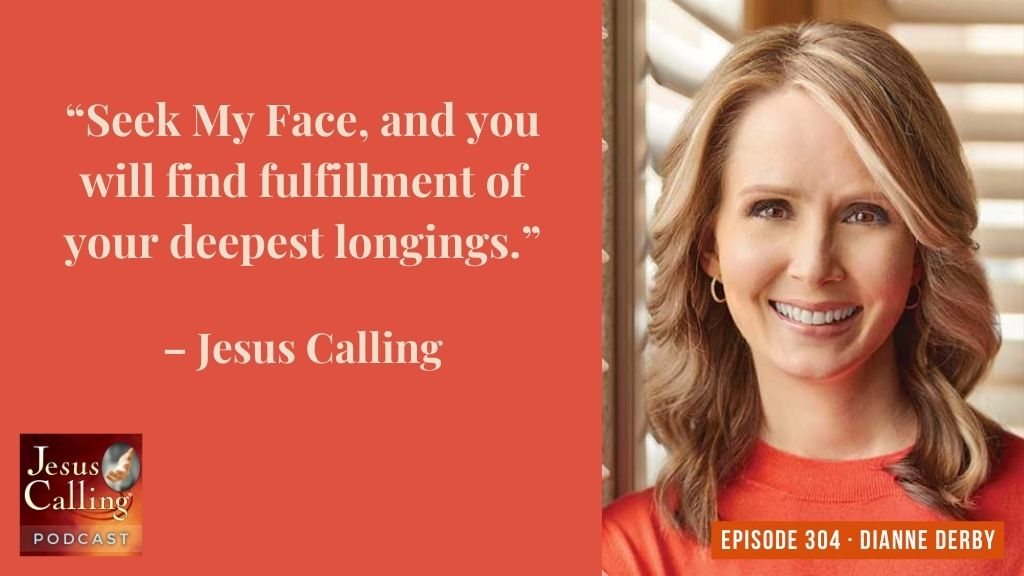 Dianne Derby: I talk to some of the most powerful and accomplished people in the world, and yet they are so truly empty because of their lack of faith. They have everything, all those good things we think we want, but they have nothing without Him—and it's clear in their need for more, more recognition, more accomplishments, more money or more praise. I think if they had Jesus, they wouldn't need that because they would be satisfied.

God Has Everything We Need: Dianne Derby & Jordan Wilson – Episode #304
Narrator: Welcome to the Jesus Calling Podcast. Perhaps you've found yourself in a time of desperation—feeling like you've come to the end of your rope. When you didn't think the bottom could be any farther down, and yet you plummet a little more, who do you reach for when all the things you've relied on to give you strength and satisfaction come up empty? In the Bible, it says this, in Philippians 4:19–20: "And my God will fully supply every need according to His glorious riches in the Messiah, Jesus. Glory belongs to our God and Father forever and ever! Amen."
Our guests this week share how God came through by putting people in their lives who helped them in their most desperate hours. Journalist Dianne Derby found hope and inspiration from spending each Tuesday with a Pearl Harbor survivor, who taught her how to slow down and comforted her during a pregnancy crisis. Minister Jordan Wilson was at a low point in his life due to a drug addiction, when he learned his mother had been praying unceasingly for his recovery, and decided to take his father up on an invitation to a church service that would change the whole course of his life.
We'll start things off with Dianne's story.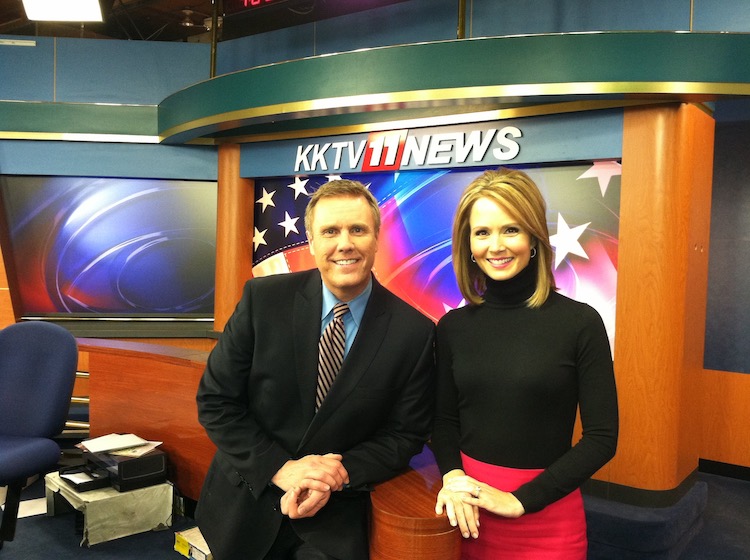 Dianne: My name is Dianne Derby. I am a wife, a mom of a five-year-old, I've been a journalist for the last seventeen years and I am the author of Two Hundred Tuesdays: What a Pearl Harbor Survivor Taught Me About Life, Love, and Faith.
When I think back on my career, everything fell into place, and it was just the most remarkable journey that it's taken me on over the last seventeen years. I couldn't ask for a more exciting, more rewarding, more fulfilling job than what I do every day when I go to work. What drew me to the profession is the incredible good that can come from journalism. We can do one little story and make a huge impact in the community so quickly.

Meeting Pearl Harbor Survivor Jim Downing
When I first arrived in Colorado Springs, I was a brand-new anchor in town and my boss told me, "Hey, Di, do all you can to get out in the community and get people to know you." And so I said yes to almost every event I was asked to come to or to emcee.
One of those events was at a diner, and a bunch of World War II veterans were going to be there. And they told me, "Dianne, the oldest survivor of Pearl Harbor is going to be there." I later learned he's the second-oldest survivor. But I thought, Oh, how cool? I want to meet him. So I grabbed my chief photographer at the time, and we ran over there. I watched Jim walk in on his walker. He met us in the lobby, and as he was heading in to have lunch with everyone, I said, "Mr. Downing, could I grab a quick interview with you?"
And I remember asking him about being a hero. And he turned that conversation quickly around to everyone else. And it was so captivating because here he was in this major, major event at Pearl Harbor, and yet he was turning the focus on to the heroes of today. He said, "We only had to endure the bombs for a little while. The heroes today are up against that every day." And I thought, How interesting that he didn't talk about himself, that he talked about others, and that was my first indication how others-centered he was.
"He was in this major event at Pearl Harbor, and yet he was turning the focus on to the heroes of today. He said, 'We only had to endure the bombs for a little while. The heroes today are up against that every day.'" – Dianne Derby on meeting Jim Downing, a Pearl Harbor survivor
So he handed me his business card and says, "Hey Dianne, I'd love to continue this conversation. Please email me."
So later that day, I did email him, and he responded so quickly back to me. He invited us to Garden of the Gods Club, which is this exquisite restaurant in Colorado Springs that looks over these beautiful rock formations.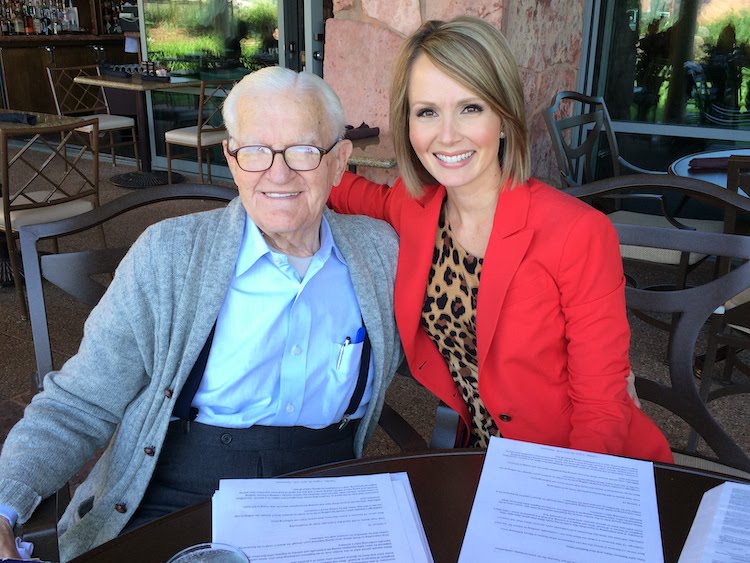 We sat down at this table covered in white tablecloths. It was just beautiful, and his son joined him and we sat down. One of the very first questions his son asked me was, "So Dianne, what is your relationship like with Christ?"
And I thought, What? That's a little forward, that's a little personal.
And my response to him was, "Well, I grew up Catholic. I went to church every weekend. We sat, we stood, we did the sign of the cross. We listened to the homily and we were out, and that was pretty much the extent of my religion." And so I said, "I know God exists, I just don't know Him."
Quickly after that response, he looked at me, then Jim, and said, "Do you want to meet the most fulfilled person you've ever known?"
And I said, "Well, of course, who doesn't want to meet that?"
He said, "You're looking at him."
And it just took my breath away. For some reason, even though I only knew this man for a couple of minutes, I believed him completely. He was ninety-nine. He looked so happy. He had this deep peace about him that I wanted and I wanted to know more about. And so we continued our conversation, and at one point he finally asked me, "Well, I wonder if you'd be interested in studying the Bible with me?" And I said yes right away. And he said, "Great, meet me here on Tuesday."
When I began meeting with Jim, he said, "I have a method that I'd like you to use. I call it the ABC method. A as the title, B is best verse, C is your challenge, D is your difficulty, and E is your summary." And so each week, that is how we based our Bible studies. And it was so fun because we would read a passage, and it would take me several hours to get through it sometimes and write my difficulty and I thought, Oh, this is so cool when I chose the same best verse as Jim, even though I knew he read the Bible a gazillion times and needed no help or no guidance. But he did it along with me, and that's what made it so special. He studied right along my side, and we compared notes and shared notes.
That's what our Bible studies looked like, and we would have either breakfast or lunch together a couple of hours every Tuesday morning. A lot of times I thought, Oh my goodness, I'm too busy to do this today. I don't have time. I'm tired, I'm grumpy, whatever it was, and I always left those meetings feeling totally calm and feeling totally refreshed by Jim's presence and about talking about the Bible. I kept going back for more and I did for five years and it was just so special.

Jim's Courageous Story of Survival
When Pearl Harbor happened, Jim was having breakfast at his home with his wife, he was allowed off the ship [with] a couple of other men and they heard something come over the radio and they heard the bombs going off. And they immediately jumped up and the radio message said, "Everyone return to your ships. There's been an attack on Pearl Harbor." So they ran. And as they were leaving, his wife looked at him and gave a Bible verse that says, "Underneath are the everlasting arms."
And they rushed to the ships, Jim jumped on board, and he started putting out fires on the ships with fire hoses because he knew if the bombs hit the fuel tanks, they would be gone. And he told me he kept saying in those moments, "Well Jesus, I'll see You in a few minutes, I'll see You in a few minutes, I'll see You in a few minutes." And he wasn't scared. That is just so remarkable, that he knew where he was going should he die.
The bombs kept coming. He could see the planes flying so close that he could see the eyes of the pilots attacking the ships. And he kept putting out fires. "I'll see You in a few minutes." And then he began to go around and memorize the names of everyone he saw, everyone who was dead, and he knew all the names because he was the postmaster on the ship, and the postmaster is a very popular person when you are deployed or overseas. And so he knew everyone. He started to memorize the names of the dead so that he could write letters to their families to tell them that they were heroes in their final moments.
And so it was just remarkable to hear this man run toward danger, memorize the names of the dead, put out fires on this ship so he could help save others, and then write those letters to the families who lost their loved ones. It was just such a beautiful testimony of faith in one of the darkest, scariest moments of their lives.
"It was just remarkable to hear this man run toward danger, memorize the names of the dead, put out fires on this ship so he could help save others, and then write those letters to the families who lost their loved ones. It was just such a beautiful testimony of faith in one of the darkest, scariest moments of their lives." – Dianne Derby on Pearl Harbor survivor, Jim Downing

Two Hundred Tuesdays
I had shared so much of what Jim taught me through Facebook Lives. We started doing them a couple of years into our conversations because I thought, I cannot just selfishly keep this man to myself. There are so many people who want to talk to him. His schedule was filled with events every day and people wanting to talk to him, to talk to him about Pearl Harbor, to talk to him about Jesus. And I got him every Tuesday for five years. I knew it was something special. And so I started to share some of just the wonderful wisdom of Jim through Facebook Lives, and it took off, it just was so popular.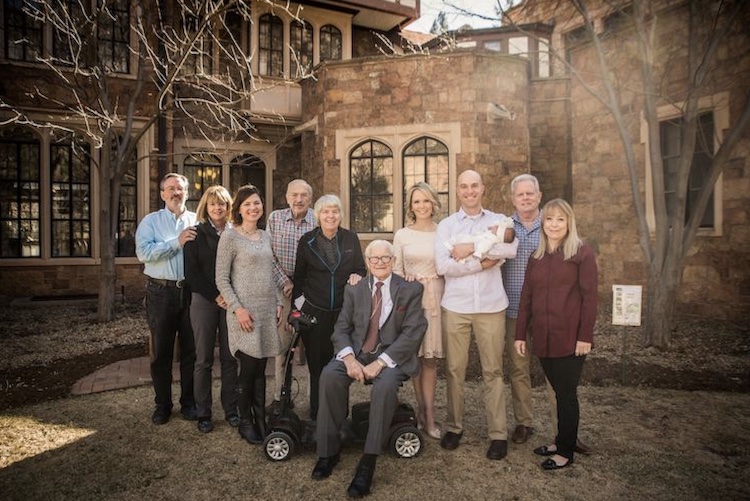 And a lot of those Facebook Lives are the content of my book. It's a memoir. It's about how I came to know Jesus, how I came to know Jim, and the life journey along those five years that was filled with so many highs and so many lows and so many challenges in my life, and how Jim guided me through those through the very scary pregnancy that I had, through the near-death experience I had after Claire was born, my divorce from my first husband, and the remarkable ways that he showed me Jesus's love in those moments.
I talk a lot in my book about how terrified I was when I was pregnant with our daughter, Jim, in one of those darkest moments, just sat with me for three hours and said nothing and taught me about showing up for people in grief. It often can be totally silent. And it was just so special about Jim because he is who I went to seeking answers when I had none. And even if he didn't have the answer that I wanted, I knew he was right all along. And I knew that focusing on Jesus and sinking into His love and sinking into my faith were the only ways out of the depths of despair that I faced.
"I knew that focusing on Jesus and sinking into His love and sinking into my faith were the only ways out of the depths of despair that I faced." – Dianne Derby

Begin Every Day with Prayer
Slowing down is really hard for me, but Jim taught me that the way you begin and end your day sets the tone for everything. And so he began his day every day in prayer and ended every day in prayer and reading the Bible. I try to live that in my day now. It's a little bit challenging when you have a five-year-old, but it's been really delightful lately to share with her Jesus Calling, I just started that with her, I think it's time she can handle this now. She can understand.
But I think that is what Jim taught me is the way that you start and end your day makes such an impact on your life. He taught me that a meaningful life comes down to very simple things. It's a meaningful relationship with God, with family, and with friends. And if you get those three things right, you have it made. And that is what I have spent the focus of this part of my life since I met Jim on achieving, having those meaningful relationships with friends, having those meaningful relationships with family, and having those meaningful relationships with Jesus. It's changed my life.
Jesus Listens, February 20th:
My loving Lord,
Satisfy me in the morning with Your unfailing Love, that I may sing for Joy and be glad all my days. I have sought satisfaction in a variety of ways, many of which were hurtful. I've discovered that even good things can fail to satisfy me if I elevate them above You. So I come to You this morning with my emptiness and my longings. As I sit quietly in Your Presence, communing with You, I ask You to fill me up to the full with Your limitless Love. I delight in pondering how wide and long and high and deep is this vast ocean of blessing!
Finding my satisfaction in You above all else provides a firm foundation for my life. By building on this solid foundation, I can be joyful and confident as I go through my days. I know I will continue to encounter hardships because I live in such a terribly broken world. Yet I can count on You to guide me along my way as I cling to You in trusting dependence. Lord, You make my life meaningful and satisfying while I'm traveling toward my ultimate goal—the gates of Glory!
In Your glorious Name, Jesus,
Amen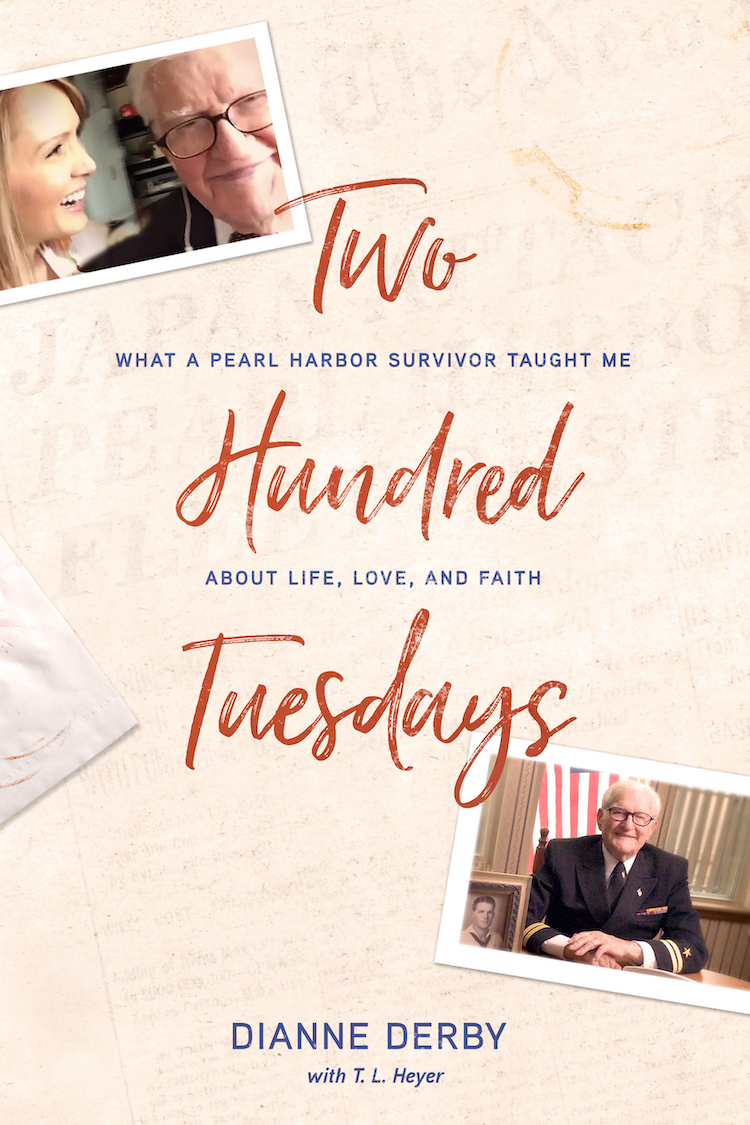 Every day I tell the stories of just how broken our world is, yet I know I am so broken too. And this passage reminds me that clinging to Jesus is the way out of the suffering, the pain, the shock, the loneliness we all face. It also reminds me that He is what makes life meaningful and satisfying, not what I've accomplished or done in my life.
Jim's words resonate with so many people that I know what he did with me is multiplying endlessly in our community, endlessly through the world, through the stories I share about him. Listening was what he loved to do best. He would stay up until all hours of the night if a college campus asked him to come speak just to hear the questions that students asked and the things that were meaningful to them, that they wanted him to answer. And so he was the busiest man I know and the most intentional man I know. And yet he said yes to every opportunity because he knew that was a chance to bring more people to Jesus, to make them feel heard, and most importantly, to make them feel loved.
Narrator: Be sure to check out Dianne's new book, Two Hundred Tuesdays, available now everywhere books are sold.
Stay tuned to Jordan Wilson's story after a brief message.
---
Jesus Calling App – Inspiration on the Go!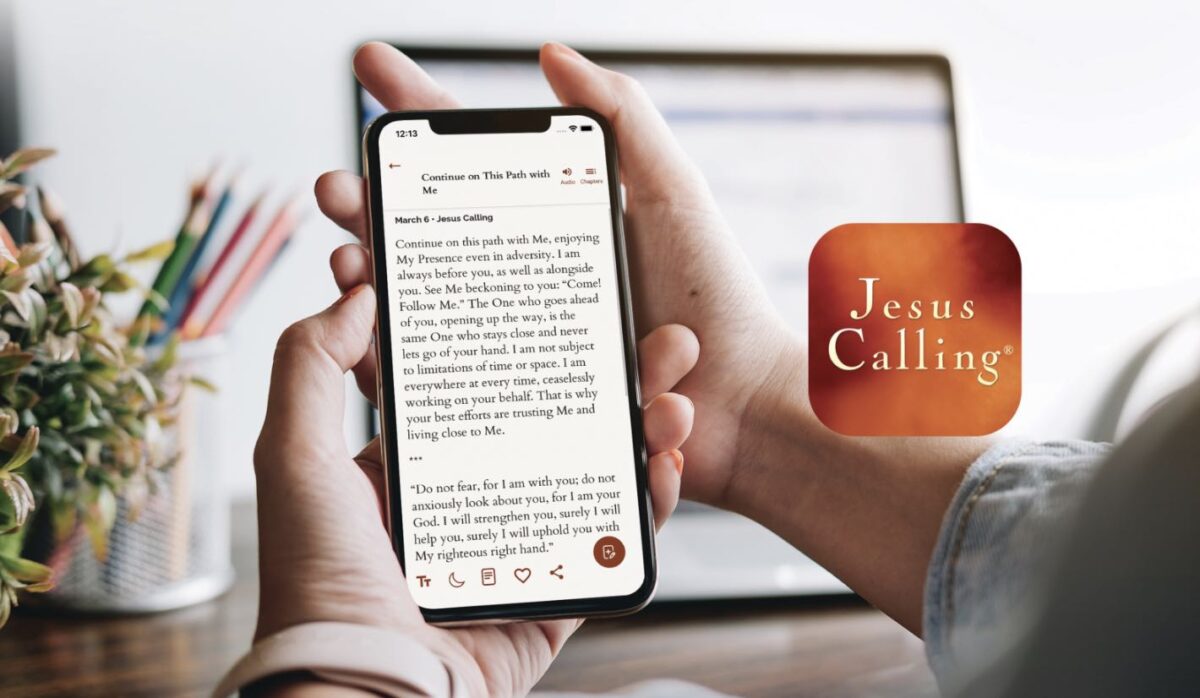 Take God's presence with you wherever you go with the newly updated Jesus Calling mobile app!
You'll be able to read devotions for each day, look up Scriptures, purchase Sarah Young products, and keep notes. You can even check out the latest podcast episodes and read the newest blog posts from our incredible guests.
Download it today at the Apple App Store or on Google Play!
---
Narrator: Jordan Wilson describes his descent into drug addiction as a "slow fade" from a daily walk with Jesus in high school to a down-on-his-luck life of being unable to keep a job. His slide didn't stem from not having a loving family or a good church. It came from him shifting his focus from Jesus to his peers. Jordan's ascent out of drug addiction, however, is a beautiful story of God using his mother's prayer life, a father's gift, and a rehab experience so meaningful that he has become a drug recovery leader to help people just like himself.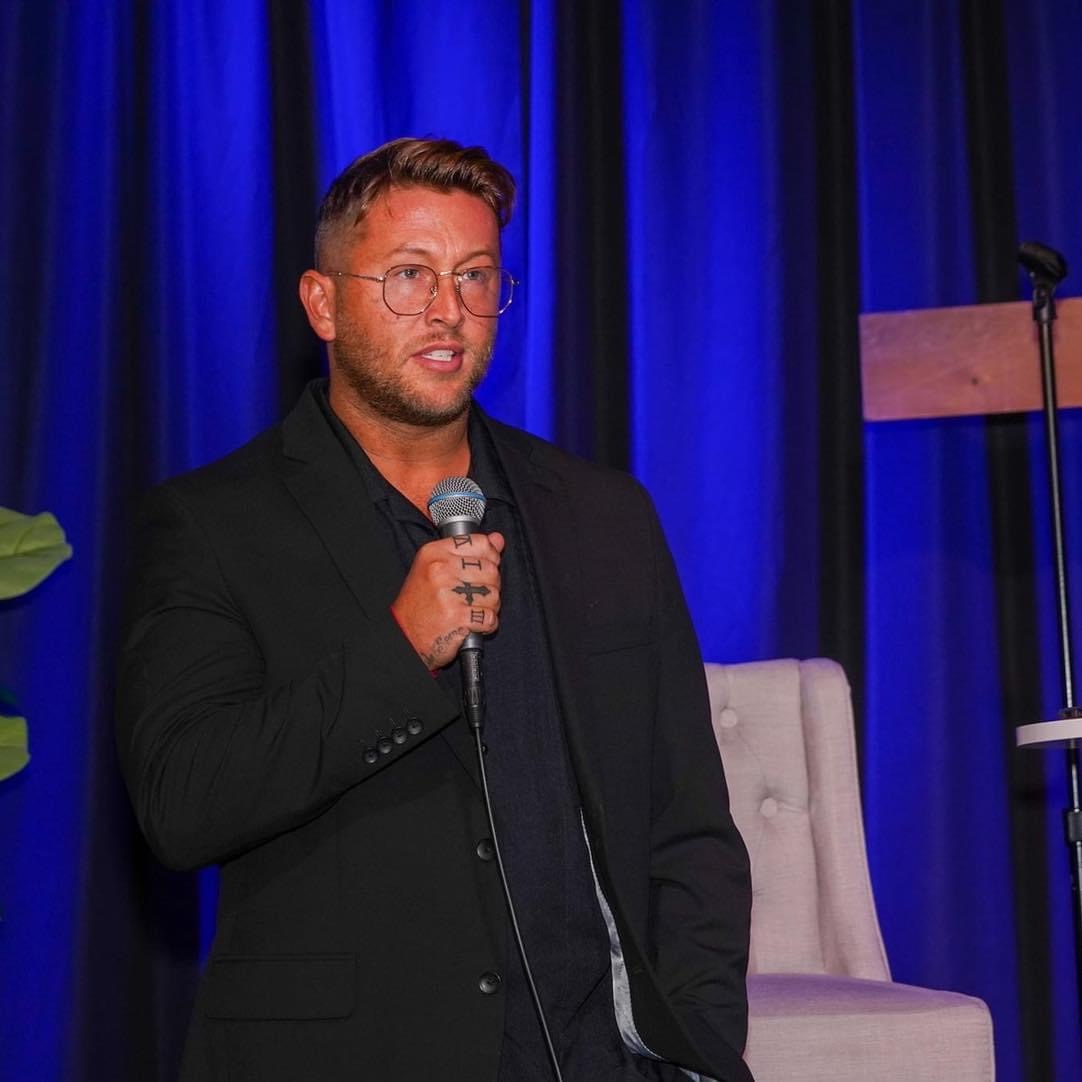 Jordan Wilson: My name is Jordan Wilson. I am the development director for a Christ-centered drug recovery program called Friends of Sinners, and I am also the youth director for my church called His Church. In March, I celebrated six years of walking daily with Jesus and simultaneously six years clean and sober from drugs and alcohol.
I grew up in a Christian household. I have an older brother, and my parents, they loved us and they loved the Lord. They were married all the way up until we were adults, and they had us in church three times a week—twice on Sundays, once on Wednesdays—and had us involved in sports. So I had a really good childhood. I remember I loved the Lord as a young man. I remember being very involved in the youth group, and that carried all the way up until high school.
I played baseball for my high school as a freshman. And however old you are as a freshman, I'd say fifteen years old, I would do school all day and then go directly from school to baseball conditioning. And right after baseball, I would go home being super tired from the day, but I would go to my room and spend one-on-one time with the Lord. And it was totally real, totally authentic. I didn't care about popularity, fitting in, anything. I cared about Jesus, and I had this dream of one day becoming a youth pastor, maybe because I was so involved in the youth and I knew that I was called to ministry.

The Slow Fade into Addiction
When I was sixteen, I got my first girlfriend. And I met this girl in church, but the problem was that my focus shifted from this relationship with Christ to this relationship with this girl. And I think that anytime you take your eyes off of Jesus, you sink. Peter taught us that in the Bible, right? He sees Jesus walking on the water, he steps out of the boat, starts walking on the water to Jesus. And then when Peter took his eyes off Jesus and started looking at the storm, he started to sink. And that's what happened to me. I started to sink. I was gradually getting away from that relationship with the Lord.
It was a slow fade. Instead of after school spending time with the Lord, I would spend time with my girlfriend or instead of reading my Bible, I would spend fifteen minutes on the phone with her. So it was a slow fade. And during that fade, I started compromising on things that I would do in life. So I started caring about popularity. I started caring about fitting in. I started attending parties. I got drunk the first time at seventeen years old, and I loved the feeling. And when you're in that party lifestyle, you are introduced to drugs. And so I started smoking weed and dabbling in pain pills. And for the longest time, it was just recreational use until I got physically addicted. I didn't even know that it was happening, but it was happening right under my nose.
I just pursued a party lifestyle, I thought that I was young and invincible. Obviously that girl and I didn't work out, but what remained was that disconnection with Christ. And so once I started dabbling in the pain pills and got physically addicted, and once I knew that I was addicted, I made it my mission to never go without these pain pills.
High school's over. I get a job at a factory, and I'm trying to fill this void in my life. I'm pursuing happiness and I'm just not finding it. So I figure, Well, high school is over. I'm living with friends at a party house, we're throwing parties all the time, and I'm just not really happy. So I think, Well, maybe if I purchase a home, then I'll be happy.
So working at this factory, making decent money, I become a homeowner, and that doesn't make me happy. So the only thing that I can really fill moments of synthetic happiness is when I'm using these painkillers. But it was such a fake happiness, right? Like, this feeling always abandoned me. It was every four hours I had to take pain pills, and there was no rest to that lifestyle. Like, I couldn't hold a job.
I lost my job. I eventually got busted for selling drugs. I had to go to jail, and my life was just totally unmanageable. And I tried to get out for so long. I did long term rehab, short term rehab, I [saw a] medicine therapist, the whole nine yards, and nothing ever worked. And the reason that nothing worked was I refused to surrender my heart to Christ.
"I tried to get out for so long. I did long term rehab, short term rehab, I [saw a] medicine therapist, the whole nine yards, and nothing ever worked. And the reason nothing worked was I refused to surrender my heart to Christ." – Jordan Wilson

A Parent's Prayer Changes Everything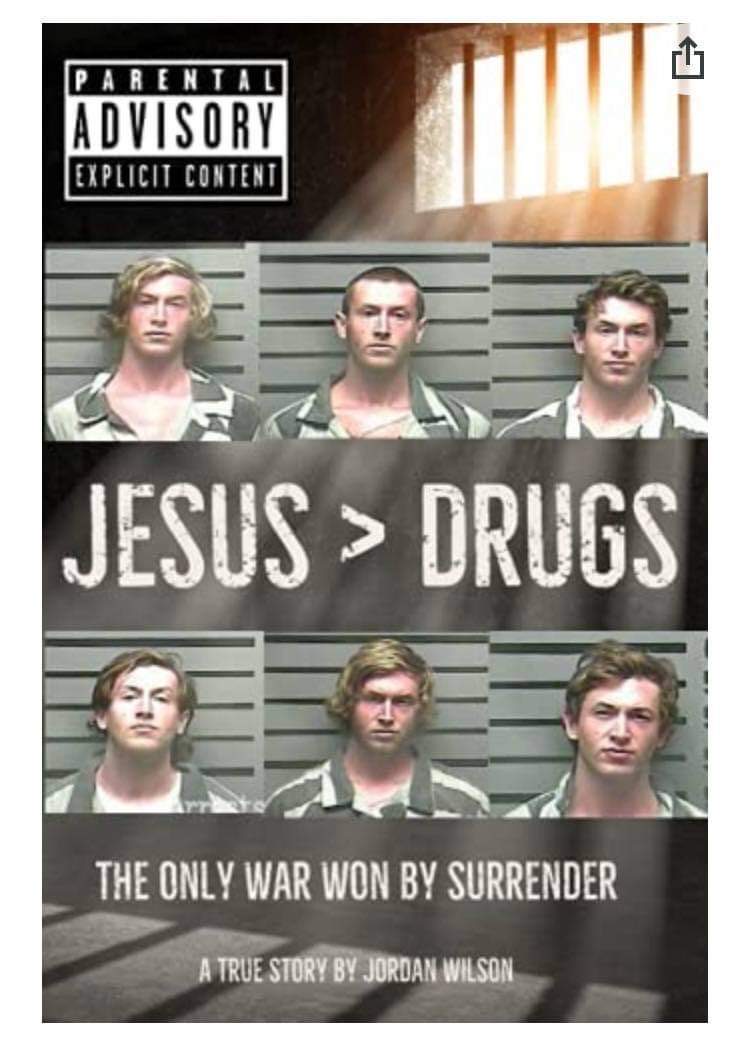 One day, I was strung out on drugs. I had nowhere to go. I had no money, no more drugs to use, and no place to sleep that night. So I found myself at my mom's house. I knocked on her door and my mom, she answered the door. She could tell that I was messed up on drugs, I hadn't slept in roughly a week. And I said, "Mom, can I crash at your place?"
And she said, "Jordan, I will allow you to stay here, but you have to agree to go to rehab again."
That idea sounded ridiculous to me because I tried rehab and it didn't work, but I needed a place to stay. So I agreed. I walked through my mom's doors and the atmosphere was different like I'd ever felt before. There was no shame, there was no condemnation. I didn't feel this embarrassing feeling of tucking my tail between my legs, but there was just this sweet peace in the air. I didn't really know what that was, but I sat down on the couch beside her, and my mom looked at me and she said, "Jordan, I've been praying and fasting for you for two weeks, for you to come home, for you to give your heart to Christ, to get clean and sober." And nothing necessarily happened on that day—which, by the way, it was Good Friday—other than the fact that I showed up at my mom's house and was willing to go back to rehab.
But my dad heard that I was in town. My parents are no longer together, but he heard that I was in town and called me and said, "Jordan, Easter is this Sunday, would you come to church with me on Easter?"
I told my dad, I said, "No, I'm detoxing from drugs. I'm sick."
And he said, "Jordan, well, Sunday is also my birthday." I was twenty-seven years old at the time, and I didn't have a birthday gift for my dad. So for my dad's birthday gift, I agreed to go to church with him and I did. He picked me up at my mom's house, we went to church, and I can't even tell you what the sermon was about. But there was an altar call where the pastor asked if anyone wanted to give their hearts to Christ or reconnect to Christ after maybe you walked away from Christ at a young age, and he was describing me. So I ran down to that altar and I surrendered 100 percent of my heart to Christ in that moment on that day. My life has never been the same since that moment.
"I ran down to that altar, and I surrendered 100 percent of my heart to Christ in that moment on that day. My life has never been the same since that moment." – Jordan Wilson
I opened my eyes from that prayer, and I knew that I was a new person. I knew that I would never go back to addiction. So I went back to my mom's house and detoxed horribly for roughly a week. I remember one moment the detox was so bad, I remember crying and screaming on my mom's couch. I lifted my arms out to my side, and I screamed a prayer. I said, "God, I will not get off of this cross until You tell me it's finished!" And that was my verbal commitment, saying, "I don't care how long I detox, or how long I'm sick. I will not get off this cross until You tell me it's finished." That was just a monumental moment for me. And the pain of withdrawal is so bad, but I was committed. I knew that this was my moment of freedom.
The day that I showed up at my mom's house was Good Friday, the day that we celebrate Jesus laying down His life for us. And then the day I surrendered to Him and came alive in Christ was the day that we celebrate Christ's resurrection. So it was just this moment of clarity for me that I'm never going back.

The Road from Rehab to Ministry
When I was in rehab, I had no idea what God had planned for me. At the rehab where I was, you work for them, and the job that they gave me was I worked on their landscape crew. And to me at the time, it seemed meaningless. I didn't see a future in that, but I was committed to the Lord and I said, "God, I hate this job, but I am going to be the best landscaper they've ever had," because my work ethic changed when I started following the Lord. And what was so cool was, I guess the staff members at this recovery program saw my heart for the Lord and how hard I worked, and that led to a case management office job for this program, to where I learned how business and ministry coexist. And I could kind of start seeing the little steps in the pathway where God was having me go.
I didn't know what He had planned the whole time, but I knew I was just going to follow Christ and be obedient to Him. So that case management job led to a house management job, where I would lead class and teach the new clients about Jesus and about recovery. And eventually I was asked to give a speech at a graduation. And so I did. And the CEO of that recovery program was in attendance, and I guess he liked what I had to say, and afterward told me that I was going to go to public relations. I didn't even know what public relations was. But the CEO said it, so I did it. And that's where I found my niche.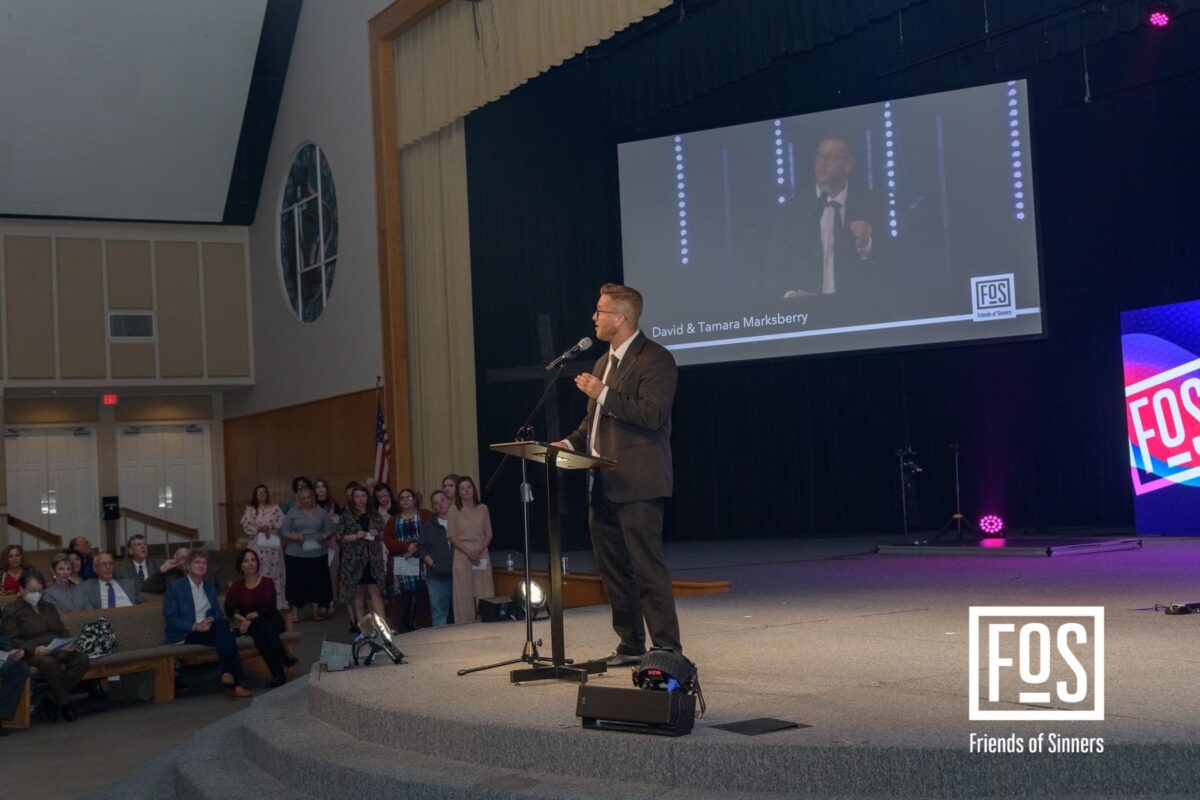 I started speaking at churches and recovery programs and jails and started giving back, and I could kind of see my ministry career start to blossom from there. And even though I still didn't know what God had planned for me, I could see His plan unfolding before me, and it was just amazing.
Somebody might think that it's tough to share your story and all the hard things that you've been through. But for me, I totally enjoy doing that because God didn't set me free from addiction for me to keep it to myself. You know, when I describe all the things that I've done and all the hard things that I've been through and horrible things, that's not me anymore. I am a new person in Christ Jesus, and I feel obligated to share what God has delivered me from with the next person to show that there is hope, there is freedom from addiction, and that freedom is Jesus Christ. So it's not hard for me. It's not like I relive anything. It's just talking about God's redeeming power, and I really love doing that.
"God didn't set me free from addiction for me to keep it to myself." – Jordan Wilson
I start my day off with Christ. I remind myself that I was created by Him and for Him, that my purpose is Jesus and to lead other people to Jesus. So when I don't ground myself in the Word of God and who He says I am and remind myself that I can do what He says I can do, then my day is just totally messed up.
I go by what God says, and God says that this is the day that He has made, that I should rejoice and be glad in it. So I choose to speak life. And when I do, I can see my mood shift and my day change, all by speaking truth, by being thankful, by being grateful, and by not giving in to the world's circumstances.
Jesus Calling, October 3rd:
When many things seem to be going wrong, trust Me. When your life feels increasingly out of control, thank Me. These are super-natural responses, and they can lift you above your circumstances. If you do what comes naturally in the face of difficulties, you may fall prey to negativism. Even a few complaints can set you on a path that is a downward spiral by darkening your perspective and mind-set. With this attitude controlling you, complaints flow more and more read- ily from your mouth. Each one moves you steadily down the slippery spiral. The lower you go, the faster you slide; but it is still possible to apply brakes. Cry out to Me in My Name! Affirm your trust in Me, regardless of how you feel. Thank Me for everything, though this seems unnatural—even irrational. Gradually you will begin to ascend, recovering your lost ground.
When you are back on ground level, you can face your circum- stances from a humble perspective. If you choose supernatural responses this time—trusting and thanking Me—you will experience My unfathomable Peace.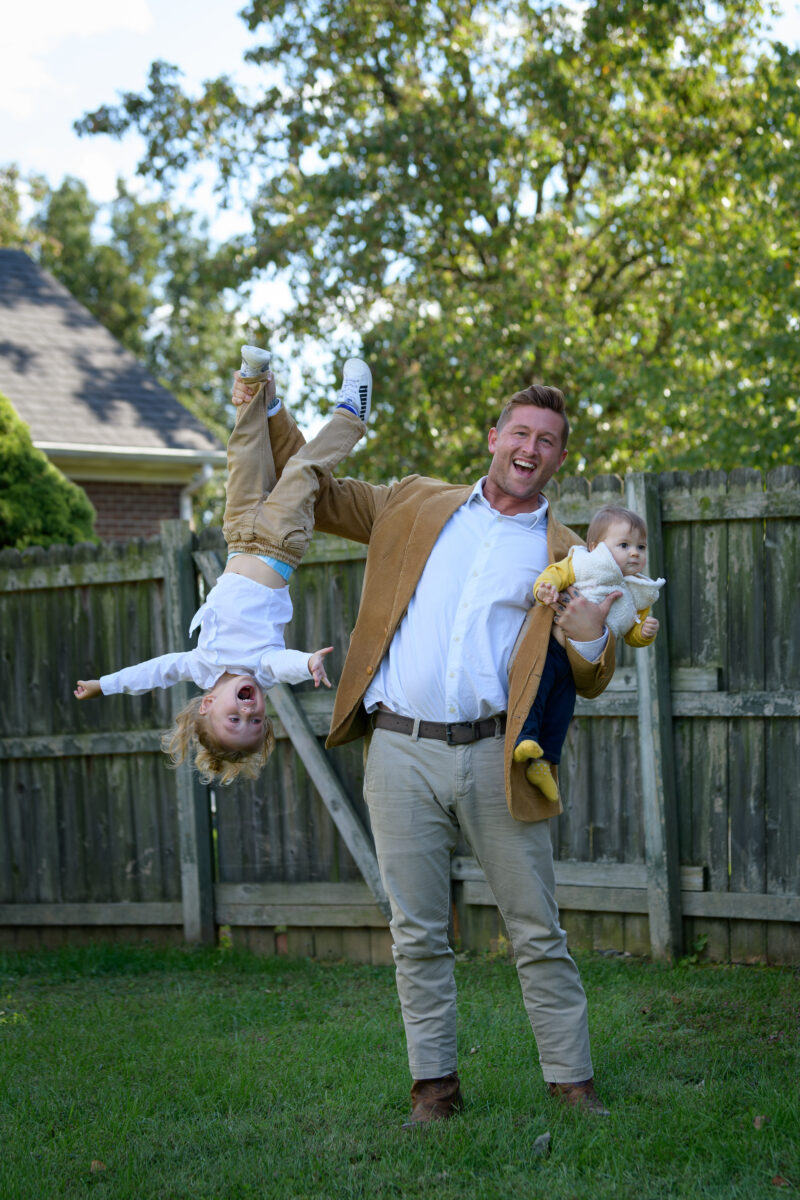 What I would like to tell young people, what I want young people to take away from my story is there is nothing in this world that will ever be able to truly satisfy you. Popularity won't satisfy you. Social status won't satisfy you. Thousands of followers on social media won't satisfy you. You are created by God and for God, and outside of a relationship with Him, you'll never be complete. You'll never feel satisfied. So even while you're young, pursue Christ with all you've got, and let Him take you places you never thought you'd go because you are meant for greatness. And that greatness is in Jesus Christ.
Most people don't make it out of addiction alive. And so the best way to avoid ever falling into the trap of addiction is by making your mind up now that, I will not do those things. I will be different. Because fitting in, anyone can fit in. But you weren't meant to fit in. You were meant to stand out because we're not of this world. We are creatures of heaven.
Narrator: To learn more about Jordan Wilson's ministry to help men and women recover from drug addiction, you can visit www.friendofsinner.org.
If you'd like to hear more stories about how God sends people into our lives when we need them most, check out our interview with Derek Evans.
---
Next Week: Natalie Grant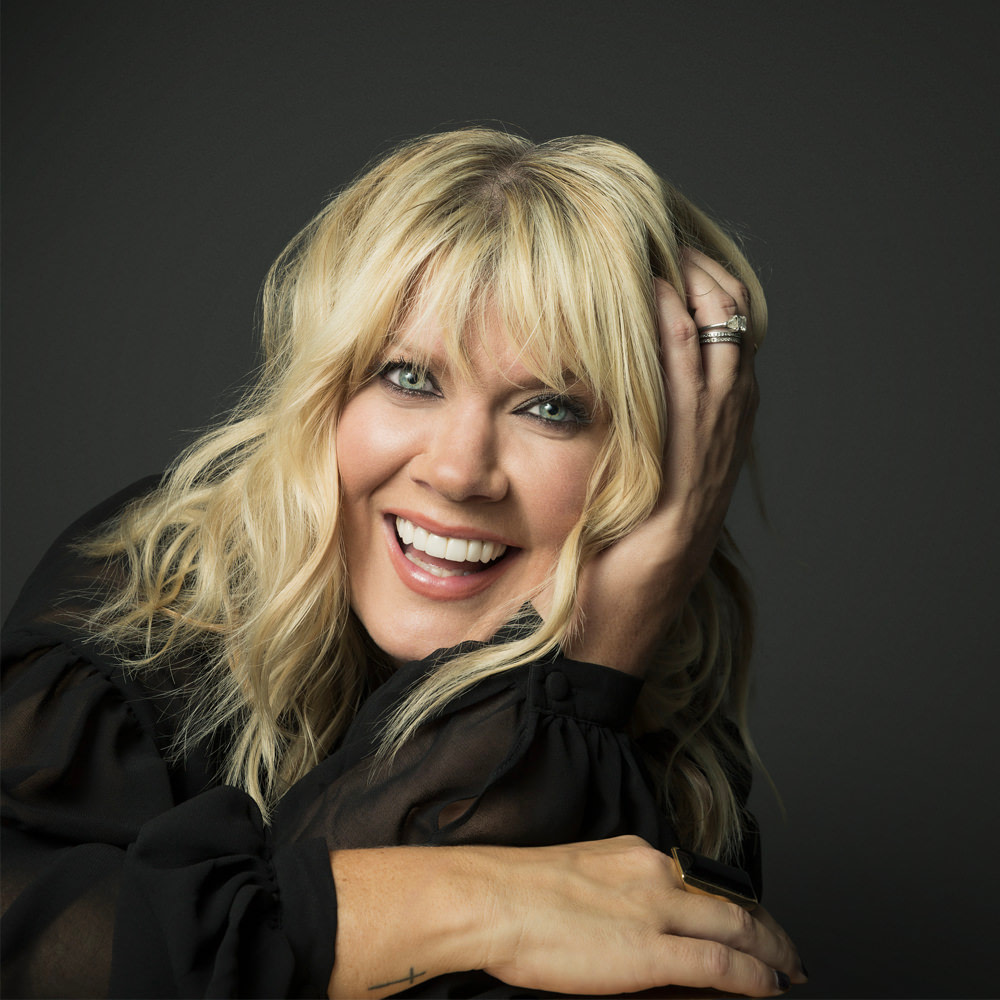 Narrator: Next time on the Jesus Calling Podcast, we hear from songwriter and Dove award-winning recording artist, Natalie Grant. Natalie has had several chart-topping hits over the course of her twenty-plus years in the Christian music industry. Her honesty about the ups and downs of her life and faith is reflected in the vulnerable music she creates.
Natalie Grant: All of these moments in my journey that I've walked through, I feel like I never would have gotten to the place where I felt like I could be vulnerable and authentic in talking about these things and writing songs about them if I hadn't first walked through that testing of whether or not I was going to stick with it, even though it seemed like everything was stacked against me.