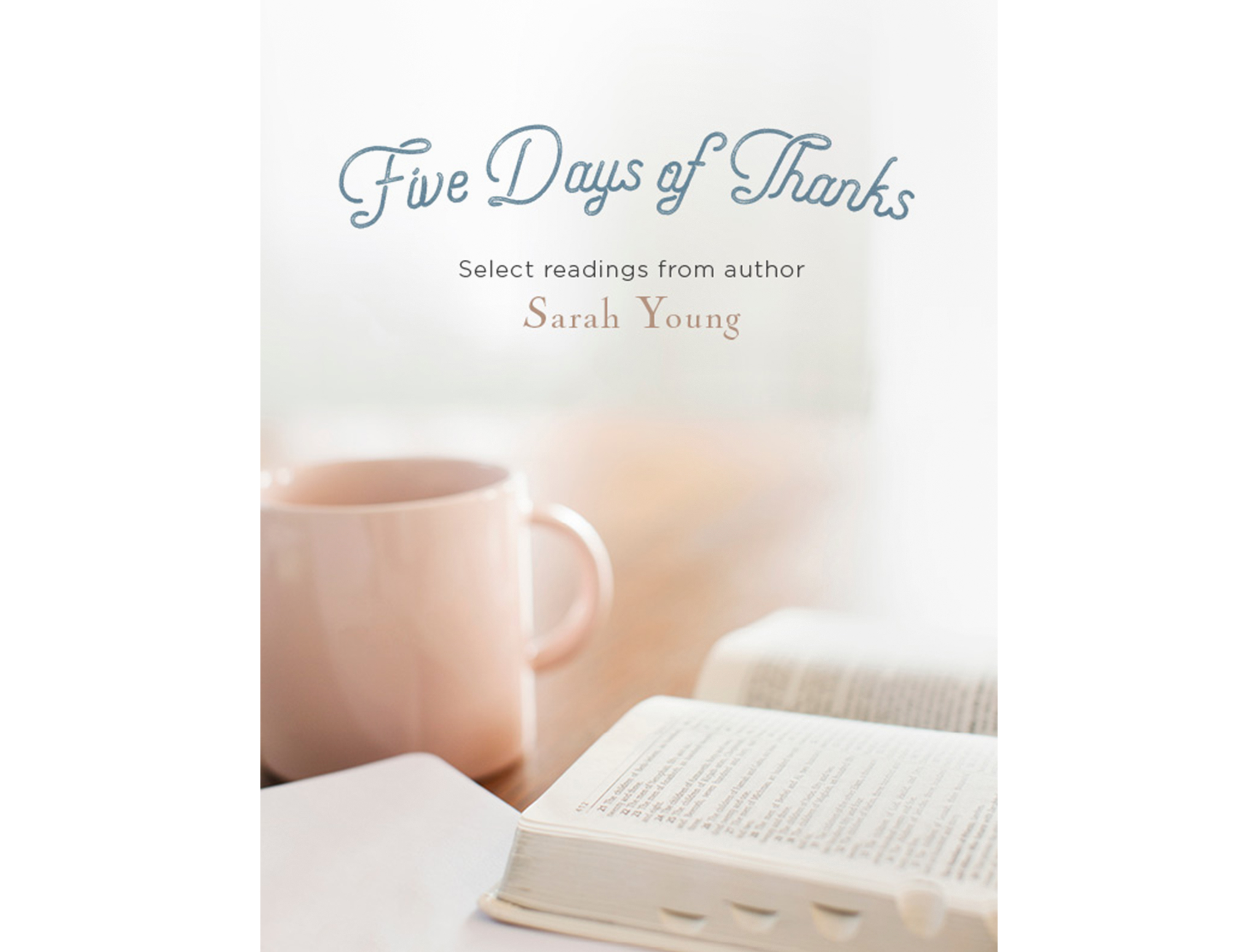 Five Days of Thanks
Select readings from author Sarah Young
Prepare your hearts for Thanksgiving with these five devotions from Sarah Young.
CLICK TO DOWNLOAD
---
---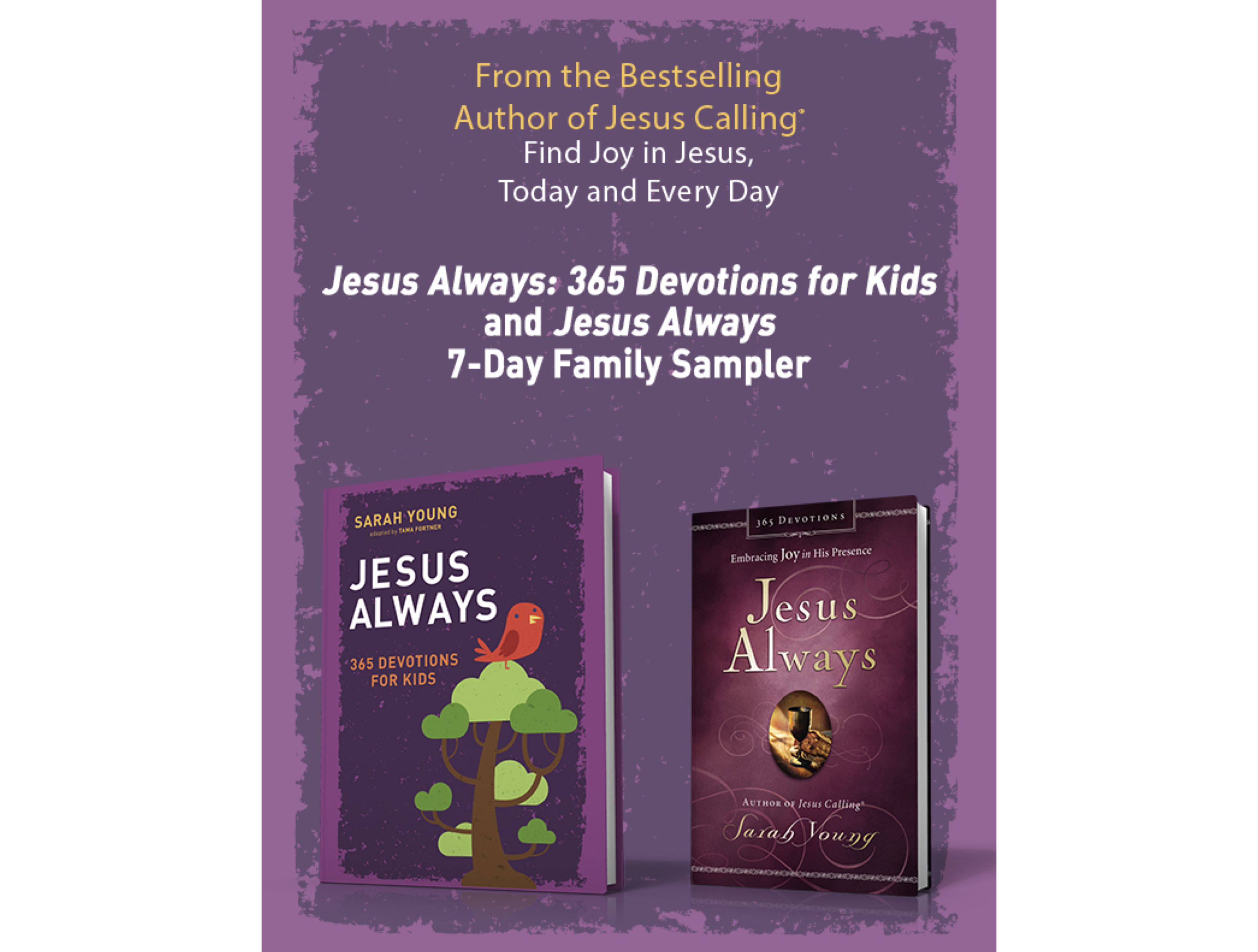 7-Day Family Sampler: Jesus Always and Jesus Always 365 Devotions for Kids
from the Bestselling author of Jesus Calling, Find Joy in jesus, Today and Every Day
Discover Joy as a family by downloading seven full devotions from Jesus Always: 365 Devotions for Kids paired with seven corresponding devotions from the adult version of Jesus Always.
CLICK TO DOWNLOAD
---
---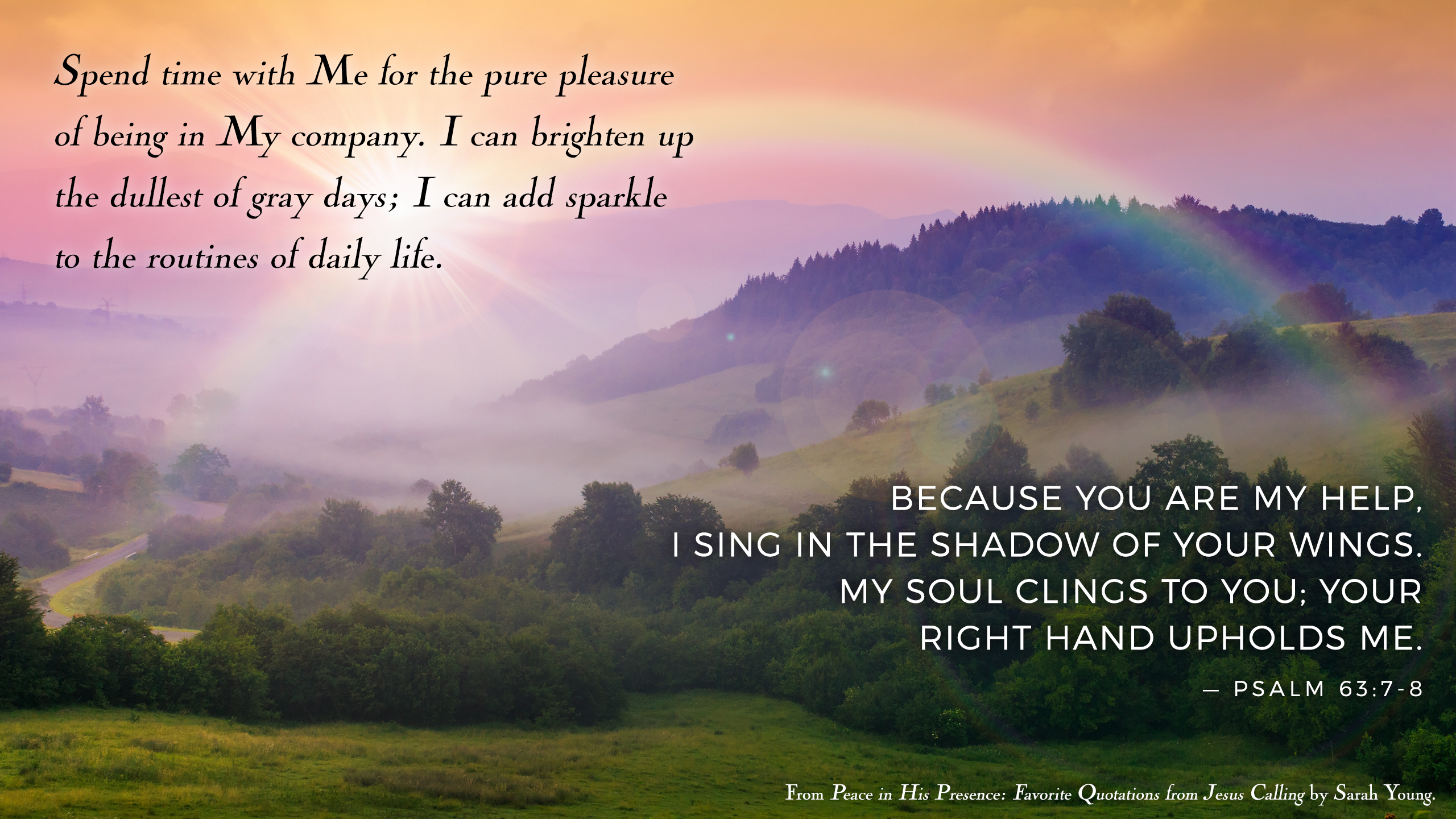 Jesus Calling Wallpaper
A special reminder to brighten your day.
Digital wallpaper from the pages of Peace in His Presence, by Sarah Young.
CLICK TO DOWNLOAD
---
---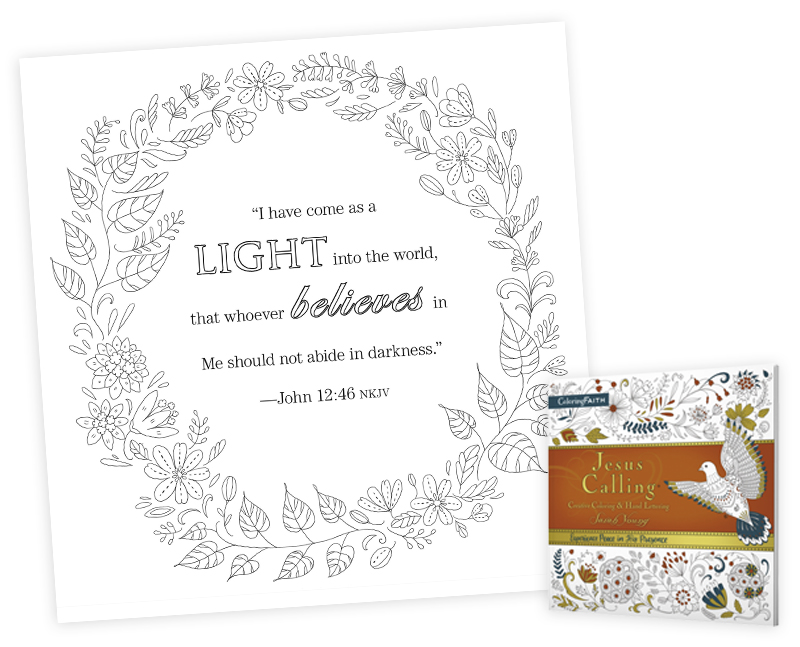 Coloring Page
from the Jesus Calling Adult Coloring Book for Creative Coloring and Hand Lettering
Prepare for Easter with quiet meditation and coloring as you ponder Jesus'words from John 12:46.
CLICK TO DOWNLOAD
---
---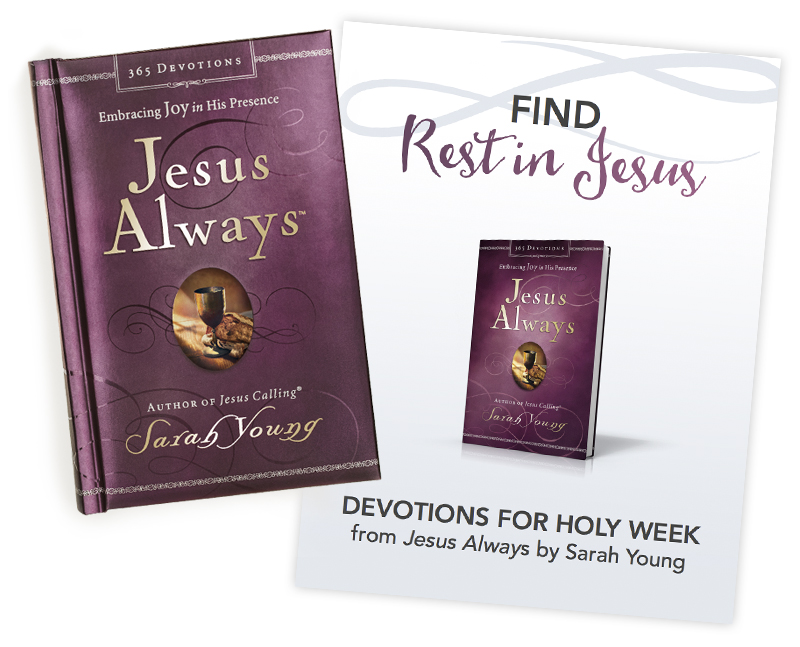 Find Rest in Jesus
A seven-day devotional offering a time of rest in Jesus' Presence with devotions from
Jesus Always.
The sanctity of Easter…how do you approach and honor this holy time of year? Spend this week following our Lord―from His arrival in Jerusalem, His celebration of The Last Supper, to his death on Good Friday and finally, celebrating His resurrection on Easter Sunday. Select devotionals from Sarah Young's bestselling Jesus Always are compiled into special Holy Week edition to create an experience of closeness with the Savior at Easter.
CLICK TO DOWNLOAD
---
---