You're Different—And God Designed You That Way: Sally & Nathan Clarkson and Hayley Morgan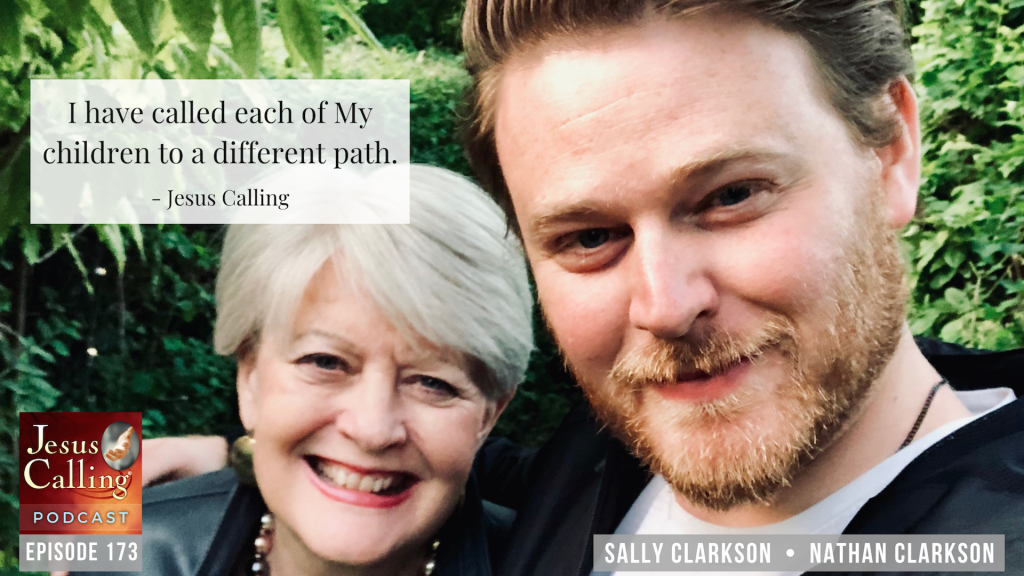 Nathan: God created each of us differently, for a good purpose, and for good reason. And each of our differences will play into the story He has for us to tell.

You're Different—And God Designed You That Way: Sally & Nathan Clarkson and Hayley Morgan – Episode #173
Narrator: Welcome to the Jesus Calling Podcast. Today's guests celebrate what makes them different and how we're all a vital part of the family of God: authors Sally Clarkson and Nathan Clarkson, and writer Hayley Morgan.
First up: As a mother of four, Sally Clarkson embraced the unique traits of her children, but noticed that her son Nathan struggled with a few things her other children didn't. Nathan learned a little bit differently, showed hyperactive tendencies, and seemed controlled by obsessive thoughts. Determined her son's actions were signs of a gift, not a malady, she prayed for wisdom to guide him toward a productive life while showing him he was fiercely loved, just as he was. That grounding helped Nathan work through what made him "different," and now as an adult, he is a successful actor and filmmaker. He joins his mother today to talk about their new children's book that speaks to kids with different interests and abilities called Only You Can Be You.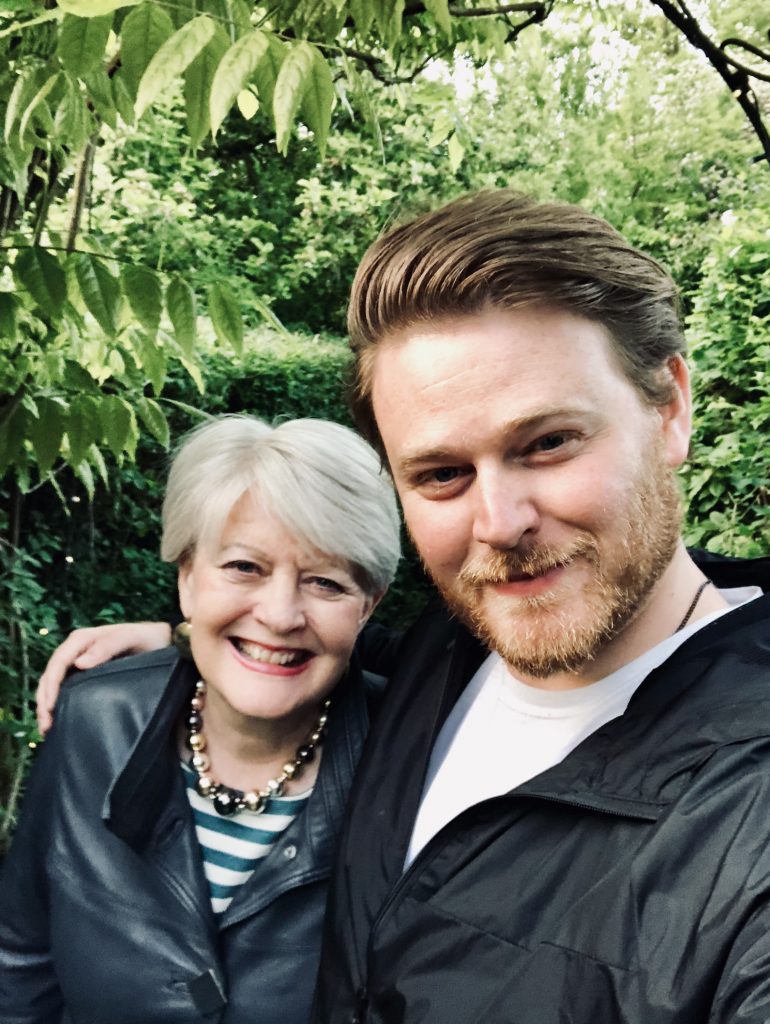 Sally: My name is Sally Clarkson. I'm an author and a podcaster [and a] blogger. I just love words and messages. I have four children, adult children, and I just love the Lord and I love encouraging women to live to their potential in Christ.
Nathan: My name is Nathan Clarkson and I am Sally Clarkson's son. I am an actor, author, and filmmaker. I live between Los Angeles and New York. I wrote a book called Different with my mom about my upbringing as the "different" kid. In between those things, I act in TV shows and movies when I can.

The Loneliness of Feeling Different
Nathan: From the time I was very young, I realized I was different. When I would look around the world, I would see all the kids in class sitting very still and doing their homework very well. And I would be bouncing my foot and moving and making jokes and [getting] distracted. Even at home, I was dealing with these really intense thoughts that result from something called obsessive-compulsive disorder. They're obsessive thoughts that would plague my mind all the time. I needed to wash my hands and take showers all the time. There's just really little peace, especially in my younger and adolescent years.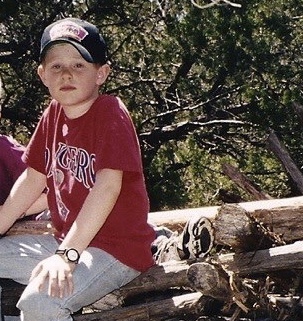 The thing about feeling different and realizing your difference, especially as young kids, it can make you feel very alone, and it can make you feel very different, and sometimes it can just make you feel bad or broken because you don't work like the rest of the world. It was an interesting thing to feel all these things and then look at the God from the Bible, and He's one of peace and love. As I started digging in, even in the midst of my adolescent angst, I found a God who says He loved me as I was, and I found a God who said I was made for a purpose, and that all these differences could be used for His glory and for the story that He wanted to tell with my life. Just that fact was something that brought me peace in the midst of the storm of my young life that I was living with all these differences.
"Even in the midst of my adolescent angst, I found a God who says He loved me as I was, and I found a God who said I was made for a purpose, and that all these differences could be used for His glory and for the story that He wanted to tell with my life." – Nathan Clarkson
I knew I was different. All these things added up and showed me that I didn't quite fit in. Like I said, that can be a very lonely thing, especially when the world wants to fit you into a mold and wants you to look like something, to be like something, there's a so-called normal that wants you to fit. It could be a lot of pressure, especially from school and from friends, from peer groups.
But what I was blessed enough to have was a family and a mother who I could come home to, and I didn't find pressure. I didn't find pressure to be like my siblings or to be like anything else. In fact, I heard different messages. And those messages where, "You are created exactly how God intended. All the differences you have, God will use. And I love you the way you are right now." Just having that through my teenage years, and my even in my pre-teen years, and all the way into my adulthood, has really shaped me and shaped my mind to not despair when I feel alone because of my differences, but instead say, "No, I'm going to believe the messages that were given to me in my home. And I'm going to believe that I was created uniquely for a purpose and that God loves me the way I am and will use me the way I am."

Learning to Love the Story God Gave You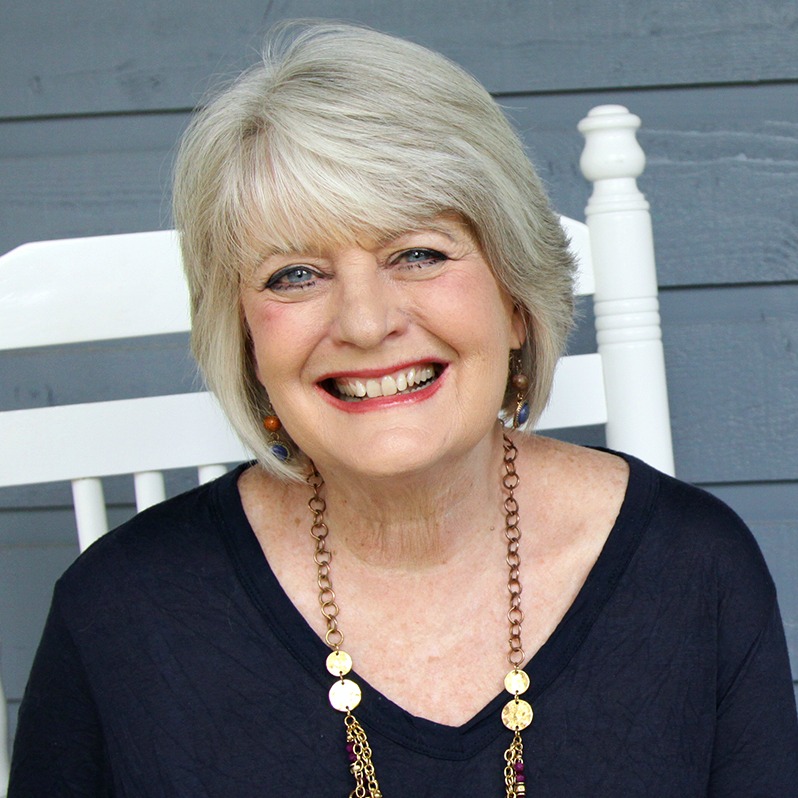 Sally: I've always told my children, "You might as well decide to like this story that God has given you, because it's not going to change." In other words, this is the day. This is the place the Lord has made. Let's rejoice in this place and find out how we can bring light to any of our dark corners, but also to learn to be content within the story that we've been given.
"Let's rejoice in this place and find out how we can bring light to any of our dark corners, but also to learn to be content within the story that we've been given." – Sally Clarkson
Jesus Calling, I will read it and I will ponder it. It gives me food for thought for the rest of my day, every day. No matter how busy I am, I try to say, "God, please be in charge of my life, my thoughts, my time." And then when I read these wonderful, intimate thoughts about the heart of Christ for us, I seek to make it stay at my frontal lobe all day long, so that I can be aware of His fingerprints, His music, His voice, His dance during the day. I just really feel like she [Sarah Young] has captured the heart of Christ for me.
So here's the [July 20th entry of] Jesus Calling.
Do not be afraid to be different from other people. The path I have called you to travel is exquisitely right for you. The more closely you follow My leading, the more fully I can develop your gifts. To follow Me wholeheartedly, you must relinquish your desire to please other people. However, your closeness to Me will bless others by enabling you to shine brightly in this dark world.
Nathan: I grew up [from] the kid who had such a hard time focusing on one thing at a time. And now, in my life, I do so many different things all at once. It's so neat to me to see that these differences actually play into who I was supposed to be.
I used to think outside the bounds and not fit very well into the quiet settings of a classroom and things like that. And now, in my life as an actor and performer, I get to perform and express myself and be passionate. It's so cool to me to see all these differences that, when I was young, made me feel alone or like I didn't fit in. Now [those differences] play into the story that God wants me to tell.
Sally: One of the most profound things I began to understand was that I needed to love Nathan for who he was, for who God made right as he was, and not wait to love him until he became what I thought he should be.
I didn't want Nathan to feel like he was too much. I wanted him to feel like who he was the wonderful story, that wonderful imprint of God's love on the world that God intended right from the beginning.

Discovering Only You Can Be You
Sally: I have an arena where I get a lot of letters from people. I began to realize that we live in a culture that appreciates cookie-cutter people. We want to all try to conform and live up to the standards of someone else. But in actuality, I was thinking, I want to give freedom to the parents and the moms in my arena, because each of us has a different fingerprint, different DNA. We have unique personalities and we can each give glory to God with the different things that we have.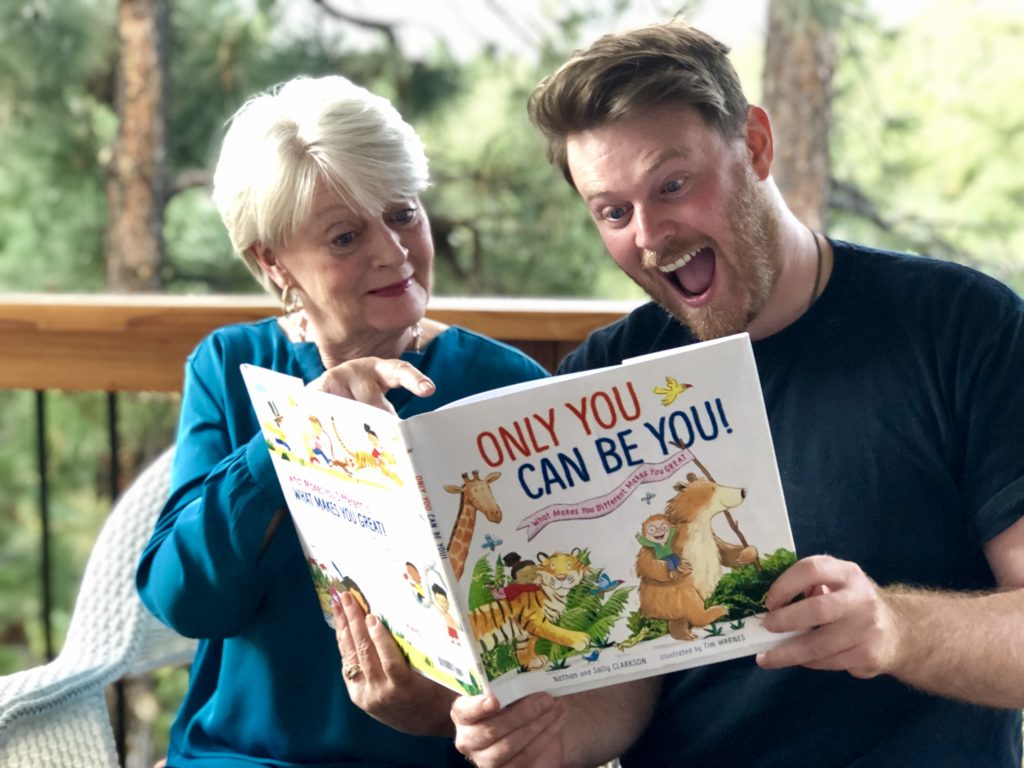 Nathan came to me and he said, "Mom, let's write a book together and tell people about how you and I really became the best of friends, how we have flourished in our family and in our relationship so that we can give them the freedom to be able to admit that they have struggles in their home as well, and that struggles are just a part of what every family feels."
Nathan: It was from that us telling our story that we received so many messages and so many connections to our story that inspired us to write a children's book for younger kids to start getting this [message]. And that's kind of where this whole idea for Only You Can Be You came from, which is really exciting because I know this will really touch a lot of kids.
Sally: I think that if all parents could understand how deeply their children want to be loved, just as they are, a parent would hold their child closely in their lap and tousle their hair or go through the pages of the book to say, "Let's see if you find yourself here, there's so many beautiful different people."
I love the verse that says, "Do not be conformed to this world, but be transformed by the renewing of your mind." And so we were hoping that this book might be a sort of a renewal for people to really understand how important it is to give children a legacy of [understanding that] every single person is worthy of respect, because they were made in the image of this amazing God. Every single personality, whether they're loud or or whether they're shy, whether they like adventure or they like sitting at home reading—we wanted to give a book to parents that would imprint the minds of their children to say, "All of us are an incredible, magnificent reflection of the fingerprints of God as He made us each individually for His own glory."
"Every single personality, whether they're loud or or whether they're shy, whether they like adventure or they like sitting at home reading—we wanted to give a book to parents that would imprint the minds of their children to say, 'All of us are an incredible, magnificent reflection of the fingerprints of God as He made us each individually for His own glory.'" – Sally Clarkson
I would want parents to know that words matter, that speaking forward into their children's lives, that holding them if they're reading the book, that when they say, "I believe you're going to have a special story to tell in your lifetime, you're going to bring light to the world in amazing ways that no one else will ever be able to. Let's imagine you're one of these people. And what do you think that God might have you do to bring His light and beauty to the world, just like all of these special, amazing and wonderful children?" I would love for them to use it as a tool to focus on their children's hearts, to speak acceptance, love, and affirmation for exactly who that child is at that moment in their lifetime because those are the kinds of foundations that serve children the rest of their lives.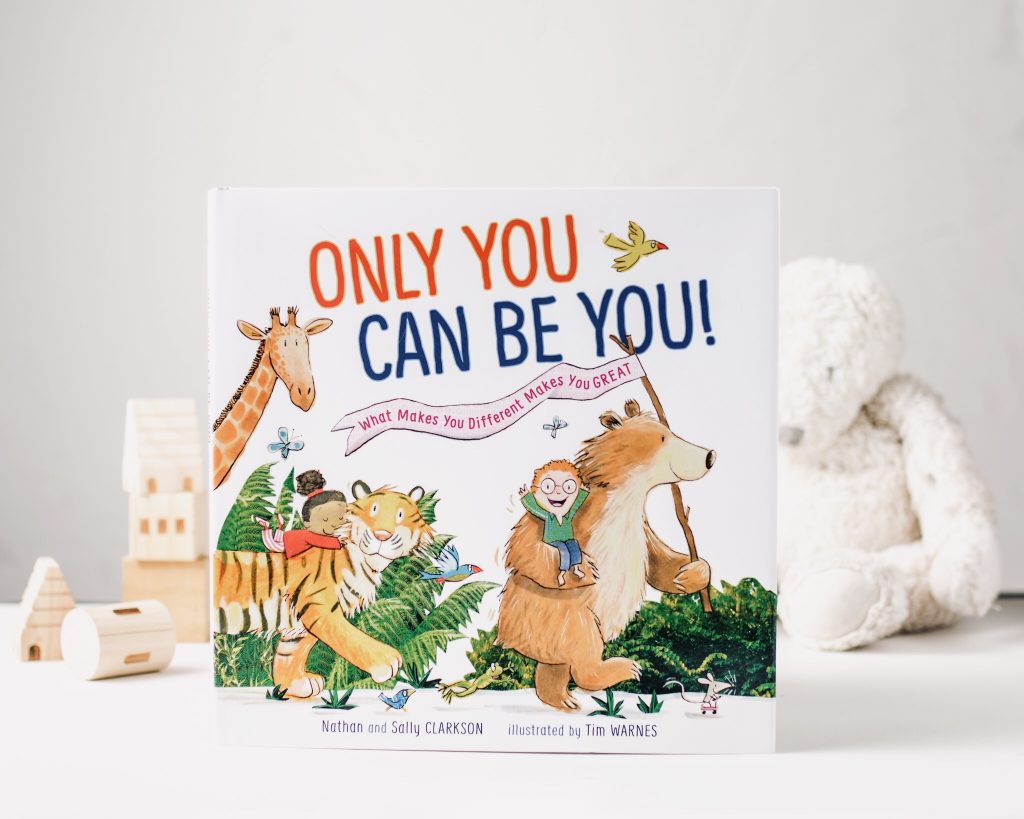 Narrator: You can find Sally and Nathan's children's book, Only You Can Be You, at your favorite book retailer today.
Stay tuned for our next guest, author Hayley Morgan, after a brief message about how you join a community of prayer through Jesus Calling every Tuesday morning.
---

Did you know that Sarah Young, the author of Jesus Calling, prays for her readers each day? In that spirit, we want to extend the Jesus Calling prayer community out to you in a more personal way. Each Tuesday morning, you can dial in to the Jesus Calling Weekly Prayer Call, where the team from Jesus Calling and special guests will minister to us during a ten-minute call to reflect on that day's passage from Jesus Calling, read scripture references, and pray together for each other and our world. Prayer call times are 8:00 a.m. Eastern, 7:00 a.m. Central, 6:00 a.m. Mountain, and 5:00 a.m. Pacific and are for U.S. only.
For more information on the Jesus Calling Weekly Prayer Call, or to submit prayer requests, please visit www.jesuscalling.com/prayer-call.
---
---
Narrator: When she met Jesus as a teen, Hayley Morgan felt a missing puzzle piece in her life click into place. For the next few years, as she grew into adulthood and into her faith, Hayley tried desperately to be perfect—only to grow frustrated when she came up short. But it was after she co-authored books with her friend Jess Connolly, including their latest devotional called Always Enough, Never Too Much, that Hayley found freedom in letting go of perfect and becoming content with love.
Hayley Morgan: My name is Hayley Morgan and I am an author and an entrepreneur and I have four little boys. Both my parents were those people who really empowered you to think that you could do anything, and that was a keystone part of my childhood [that led me to be] who I am now. I always had a really strong sense of right and wrong, but I didn't have words to put to any of it.

Getting to the Place We Long For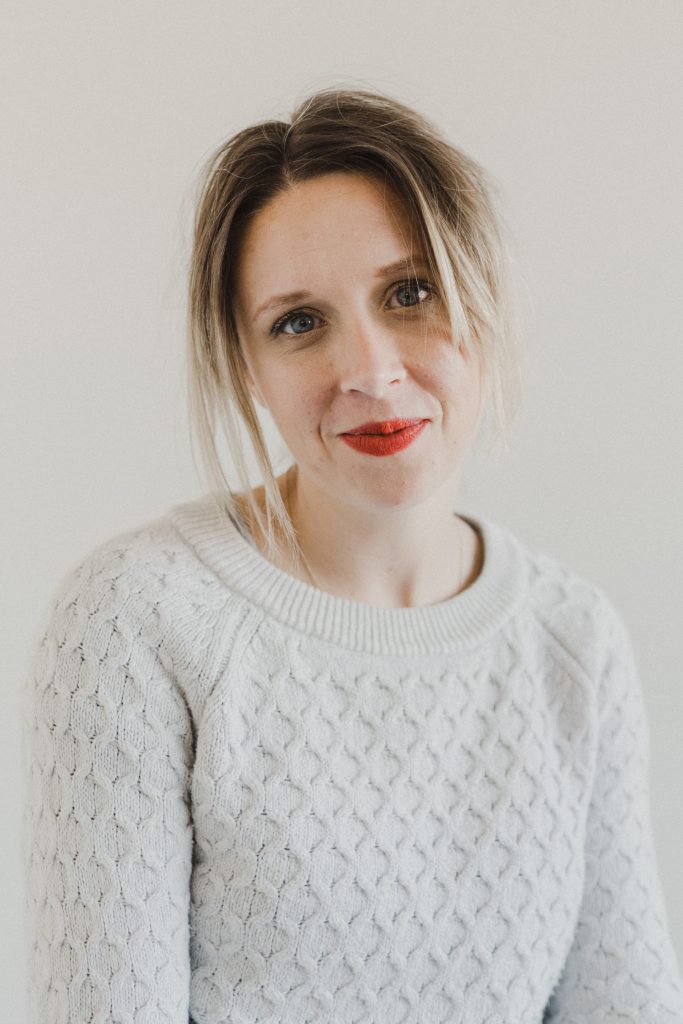 I got to be a teenager. And by that point, my life, my parents had split up and we were going through a very tumultuous time in our family. Even though I had a really strong sense of right and wrong, at about fifteen, I started making decisions that weren't in line with my own set of morals. But I just really wanted my parents' attention. I really wanted them to say, "Hey, this isn't right," or "Hey, good job." One of the two. I just wanted them to pay attention.
I started going to youth group with my best friend, because her parents were really strong believers, and we wanted them to think that we were good kids so we could go do bad things, which looking back, just feels crazy. I started to be mentored by two older women, and it really changed my whole life.
From being fifteen and meeting Jesus for the first time, I was one thousand percent bought in. I mean, I realized that this was what I had been longing for. This was a safe place, Jesus, the Father. They were safe places for me in a time of my life where I did not feel like I had that. And it felt like all of a sudden, there was a plan for my life that I had wondered [about] so much before that.

Embracing the Concept of Grace
My husband and I met at youth group, we met shortly after I became a believer and he led worship at the youth group. I mean, we were such a cliché. We were the cute youth group people.
I got married very young. I got married three weeks after I turned twenty, and then six months later, I was pregnant. A little more than a year after we got married, I had my first son when I was twenty-one. I really became an adult as I was becoming a mother and as I was a newlywed. We had also moved six hundred miles away from home. so there was like this cataclysmic event in my life where all the sudden it was like, Oh, I am an adult. And in a lot of ways, I still felt like I was a kid.
That was when I started to untangle the idea of grace and grace for every day, not just grace as a one-time event.
"I started to untangle the idea of grace and grace for every day, not just grace as a one time event." – Hayley Morgan
Looking back, as new believers often do, I swung really far from grace into thinking that I had to do it right. I thought that, sure, I accepted Jesus and that was great, and that saved me from all the things I had done wrong up to that point in my life. But now I knew better, and so I should do better. From that point, I exhausted myself trying to be good, and I don't know why I did that or where I got that from, but it became part of me. In some ways, I think it's a natural part of when you become a Christian. It's like being a child. And you know how children are really black and white and things are either right or they're wrong? I think I had just not grown yet, I had [not] matured yet. But I made myself so tired trying to be good, and that made me really prideful. It made me really mad and annoyed that other people weren't trying as hard as I was to be good.
"Once I really understood grace, I had to apply the gospel to my life every day, to myself every day. I'm never going to grow out of needing it. That freed me up so much to then walk with the Lord, not just try to please Him and try to impress Him." – Hayley Morgan
From there is where I started writing, and people started listening, and it was just a natural fit for me. I feel grateful to have an avenue to be able to channel these things. I feel like I always say that my main goal is to remind women what's true of God and what's true of themselves. I'm grateful for all the ways that we're all different.

Remembering Why We Come To God
I've always loved bookstores, libraries, I just love to be around books. I found Jesus Calling in a bookstore one day and I've gifted it to a lot of people since then. But it's for me. It's a great tool. For me, it's a warm up. It's a great tool to use. As I sit down and try to quiet my heart—we live in a really busy world. We live in a super noisy world. And it can be really hard for me to go into Bible study like cold, even in my personal devotional time. It can be hard for me to just sit down and open up to Luke 14.
For me, a devotional book like Jesus Calling is perfect, it's like a warm up stretch for me. It's an easily approachable, easily digestible bit about God that helps me to remember His goodness, remember his kindness, remember why I'm coming to Him in the first place.
For me, it's a gift. I mean, it's a gift when we can have an eye into other people's devotional practices. And I'm grateful for it for that reason.
I started writing a blog that had a little more purpose and a little more intention. It was called Tiny Twig Goes Out on a Limb, and it was fifty to Adventures for the Passionate Life. Each week, I set out to do a different adventure, and I would spend one day talking about why I was doing it, one day showing how I did it, one day recapping it. That sense of structure really gave me some limitations and made a box that I could fill with my words.
I realized that I could write. I wrote an e-book about that blog, from that series, and through a funny chain of events, I just started interacting with people who assumed that I would write, like it was just an assumption that someday I would write a book and the thought had not crossed my mind. And so I was like, Oh, this could be a thing. This could be something that I could do.
My friend Susie Davis is an author, too. She is kind of a spiritual mother to me, and she said—I was probably twenty-six at the time, so about seven years ago—"Haley, I believe that you will write a book, but please, please don't rush it." She was like, "You have your whole life to do that, but you're very young. Your kids are really little, and they need a lot from you. Once you start this writing thing, it's very hard to get off, and then decide you want to get back on later." She just said, "When you start, just know that that's where the Lord is leading you." And like every good daughter, curbing my spiritual mom, I was like, "Okay, sure." And now looking back, it was very, very good advice. And I did heed it for a while.
My friend Jess Connolly and I did a lot of things in ministry together. We started kicking around this idea of wild and free and what it looked like to really walk as God made us. In the fullness, the quirks, the weirdness of how God made us, and then also to walk in the freedom that Christ died to give us. That became a message that felt too hard to keep in, and that's when we knew it was time to try to try to write. So that's what we did, and that was when Wild and Free was published.
We also did a devotional together called Always Enough, Never Too Much, and when we put it out into the world, I think I had hoped that I would all of a sudden be an expert on it. I felt let down that I didn't have it perfected, that I wasn't able to stand in it perfectly. And that really calls back a lot of my college self, this desire to have it figured out once and for all, to not have to keep needing it. And yet in my flesh, I still wasn't able to live it out perfectly every day.

Debunking the Myth of Perfection
In my own walk with the Lord, the Lord has used my failures in equal or greater measures than He has used my successes to draw me closer to Him. And ultimately, that's my aim. It's great if people learn about the Lord because of something that I say, or something that I write. That's great, and that is a gift for me to be able to join in the work that God's already doing. But what really, really matters in my life with God is that at the end of it, I have grown in intimacy and grown in integrity with Him.
"The Lord has used my failures in equal or greater measures than He has used my successes to draw me closer to Him." – Hayley Morgan
I find that in the generation coming up behind me, I see a lot of fear of failure. It's a lot of desire to get things perfectly on the first try. And I really want to dispel the myth that God is proud of perfection, that the only way that we can be perfect is through Jesus. Finding my own voice was really fun and it felt like I really grew as a writer and as a believer. I had to stand firm in what I was saying on my own.
There are times when you have to step out and you have to say, "I'm owning this. This is the Lord and He's called me to do this, and so I'm going to." And that's not always easy, but I want us to feel freed up to earnestly seek Jesus and then to go after what it seems that He's calling us to, and we're not always going to get it right. That's okay, too.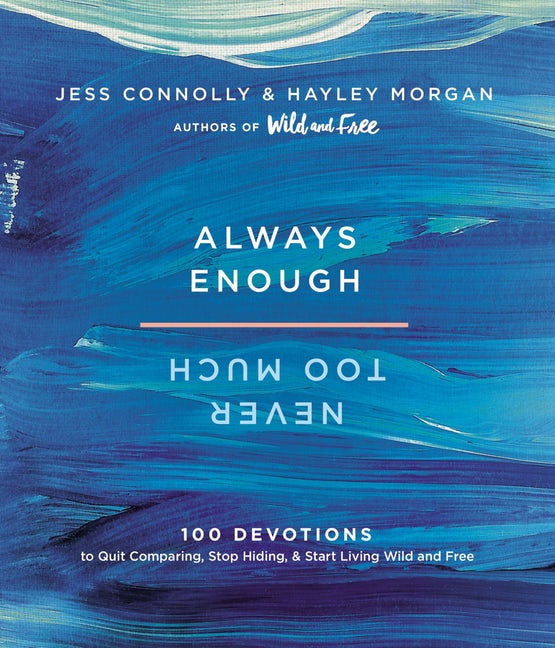 Narrator: Learn more about Hayley's book co-written with Jess Connolly called Always Enough, Never Too Much at Hayley's website, which you can find at hayleymorgan.com.
If you'd like to hear more stories about people who've learned to embrace what makes us different and unique check out our episode featuring photographer Jeremy Cowart and newscaster Elizabeth Hasselbeck.
---
Narrator: Next time on the Jesus Calling Podcast, we speak with entertainer Kristin Chenoweth. As a star on stage, television and in films, Kristin's faith, which began as a young girl, has never wavered, and how her personal relationship with God has carried her through problems big and small. 
Kristin Chenoweth: I do think that when things get really tough, I can take a moment and say, "Oh right. Remember I'm supposed to walk with you today, and you're there to take care of all my problems," there is a peace in that. And this—not just this business, but this life—is with a new set of interesting problems in today's time. The more it comes, the more I talk to God all the time. I actually talk to God all the time. People don't know it, but I can be in the car talking to Him. That's the best part of having a personal relationship with God.
---
Narrator: Do you love hearing these stories of faith weekly from people like you whose lives have been changed by a closer walk with God? Then be sure to subscribe to the Jesus Calling: Stories of Faith Podcast on iTunes, Stitcher, or wherever you listen to your podcasts. If you like what you're hearing, leave us a review so that we can reach others with these inspirational stories. And, you can also see these interviews on video as part of our original web series with a new interview premiering every other Sunday on Facebook Live. Find previously broadcasted interviews on our Youtube channel, on IGTV, or on www.jesuscalling.com/media/video.