When All Else Fails, Love Remains: Linda Davis & Lang Scott and Bobby & Cheryl Love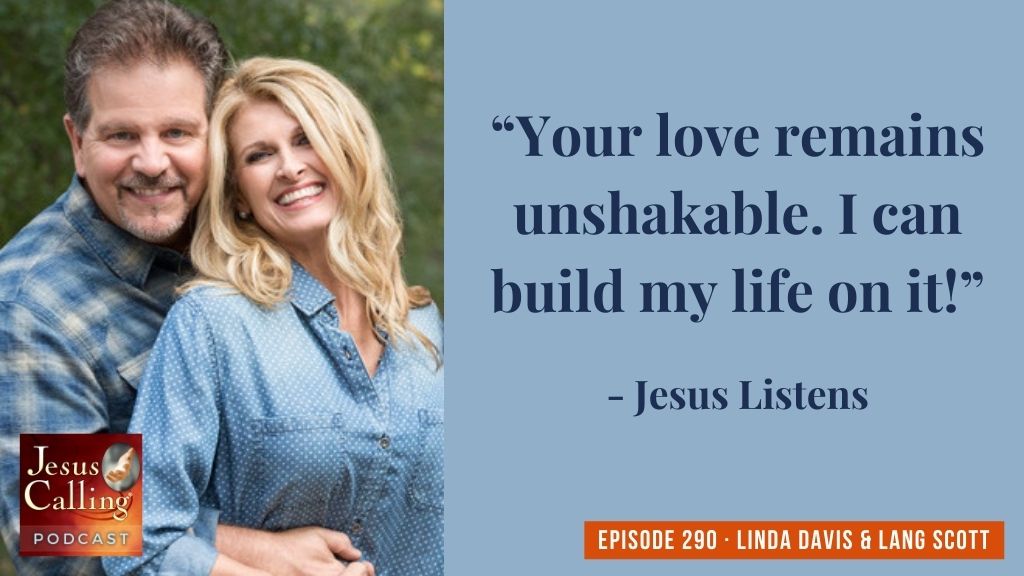 Lang Scott: God orchestrates and puts people in your life at certain times. We're just trying to take and follow through on those opportunities that are undeniable.
Linda Davis: And it's His purpose.
Lang: Mm-Hmm.
Linda: We don't realize it. And I don't know how else to say it, but we're so thankful.

When All Else Fails, Love Remains: Linda Davis & Lang Scott and Bobby & Cheryl Love – Episode #290
Narrator: Welcome to the Jesus Calling Podcast. During a season when "love" is celebrated with flowers, candy, and romantic cards, it's easy to forget that love has many facets. There's love that sticks around when it feels like there's not much to celebrate. There's love that forgives in the face of disappointments and dishonesty. The kind of love that lives up to the promise that God, who Himself is love, made to us: that no matter what, He will never leave us or forsake us. Our guests this week are two couples who have walked together through joyous and difficult seasons—only to find that their love had the capacity to carry them through it all. We're talking to country singers Linda Davis and Lang Scott and one-time fugitive Bobby Love and his wife Cheryl.
We'll start with Linda and Lang's story.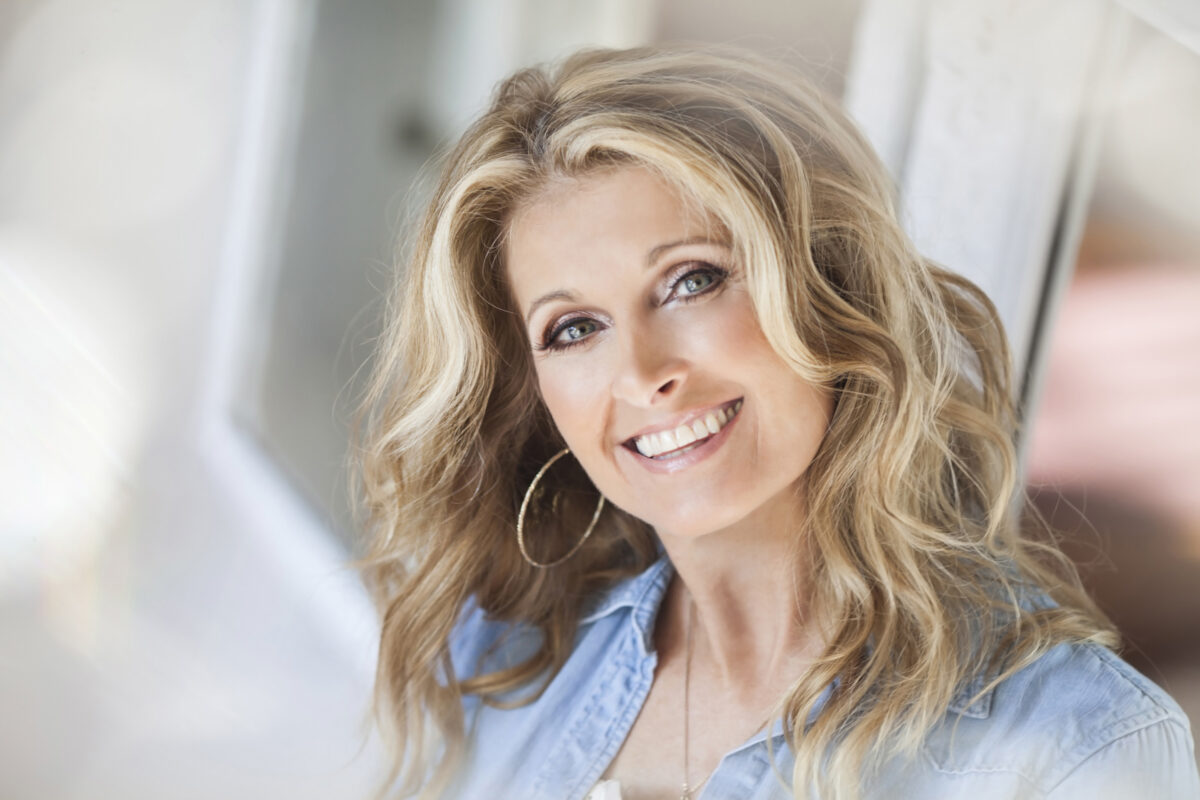 Linda Davis: I'm Linda Davis, I'm a mama, I'm a wife of thirty-seven years, grandmama. That's one of my favorite jobs. And I happen to sing and write music and record, and we get to go all around the world and sing to folks. I moved to Nashville when I was just nineteen, met Lang shortly thereafter, and the rest is sweet history.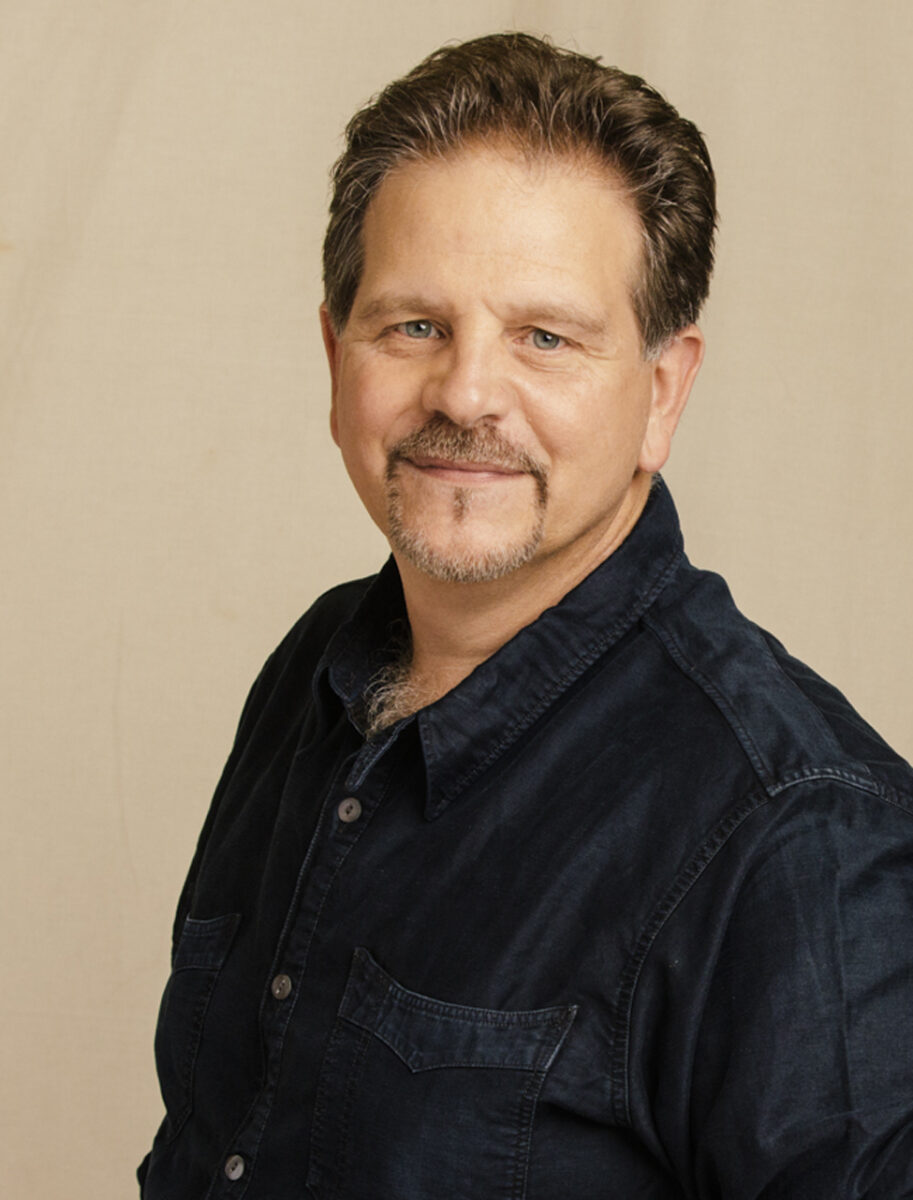 Lang Scott: And I'm Lang Scott, I'm a husband and father of thirty-five years for our daughter and twenty-one years for our daughter. I'm from South Carolina originally, moved here to pursue a singing career, and have been in the music business since I've been here since 1982.

Linda & Lang's Musical Love Story
Linda: So I'm the baby of three kids. Mama stayed home and looked after the house and us kids, and Daddy was a welder during my childhood.
We were raised in a small little community in East Texas, not far from my grandparents and aunts and uncles. We went to church in a sweet little missionary Baptist church. Most everybody was kin. So I went to high school there in Carthage, which is Panola County, about fifteen miles from where my house was.
I was kind of stuck out in the country as a kid, but I still got involved with all the things that I could and my music was what I loved. I discovered that I loved to sing from the time I was little, so that was my escape. That was my dream and passion, and not a whole lot about that's changed. I just knew I wanted to sing on the Grand Ole Opry. So I guess I knew I wanted to do this for a career before I knew what the word career meant.
Lang: I just played a lot of sports growing up, I loved to play baseball. Then when I was twelve years old, my family moved down close to Charleston, and I got into a real small school there and played every sport. That took up all of my time, kept me out of a lot of trouble, I'm sure.
I started playing guitar when I was seven years old, but really picked it up again when I was about fifteen. And that's where, you know, over the course of the next two years, from fifteen to seventeen years old, I just soaked it all in and I would literally play the guitar six or seven hours a day. I went to college for a couple of years and then ended up entering a statewide talent contest, and won that and met a guy that was judging who took me up under his wing and brought me to Nashville. And that's how I got here.
The gentleman who was responsible for me coming up here did a recording session. And so I went in and they paired me with this young lady by the name of Stephanie. She was from Texas. And so we went in and recorded three songs together, and our voices didn't blend right. And so they said, "Well, Lang, we're going to produce you as a single artist." And then they brought in another guy and his name was Skip, and then Skip and Stephanie, that didn't work out either. Then Stephanie left and went back to Texas.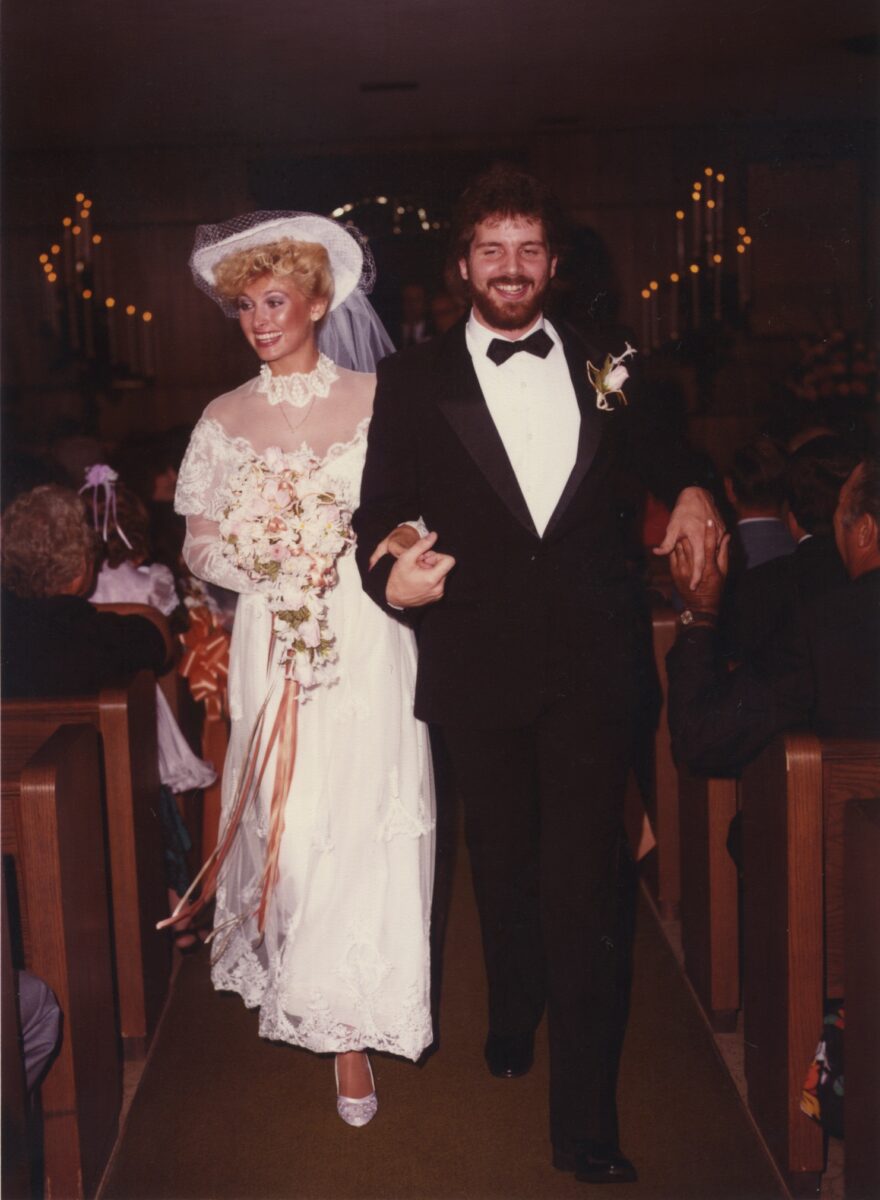 They had known of Linda because she had come when she was a few years younger when she was fifteen and then seventeen, I think. And so they remembered her and called her in. And so she and Skip ended up singing on the original tracks that I put down. And so after she did that, she ended up working at the studio where I was going in and writing and doing demos. And I think I met you the first or second day you were…
And we didn't start dating right away. It was a few months before we started dating. I think it was Labor Day…
Linda: It was Labor Day weekend.
Lang: Yeah. And so we started dating then. So that's how we met. If you talk about, you know, God putting orchestrating things and paths that you go down because I mean, how can you put that East Texas girl meets Lowcountry South Carolina? And she sings on the original tracks that I and another girl from Texas had put down.
Linda: We have developed relationships through the years, that's what is so fun right now in this time of our life, because you can't put a price on friendships and relationships. And we're blessed.

Working with Reba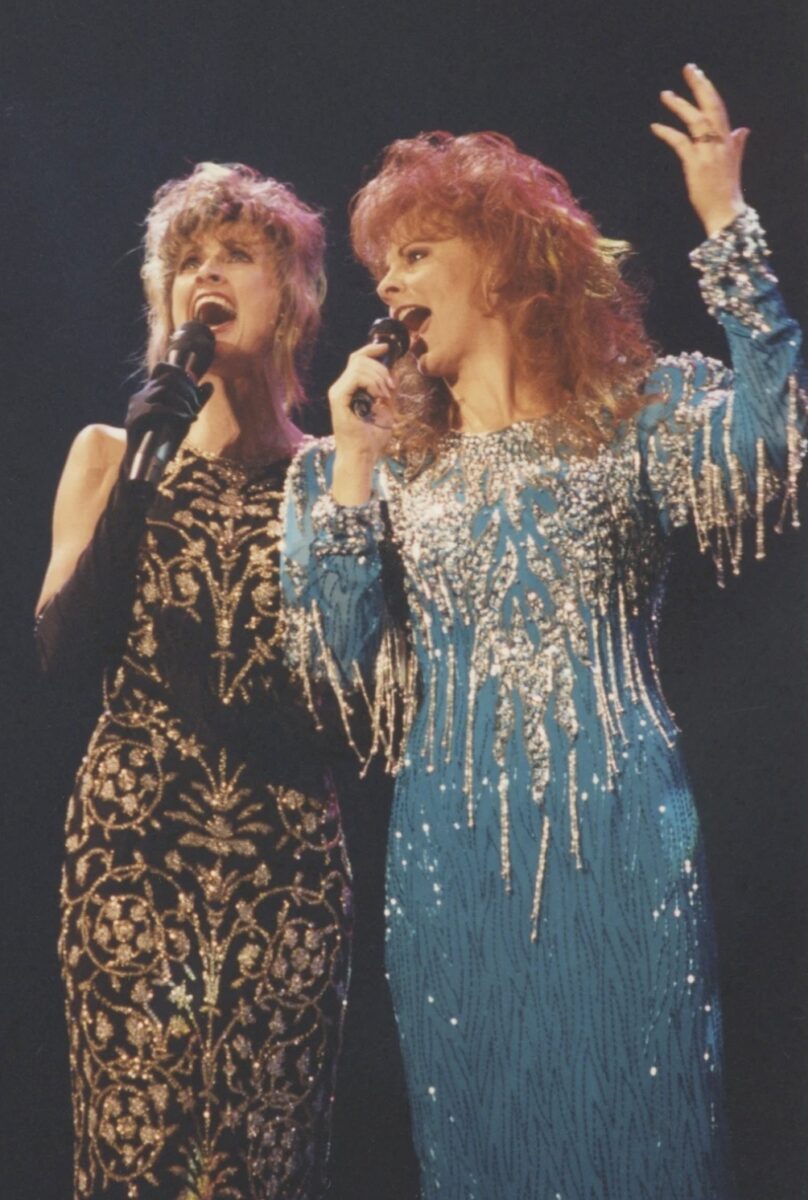 Linda: So after Lang and I got married and I was doing demos, my friend Bob had shown an interest and kind of plugged me into the songwriter world and publishing world. A lot of the songs that some of the writers were asking me to sing, they then pitched to Reba McEntire because we have similar parts of our voices, how it sounds to people. And eventually, I'd get calls to come and do more, and one of them would say, "Well, Reba sure likes your voice, she heard your cassette with your song and your voice on our song and she liked it." And then the next few weeks, it's like, "Well, she's got it on hold. She's going to record it."
So that made me look good. It made people want to use me for their demos in case, okay, if not Reba, maybe somebody else. So that helped my business. And I was just blown away because I loved Reba. I didn't know her, but I loved her, and I love the fact that she was aware of my voice. We didn't know that that's how our careers would unfold.
Lang: And we didn't plan any of it. So we went very quickly from seventy-five shows on average a year for that first year to about 110 shows, next year about 120 shows. And so what was going to be about forty to fifty percent gone turned out to be more than that. And so it started becoming the more success you had, the harder that was to try to balance and to feel good about it as a dad.
Hillary was at an age by then when she was into some sports and some things at school. And as I was creeping up to forty years old, I knew that I needed to start making an adjustment to transition out. And of course, they were very gracious about that as well. And Linda stayed on for another year or two years after I left in '99. That was always…
Linda: The hard part about that was…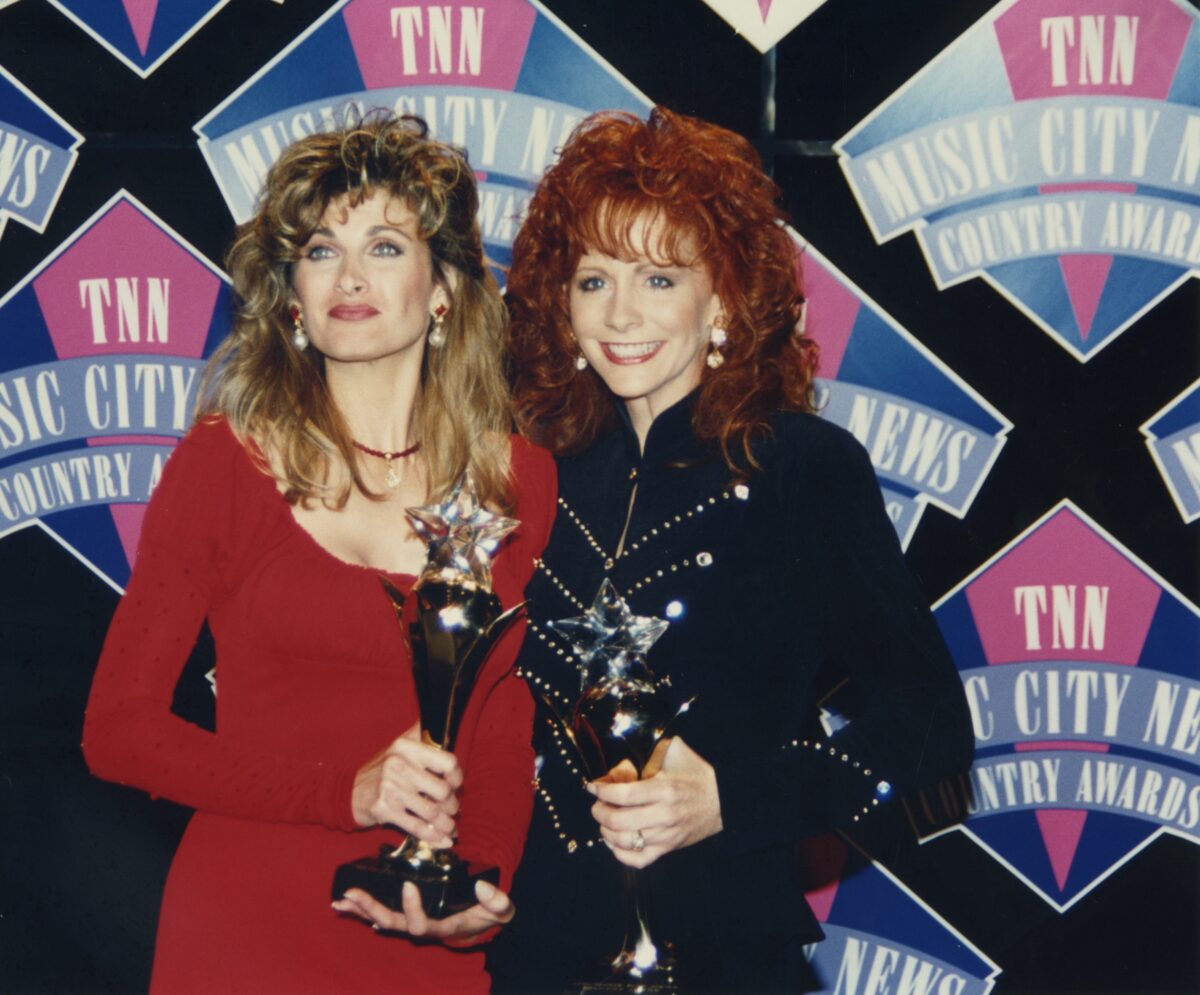 Lang: … leaving Hillary, who at that time was five years old. Some of the vivid memories of us leaving to get on the bus and Hillary being in tears. I mean, it wasn't like we were going off to war, you know? But it would just rip your heart out.
Linda: That is a hard part for any parent. In our case, both of us were leaving. We prayed through it. We talked to his parents. We felt like that was at the time, the right thing to do for our future.
Lang: And we really tried to stay keenly aware and observe Hillary during that time to make sure that she was well adjusted. I'm sure we made tons of mistakes, you know, through some of those times. But our intent was good. And we still, as Linda said, we prayed about it and we always felt like we were doing what we were supposed to be doing at the time.

A Family Affair
Linda: I felt like for Hillary, anything around the music business meant her parents were gone, and it wasn't something that she ever really showed any interest in. She had a great voice. Hillary could always sing and hold her part while we grabbed harmonies around her, which started early. And so music, we were always singing around here, playing songs, and taking her every time we could.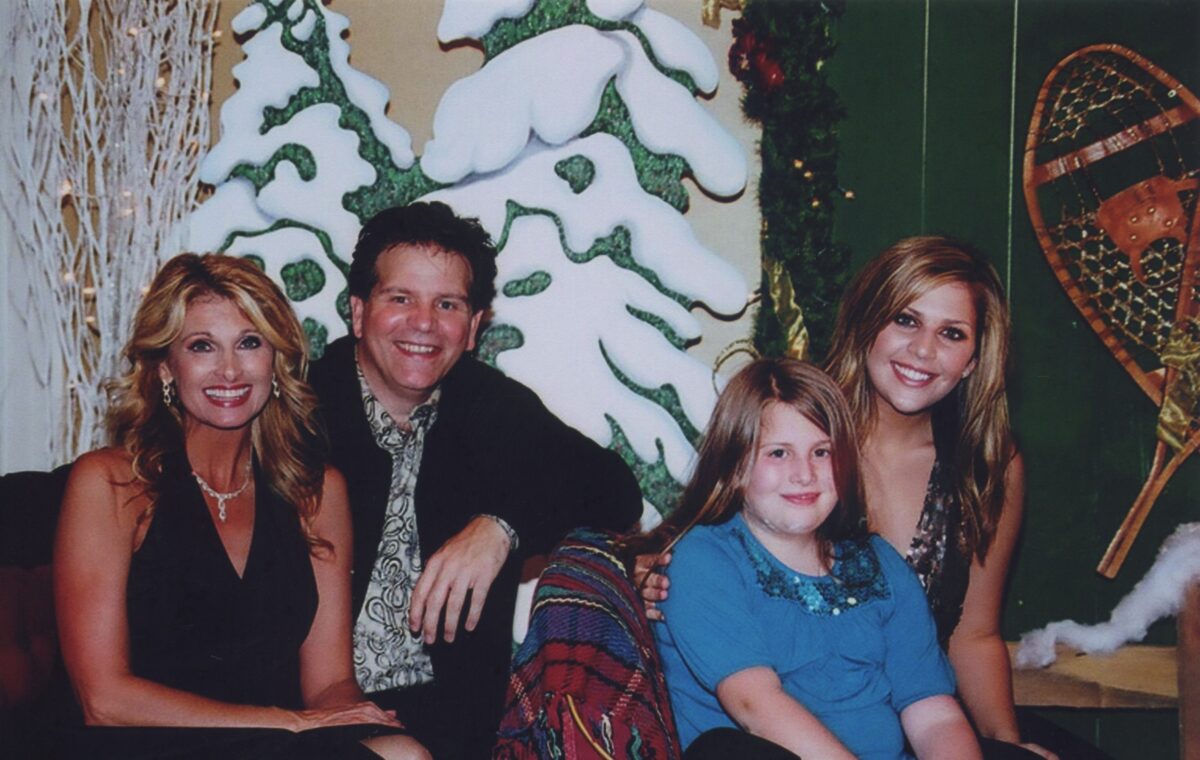 But then when she got to be sixteen, we were a part of a Christmas show out at Opryland Hotel. Riley was born then, and she surprised us. There are fourteen years between our girls. So talk about transition—God just thought that was so funny to surprise us that way, and we're glad He did. But we had this opportunity to do a Christmas show, and it was the whole family. And at that point, I think Hillary really saw and felt the camaraderie, and she got out there and she held her own with her songs and her moves and the wardrobe changes. And I mean, it was a production, and that's when I think the bug bit her.
Lang: And there's also the time we watched it and was just kind of handing a torch over. I mean, we've been blessed. I'm not gonna sit here and say that we didn't have some hard times and weeks through there, but they weren't hard times from the dynamic within our house. They were just hard to juggle. And some of the tired, some of the disappointments that happened that you thought were going to happen. But we can't look back at anything and say that we have any regrets, not even remorse about, you know, the things that we've done. We've been blessed. God has blessed our life and our family with wonderful opportunities and experiences that we share with people now that we can go out and we talk about it.
"God has blessed our life and our family with wonderful opportunities and experiences that we share with people now." – Lang Scott
Linda: When you say blessed, that's in the past tense. He's still blessing us now.
Lang: Absolutely.
Linda: And I know He's got all kinds of stuff in store for us, how fun. And what's so beautiful, just like music brought us together and then it transcends into falling in love with each other and so much deeper. Hillary met her husband and he is a drummer, and so music brought their paths together, and now they have toured the world together and have us three grandbabies. But I mean, that's something that I think is so natural for us because we love singing together and listening to music together, writing, or any facet of it.

Love Remains
Linda: The CD, Love Remains, Hillary Scott and the Scott family—I mean, talk about one of those blessings that you never can dream about, because it's too crazy to even think that Mama and Daddy and two daughters would make a record together. I guess the inspiration for the project was Lang's daddy was diagnosed with cancer and had five months until he passed on 11/11/11.
Lang: We had the privilege to walk through that with him, that whole treatment, and he was able to get into remission. Then through that time period, I watched my father, who was uneasy at first, he just found his peace with God. And, you know, through all that, it was an amazing experience to go through.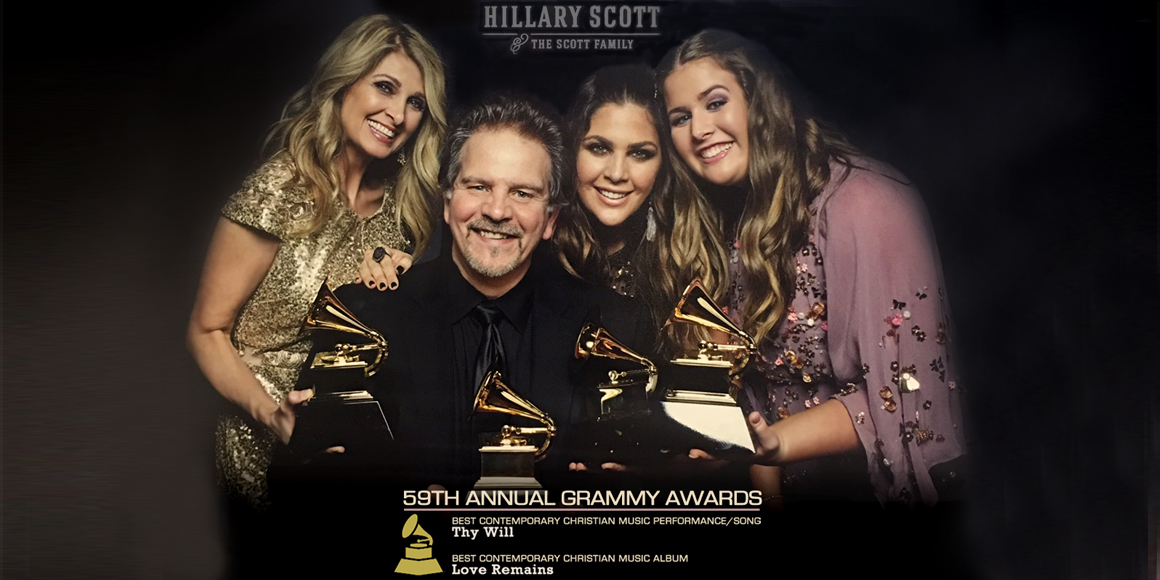 I was reading Paul's chapter of faith [Hebrews 11], and I was reading along with a Matthew Henry commentary. Jacob was at his deathbed and he was bringing all of his sons in individually. And there was just a thing that Matthew Henry wrote that he said, "God will give His children living comforts and dying moments. And when He does that, it's our responsibility to go out and tell our brothers and sisters."
And you tell them of these experiences that happen at someone's dying moments to encourage them and to give them confidence in eternal life. And there are several things that I could tell you that happened with Dad in the hospital room, you know, towards the end of his earthly life then. I felt that conviction and said, "We're going to do this." And it felt enough. I can't say that I've ever felt a conviction like that ever before or since, that was that strong that if I did not obey that, I was being disobedient, it scared me. It was that strong of a conviction. And so I approached Hillary. I said, "Hey, what if we go down—I've got a little project studio downstairs—and record some of the hymns?"
The feedback that we've gotten back from people has confirmed that, and we give all the glory to God.
And we know that it has made an impact on people's lives, that music, and how reassuring it is that music has been our life. It's been our life together and now for our children as well. God uses what we have done in our life to make an impact in a positive way and in a spiritual way to us, to others.
"Music has been our life. It's been our life together and now for our children as well. God uses what we have done in our life to make an impact in a positive way and in a spiritual way to us, to others." – Lang Scott
Linda: I feel like every day I feel the Lord around me, protecting me. I pray for that. I pray for that for my children. I pray for that for my husband, our family, and friends. I don't know that I can tell you when I haven't felt the power of prayer and the power of the Lord in my life. He's there. It's up to us to ask Him to be a part of our life. And even if we're saved, it's like, Okay, I'm going to heaven. Well, okay, but what about right now when you're not in heaven yet? Why can't we make the best of it? And the only way the best of life is going to be is if He's included, and to ask His guidance and His will in our life.
"The only way the best of life is going to be is if He's included, and to ask His guidance and His will in our life." – Linda Davis
Linda: So I can't tell you how many Jesus Calling books I have given as Christmas gifts or birthday presents, stocking stuffers.
Lang: She also takes her phone and snapshots the dates sometimes and sends that out.
Linda: I have. That's been a part of my devotional time for years and I'm just so thankful. It's not the Bible. We have our Bible, but that is just a piece to add to the Bible, because how it is expressed and how day to day application—I don't always just go to what today is, I just open it up and it might be February and I'm looking at October, but it's what I need. That is how the Bible is for me, when I open the Bible and I read something, it just applies to Linda that day. And the Jesus Calling devotionals, that is a gift.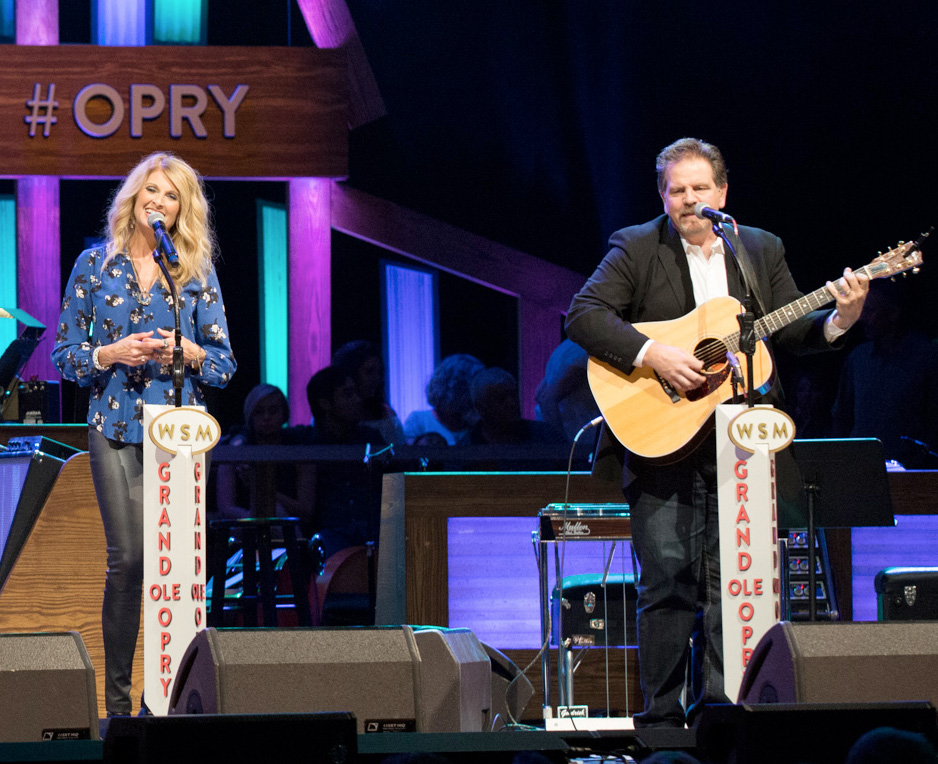 Lang: As we get older, it's way easier to look back and see where God placed people in your lives. I refer to those as critical crossroads in your life, you know, and you can look back after a few decades and you can identify those pretty, pretty easily. So, you know, for me, I met the gentleman that was the judge at that talent contest and had I not met him, I would not have come to Nashville. I would have not met my wife, my soulmate through life. And you know, we would not have had our children and there wouldn't be a Lady A, you know, there wouldn't be a Riley Jean that is still going to go out and set the world on fire, who is our youngest daughter.
So, yeah, to look back and be able to identify and you know it's God orchestrating your life, you know, and you're young and naive. And at the age that I was when I moved here—and I think I can speak for you when you moved up here—I can't really say that I felt a conviction to do that. You know, certainly not from a spiritual standpoint. I felt a desire to go do it, but I have to just confess that desire I know was mine, to follow my dream at that time. But God, I think, He blesses that, and I was given a gift and a talent to go and pursue it. And so it was just like, you know, walking down that path and then He just orchestrates and puts people that you meet in. And as Linda said a while ago, it is about those relationships, and you wake up years later and you realize, Wow, had that not happened at that point in time with this person, this would not have happened, and it's happened over and over again.
Narrator: To learn more about Linda and Lang, please follow them on social media. And be sure to check out our Peace in Uncertain Times video with their daughter, Lady A's Hillary Scott, over on the Jesus Calling YouTube channel.
​​
Stay tuned to Bobby & Cheryl Love's story after a brief message.
---
Get Deeper in Prayer, with Jesus Listens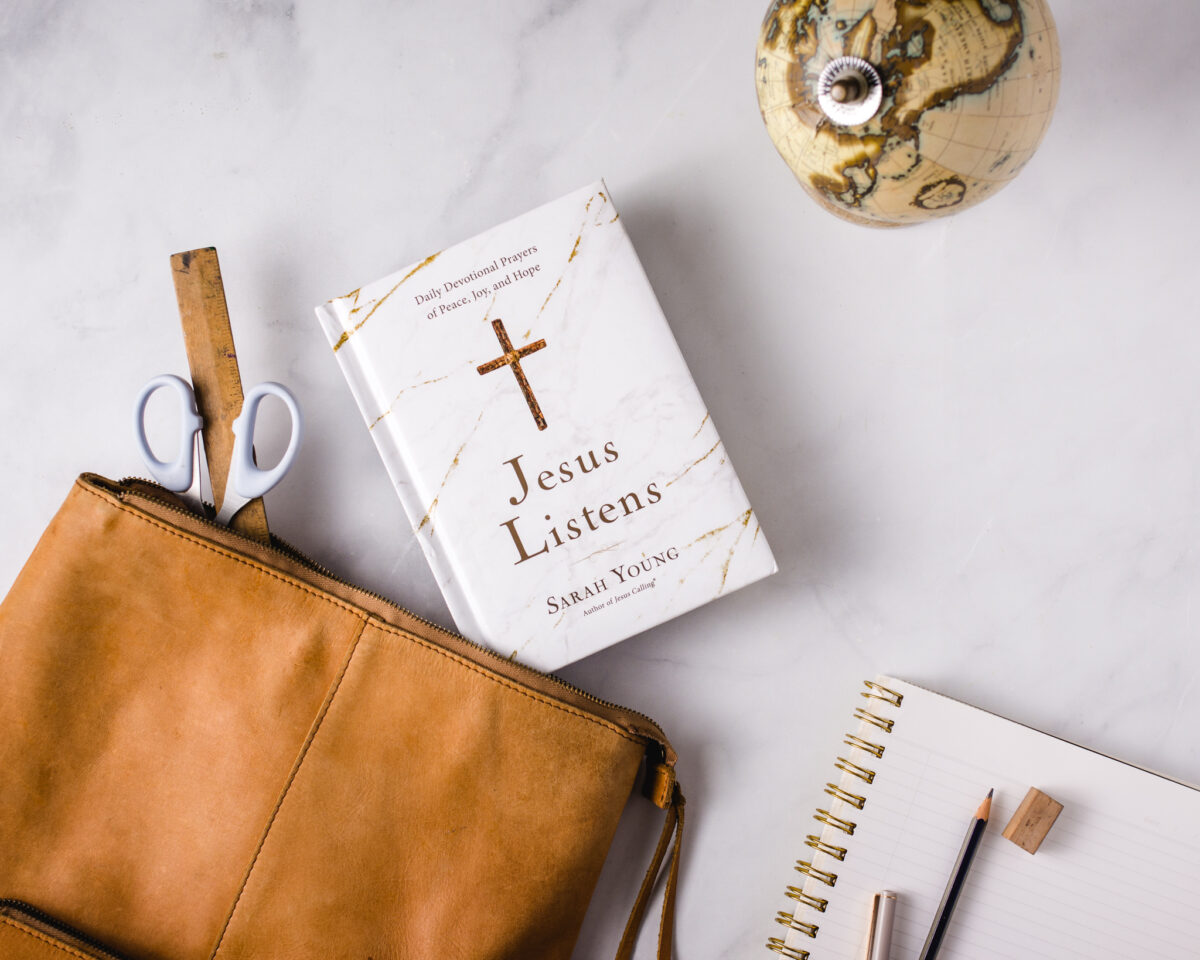 Many of us want to develop a deeper prayer life. In this new 365-day prayer devotional, Jesus Listens, Sarah Young offers daily prayers based on Scripture that will help you experience how intentional prayer can connect you to God and change your heart. Learn more about Jesus Listens and download a free sample at jesuscalling.com/jesuslistens.
---
Narrator: When Bobby Love met his wife Cheryl, it seemed like the timing was right for them both to find love in their lives. But little did Cheryl know that Bobby was living with a big secret—one that would reveal itself after many years of marriage, children, and maybe even Bobby's notion that perhaps he had outrun that secret. But as secrets do, this one came back to haunt him and almost ripped his and Cheryl's world apart in a way that they thought they might not ever be able to put it back together—and love would be the only thing that would help them be able to restore what had been broken.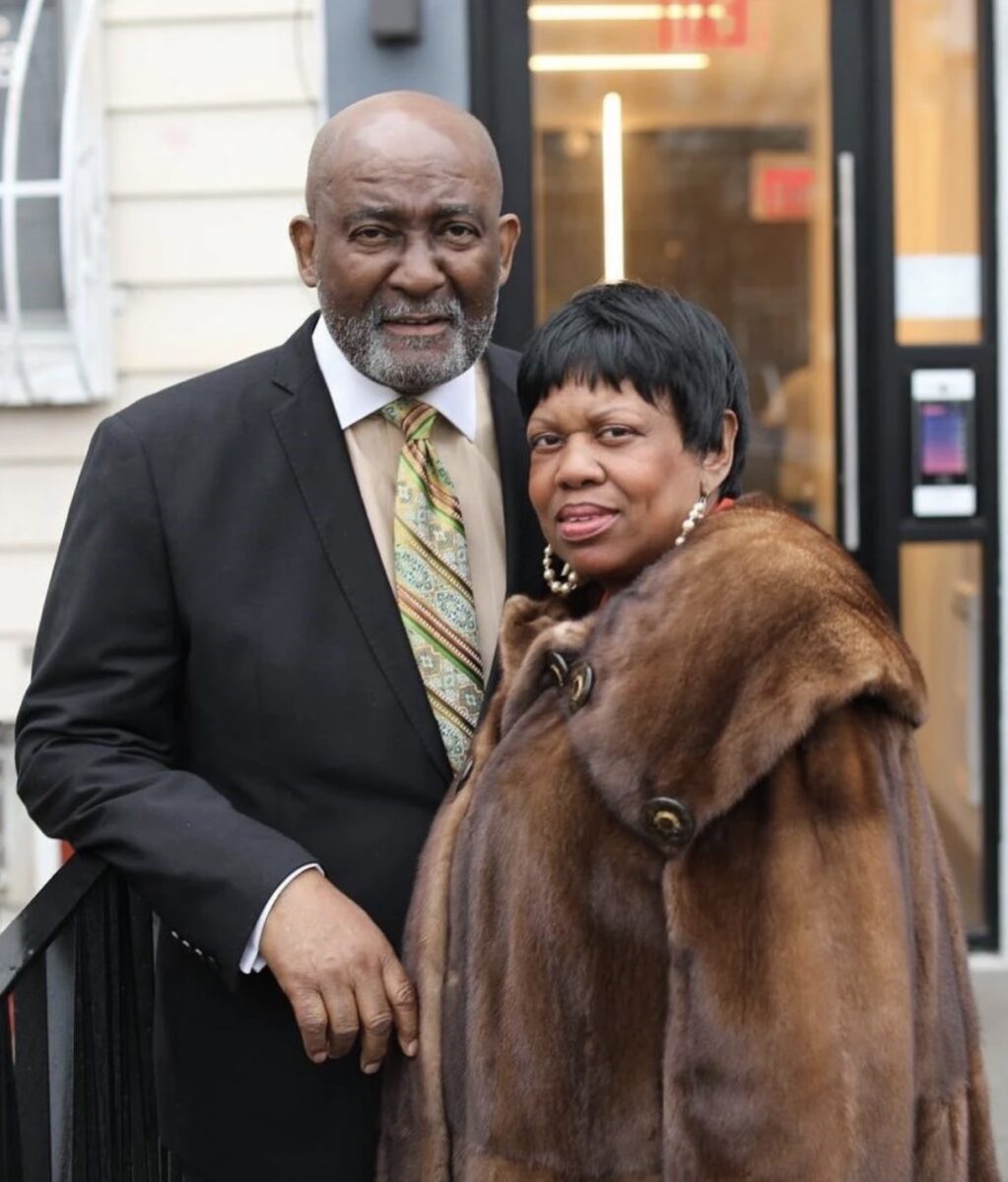 Bobby Love: I'm Bobby Love. I grew up in Greensboro, North Carolina, and Washington, D.C.
Cheryl Love: I'm Cheryl Love, and I am Bobby Love's wife. I grew up in Brooklyn, East New York, and I had four brothers and one sister.
My mom died when I was like nine years old. But the memories that I have of my mom and dad were always loving, and we would dance all the time, sing, have talent shows, and things like that. We would play Disney music and all different kinds of gospel music. And it was always something like that. We would be playing church, we would play different things, and we always went to church. That's how I grew up.
Bobby: I had some issues when I was growing up in the Jim Crow south. My position on that was, you know, everybody has their own thing to do. And because I'm this color, that shouldn't hold me back. But that was part of it. As I grew up, I went to a segregated school that was desegregated and little things started, you know, fights and stuff like that.
Cheryl: My experience was different because of location and timing. I was born in '63. Bobby was born in the fifties, and so it was quite different. And when I met Bobby and was talking with him about different things, he would be explaining to me some of the experiences that he had gone through when he was growing up.
And one of them, he said to me that there was a colored fountain, and it was the fountain for colored people and a fountain for white folks. And he said, "I wanted to see if the water tastes different, and I went and I drank from the other fountain." He was curious, you know? He said, "But right away, the fellow said, 'You can't drink from that fountain. You're not supposed to drink from the fountain,'" and the boy hit him and said, "You can't drink from this fountain." And so it was nothing like that. I didn't have that type of encounter.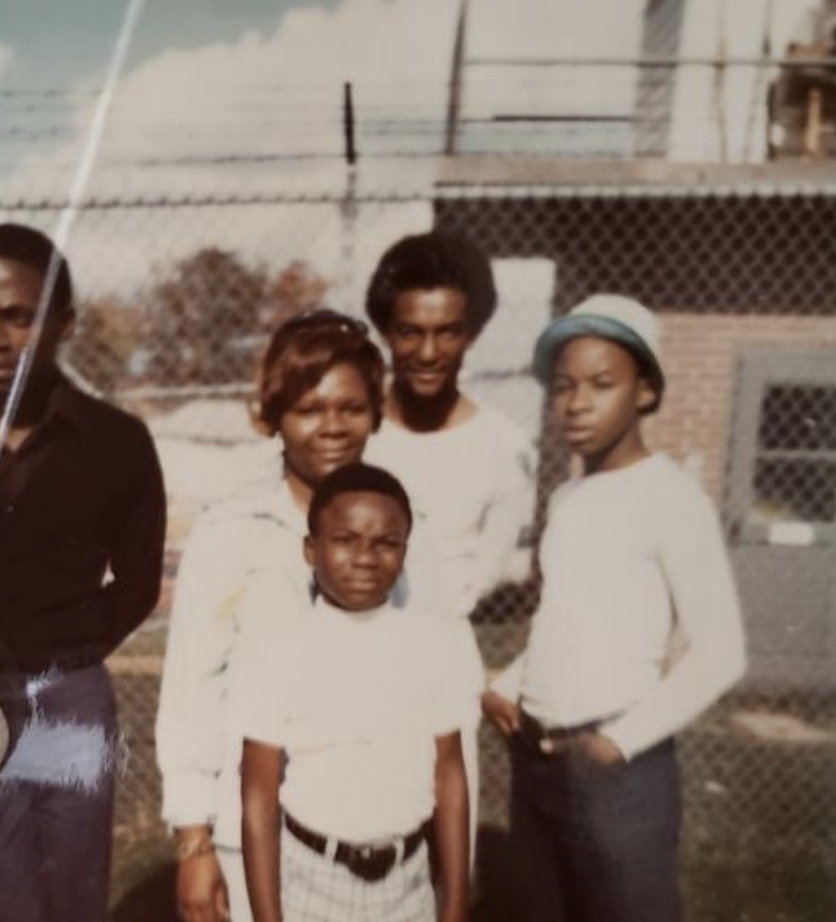 Bobby: I got busted three times for different offenses, and my probation officer told my mother it would be better if I was sent away because I didn't have a father. My father died when I was nine also. I came from a family of eight, and my older brothers, they were living their lives, some of them had started to have their own families. And they told my mother that I was going to be sent away because they kind of felt like my mother couldn't control me like she should have. My mother, she prayed that I would straighten up and do the right things, and she prayed that God would take me from that at an early age, that He would just be there for me.
So I was sent to this place called Marson Training School. And that was my life of being incarcerated at that time.
"My mother, she prayed that I would straighten up and do the right things, and she prayed that God would take me from that at an early age, that He would just be there for me." – Bobby Love

Spiraling into the Life of Fugitive
I went to D.C. to live with my brother. One night I took his car, my brother's car, and we drove all night, we went to parties and things like that. There were three other guys with me, so it was four of us. But when I got home late that night, maybe about three or four o'clock that morning, my brother got up and he was going to work. That's when he discovered that his car wasn't in the place where he had parked it. Plus, I didn't put any gas in the car. He and his wife talked about it, and they said I had to go because they had three children who were younger than me and they were saying that they don't want them to have to endure what I'm doing and find out about the things I'm doing, that they would want to do that same kind of stuff.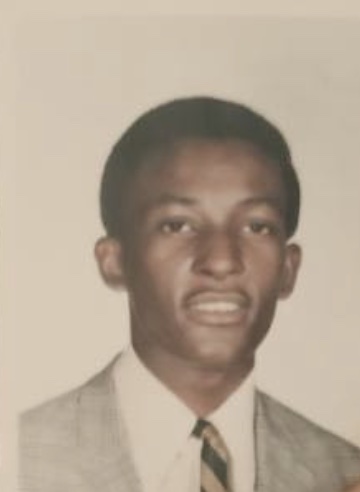 So I moved over with my sister. I lived with her for a year or so. I also got in trouble over there. I was put on probation. And then I would have some friends and they were doing certain things, and I joined that pack of guys and we started robbing. In 1969, I got shot and it was Inauguration Day for Richard Nixon, and we robbed a drugstore. And as I came out of the drugstore in between cars, this policeman started—I had a gun, so I turned one way and he shot me from behind. I was very lucky to be shot where I was shot. So I ended up in the hospital. They operated on me, and I was just crazy at that time. I didn't care about anything.
I had an armed robbery case at that time, but my age allowed me to go to a youth facility. After thirteen months, I was released into a halfway house, and from the halfway house I was able to get out of the halfway house once I got a job. So I got a job, and I got a room to live in this man's house, and I would start doing the same thing again. We started robbing again, and this time we went to North Carolina to commit robberies, and eventually, I got busted in North Carolina. I was sentenced to twenty-five to thirty years for armed robbery down there. In the beginning, it was maximum security. So in my case, they told me that I was going to be staying at Century Prison. I was going to work in the hospital.
So now I move from that job, and the next job was going out there working on the road. So as it got colder outside, they gave me a coat. And so by having this coat that they had issued me, I put it in a bag and put it under my arm, and I walked in with it and I walked out with it. So that told me that I could probably get my own personal clothes, which I already had, and take my clothes and walk out the gate. And when I got on that bus, I was going to jump out the back door as he was, you know, getting into traffic and run in the woods and change my clothes and be out of there, so that's what I did eventually in November as it got colder outside.
I was walking the streets of New York. I remember between Christmas and New Year's, I got a bus back down to New York. I went into the Salvation Army. I mean, the guy welcomed me into the Salvation Army, said, "Come on in." So I came in. I stayed the night, they fed me and everything like that.
So these two brothers, they were the Guarino brothers, I worked for them for maybe a few months, maybe two months I worked for them, just making sandwiches and stuff like that. I was getting paid $150 off the books, and I was satisfied with that. And then I would start at Hertz as a shipping clerk.

Bobby and Cheryl Build a Home Together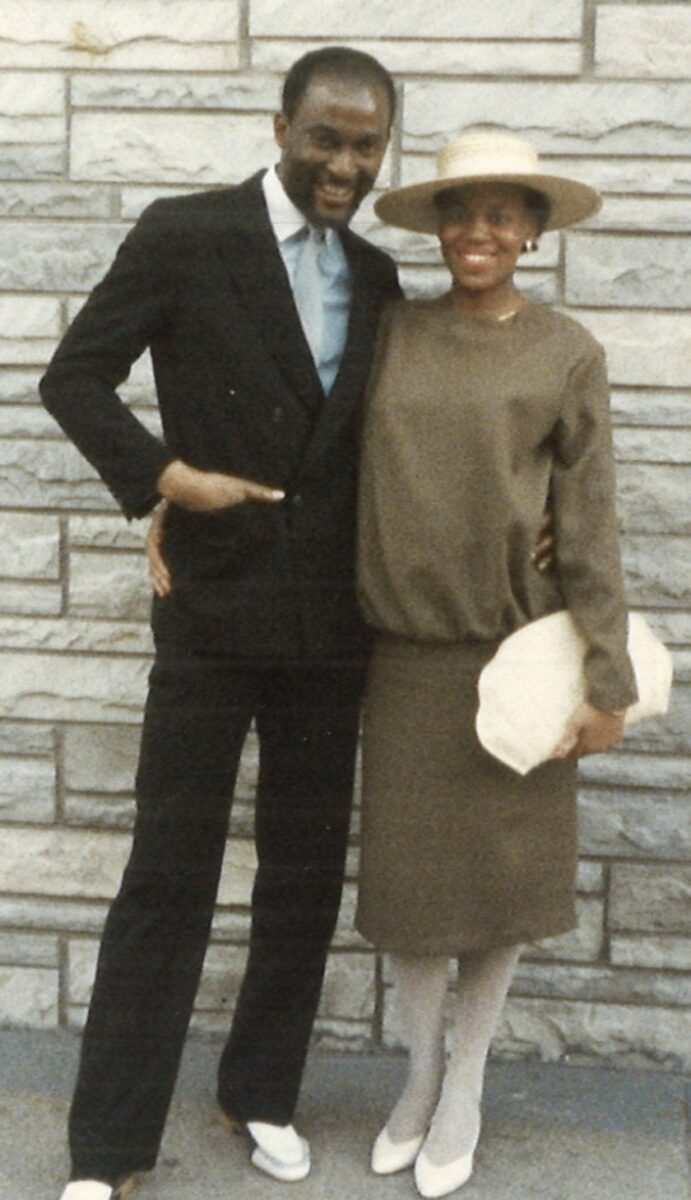 Cheryl: Bobby was working there and when I got there, he would always be singing and everything. And I'm like, "What? Everybody, who is this new guy here? He's so loud." We would talk at lunchtime, we would sit at the table and we just tried to get to know each other better. And the main thing was that he made me laugh and smile, you know?
Bobby: Cheryl was everything I had seen and wanted in a woman. We got married.
Cheryl: I would ask Bobby at times, "Are you happy?" Because he was shut down a lot of times. He would get isolated. We would be talking about something, and he'd just like, shut down. "What's wrong?" You know, and he would just shut down. He wouldn't talk about it.
I just always felt he was keeping something from me. I even asked him, "Do you have another family?"
"No, Cheryl, no. If I had somebody, I wouldn't be here."
It was my intuition. And then I would have this recurring dream of this rope coming from his mouth, a thick rope. And I'm like, "This man has something to tell me. I know it. I know it. He's keeping something from me."
Bobby: The first five or six months of, you know, being with her and stuff like that, she had this honest way of about herself, and I know the first thing she would have said, "No, you've got to go turn yourself in, no way, no way." And so I just never really . . . I would have gone back to jail for real right then and there.

The Secret that Almost Destroyed a Family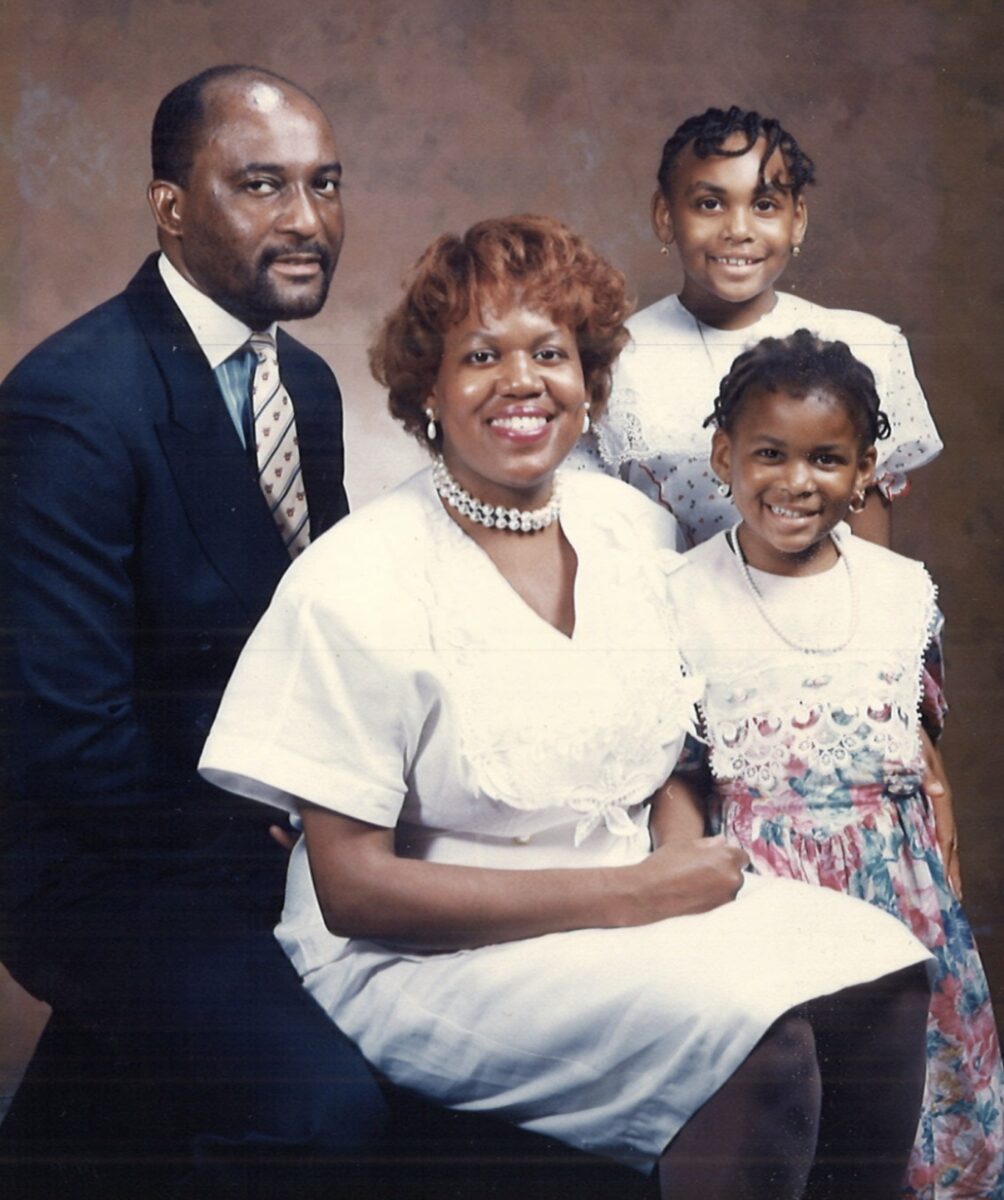 Cheryl: We're getting ready for work, I go into the kitchen and make my hot cup of tea, and my son had just left. Jordan had just left, and we have prayed—because I always pray with our children, we always pray with them before they leave. And so he had left, and after a few minutes, as I'm sitting down sipping tea, there was a loud knock at the door. I mean, a loud knock. And I'm like, Who was that this time of morning?
So both of us said at the same time, "Who is it?"
And they didn't say who they were, but they said, "We want 2A."
I'm like, "This is 2A."
And so I go to the door and open the door. And when I opened that door, to my surprise, the FBI, NYPD, guns drawn. "Stand back, ma'am. You don't know who this man is."
And I'm like, "What?"
"Stand back."
They didn't push me, but moved me back towards the kitchen there. And Bobby was right there. And so I saw these guys get behind him, make a semicircle around him, and they were talking to him, and Bobby's not looking at me. And I'm like, "What's going on?" I didn't know what was happening.
Bobby: They asked me my name, I said, "Bobby Love," and they said, "No, your real name." And I said, "Walter Curtis Miller." And they were telling me that they were going to arrest me for a fugitive warrant from North Carolina. And it was devastating, man, my whole world just crumbled right then and there. My two kids, they had come up front, they were in the next room, and they were crying and I just didn't know what was going on.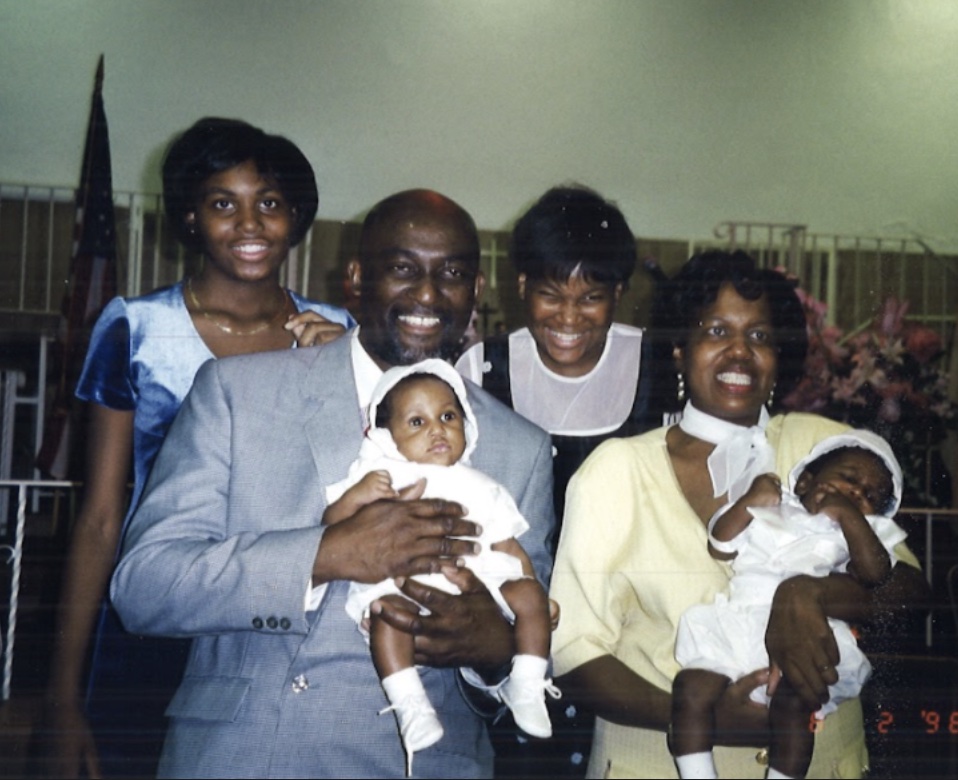 Cheryl: I didn't know anything. They were holding me back. They wouldn't let me do anything. I was just standing there like, "What's going on?" So I was kind of yelling, like, "Bobby, what's happening? Did you kill someone? What's going on?" And he just said, "No, nothing like that." And he said, "This happened before you and me, before the kids."
So they took him out and everything, and they let him say goodbye to the kids, and they told him that they were going to put the handcuffs on him, on the outside of the door. So that's what they did. And so it was really a mess. We were all crying, really didn't know what was going on. I just knew they were taking him, that kind of thing. It was really a mess. It was just a mess. I knew somewhere in my deepest of hearts that this is what I had been feeling for so many years, that he was keeping something from me. I just didn't know what it was.
"I knew somewhere in my deepest of hearts that this is what I had been feeling for so many years, that he was keeping something from me. I just didn't know what it was." – Cheryl Love, when her husband of 35 years was arrested by the FBI
I got a phone call from the lawyer and she said to me, "Mrs. Love when you go and see Bobby, you're going to ask for Walter Curtis Miller."
I said, "Oh, is that the name of the facility?"
And I tell you, it got so quiet. You could hear crickets. And she said, "No, ma'am. You're just going to ask for Walter Curtis Miller."
Then I hung up that phone, right then and there. I said to my daughter Jessica, "Oh, Jessie, that's your father's name. That's your father's real name, Walter Curtis Miller."
It just came to me. The puzzle started coming together. And something about how that officer said to me, "Stand back. You don't know who this man is." I mean, it had me thinking, What do you mean, I don't know who he is? This is my husband. But it just came to me just like that. And I said, "Oh my God, that's your dad's real name."
So that next day we went out to Rikers Island and spoke to Bobby. He told me everything, you know, and then that's when I knew it all. I could put pieces together with things, you know?
Bobby: I tried to explain to her that if she was going to divorce me, I'd have no problem with her reasoning to do this. But she said, "No." She wasn't here to do that.

The Redemption of Bobby Love
Cheryl: I had to really come to the truth, the recollection of this man I've been with for all these years. He has deceived me. And I had to weigh the good, the bad, and the ugly. I had to really think about it all. I mean, really sit down and think, What am I going to do?
You know what? We had faith in God, and we talked about that: that God had always been with us. He had never left us. And you know, I just felt like I had to forgive him.
"We had a faith in God, and we talked about that: that God had always been with us. He had never left us. And you know, I just felt like I had to forgive him." – Cheryl Love
We talked about it, and we said in order to move forward, to move on, we want to be together. You've got to let it go. You have to let it go. And if it's starting all over again, that's what we've got to do and we decided that's what we wanted to do.
Bobby: Once I got to Rikers Island and started to see things, my lawyer, was very helpful. She said, "I've contacted the Prison Project in North Carolina so we can set ourselves up for you going down there and try to get you a pardon or an early parole." She said they were trying to get me a parole date, and I found out a parole date was scheduled for October. This was in July. And sure enough, on October the 27th, I had the parole hearing. I couldn't go to the hearing, but my wife and daughter went, my father-in-law went, and my sister. And two weeks before Thanksgiving, I found out that I made parole. I wasn't able to get home until January, but it was all worth it. It was all worth it.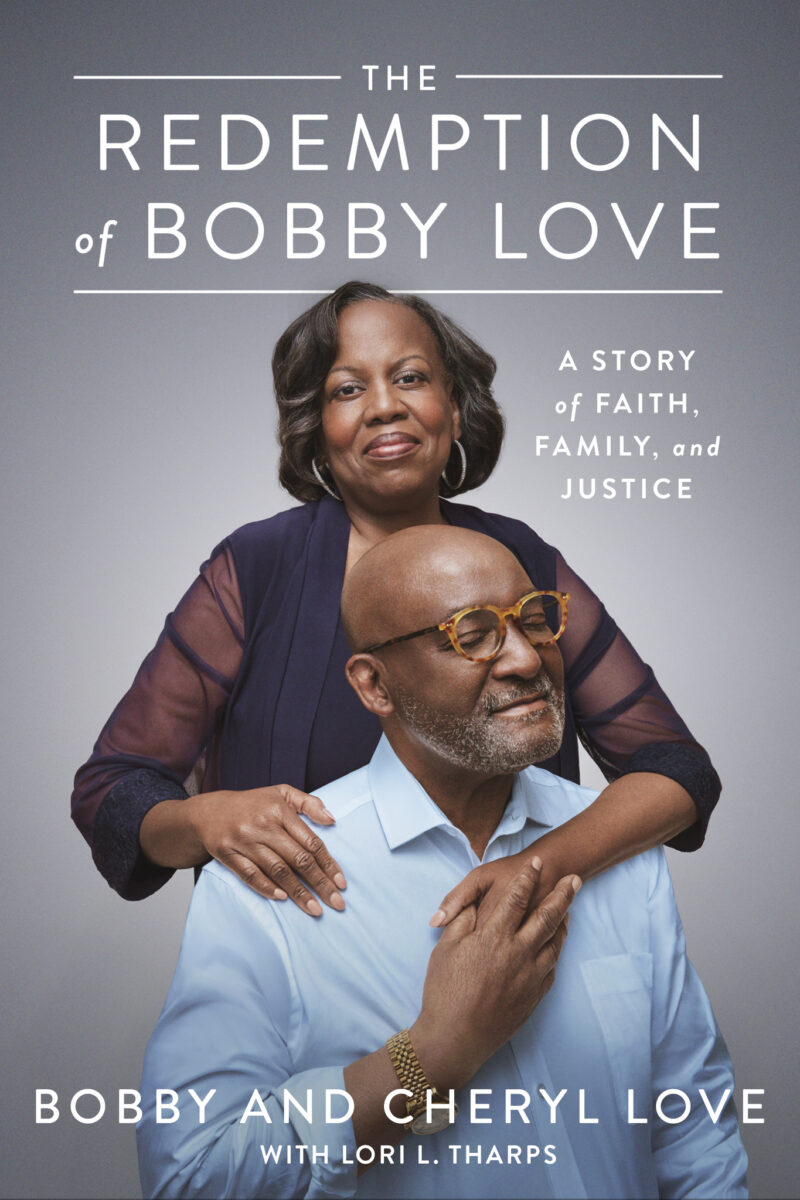 Cheryl: I said, "God, You are awesome. You are just awesome. And You just really turned it all around." He just turned this whole thing around.
Right now, I see a different Bobby, his free, authentic self. He doesn't have to hold anything back. We talk things out. We still do have ups and downs. We have arguments. That's what marriage is. However, we are able to talk things out. There's a song by James Cleveland that my husband sings every single day and he gets up and plays that, "Peace, Be Still."
Bobby: "Master, the temple is raising, all the billows are tossing high…"
Cheryl: You know that there will be things, ups and downs. But we go through it together. We go through it with God.
Narrator: You can read Bobby and Cheryl's story in their book, The Redemption of Bobby Love available now wherever books are sold.
If you'd like to hear more stories about love that can withstand the storms of life, check out our interview with Danielle Coke.
---

Coming Up Next Week: John Siebeling and Wayne Francis
Narrator: Next time on the Jesus Calling Podcast, we hear from John Siebeling and Wayne Francis, pastors who lead racially diverse churches in Memphis and New York, respectively. They've built a deep friendship over the years and navigated race issues in their church together. In light of the conversation happening in the wider culture right now, they share some practical advice on how to have tough conversations about race in the church.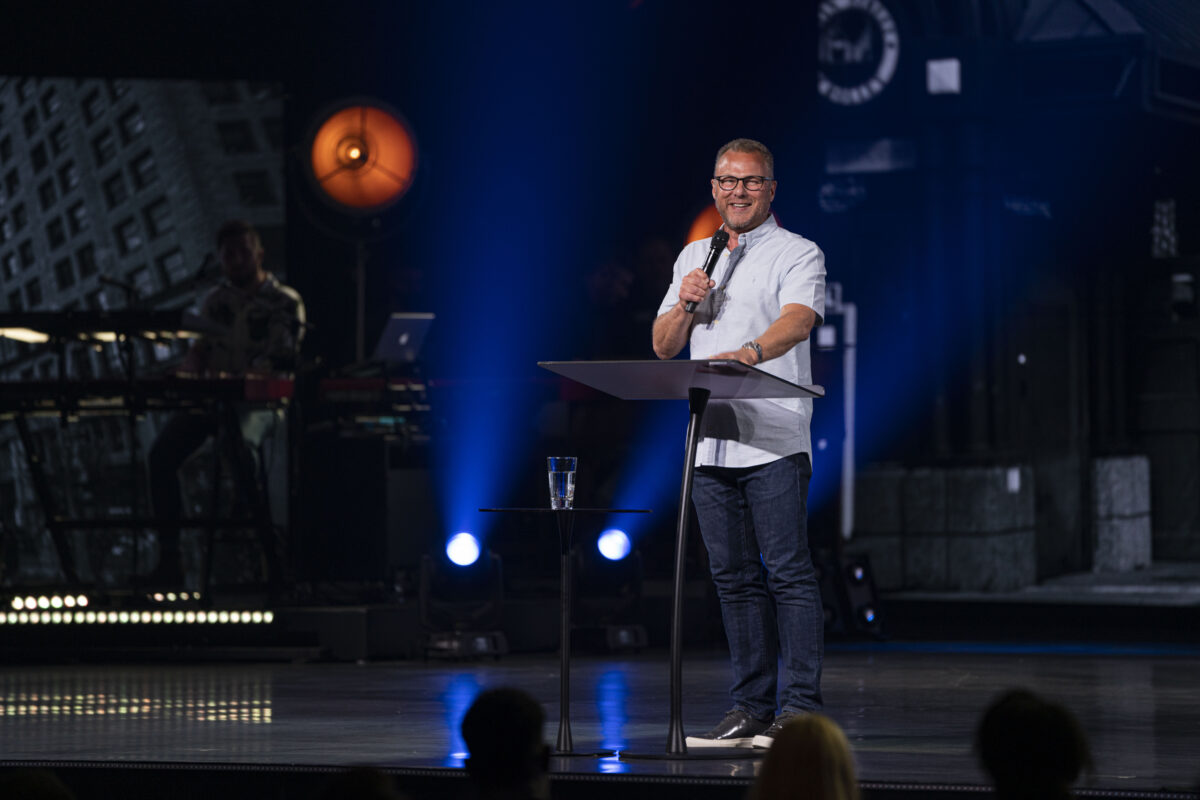 John Siebeling: The Bible says there were people from every nation under heaven that were there in Jerusalem when the church was born. The idea of diversity and that diversity piece is in our DNA as believers. So there's a longing for it, even though we're more comfortable, maybe, with people who look like us and in a homogeneous setting. I think that diversity is—I mean, I think it's a call.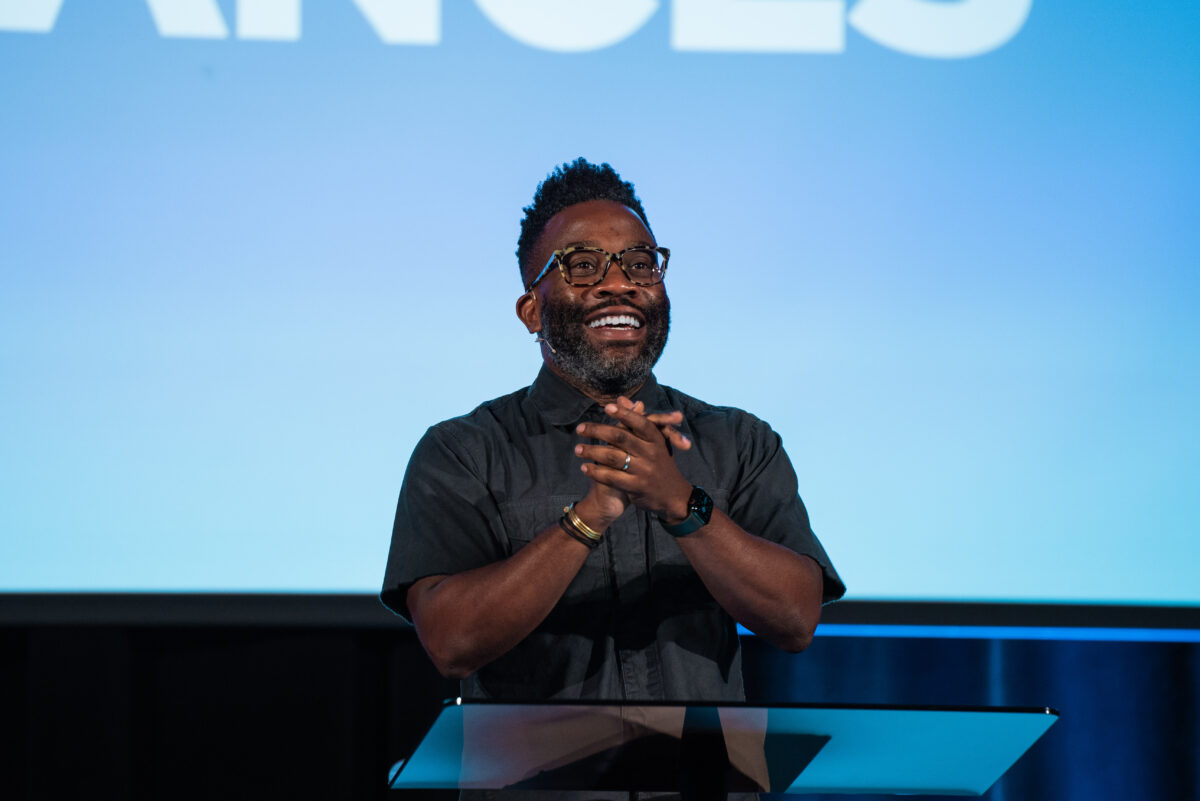 Wayne Francis: We like to say it this way: that diversity isn't reserved for heaven. It's a requirement on Earth.
John Siebeling: Right.
Wayne Francis: And that's what we're trying to motivate leaders and laypeople to create contexts for that to happen within the local church.