The Power of Prayer: A Family Trusts God Through Their Son's Accident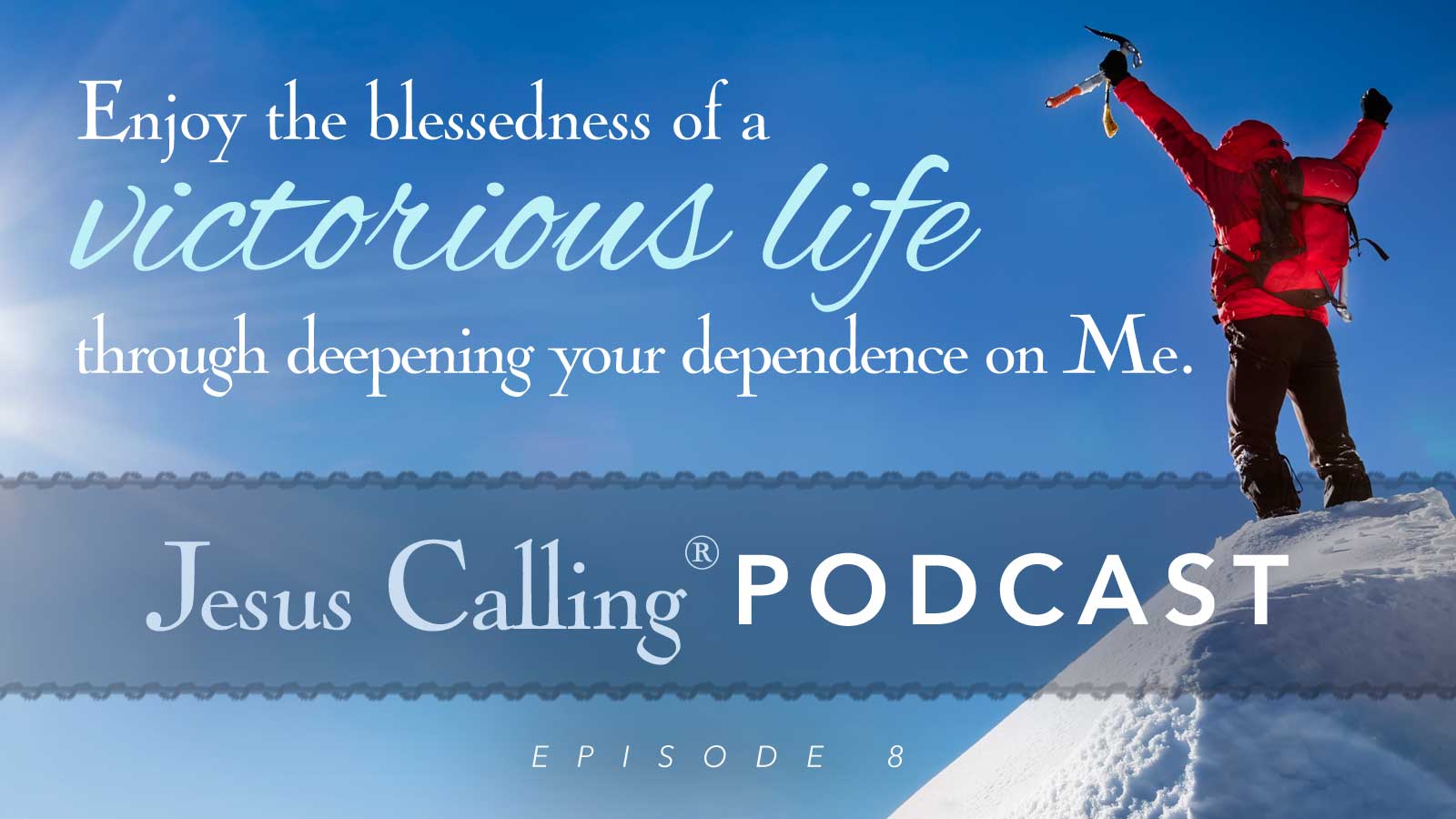 Deborah Jentsch and her husband practiced the habit of saying "I trust you, Jesus," daily. This faith would be put to the ultimate test as they faced their son's devastating accident.
Podcast Transcription:
Deborah: My name is Deborah Jentsch. I'm originally from Baytown, Texas, but now live in Victoria, Texas. I'm married to Kurt Jentsch – and we've been married for thirty-five wonderful years this May
Narrator: Welcome to the Experience Jesus Calling Podcast. Deborah had begun a habit of practicing her faith daily by saying the words "I trust You, Jesus" to whatever came her way. While on a family ski trip, her son was involved in a life-threatening accident. Through this, Deborah began to put those words into action in a way she had never faced before.
Deborah: The Lord is good. And He is a refuge in times of trouble, and He does care for those who trust Him. We experienced it, and so that's not in the Bible just for us. That's in the Bible for everyone that God sent His Son for.
Raising Caleb to Trust Jesus
We raised three children here in Victoria, Texas. Our oldest son, Eric, is thirty-three years old. Our second child, Caleb, is twenty-five years old. And our only daughter, Sarah-Kate, celebrated her eleventh birthday last month.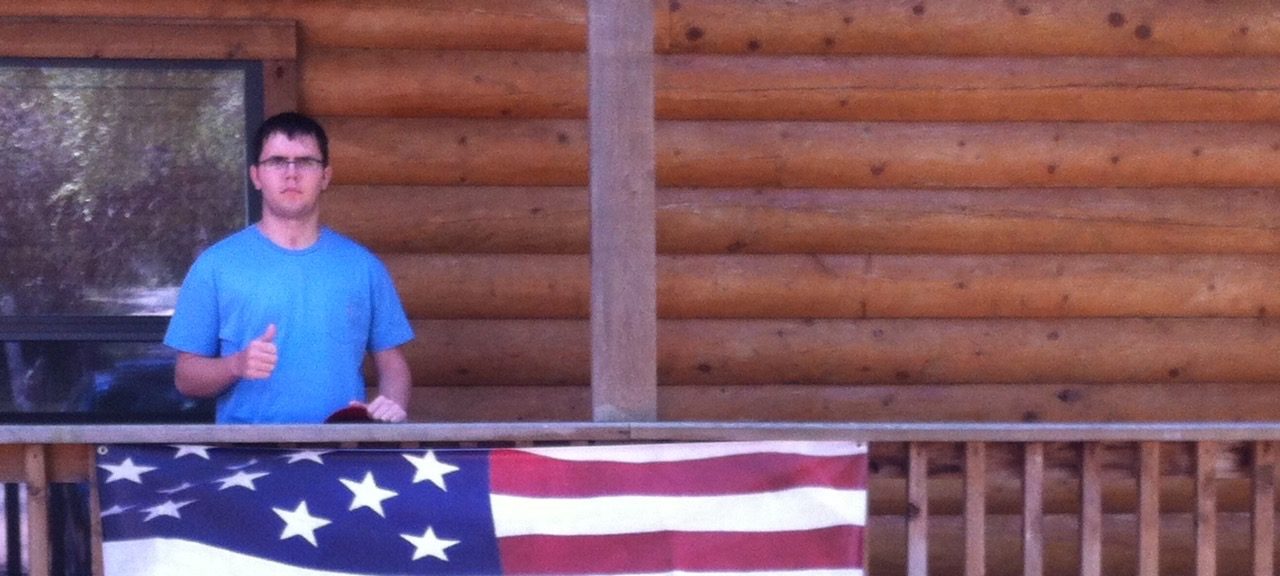 Caleb was a pretty easy child. He had lots of personality, and when I say lots of personality, I mean an abundance of personality. He accepted Jesus at a really early age and was active in church because we were active and took him to church. And so it became evident as a youth that he was living his life for the Lord, and that was his focus.
When Caleb's group of kids was asked to choose their life verse when they were in high school, Caleb chose Nahum 1:7, which says,
"The Lord is good, a refuge in time of trouble. He cares for those who trust in him."
And Caleb said, you know, "I don't know why I'm choosing this verse. It just stood out to me, and it's just such a good verse." How he came to that verse, I can't actually tell you, but I can tell you for certain that the Lord gave Caleb that verse. And though Caleb didn't know what it was for at that time, God already knew.
Kurt and I have a morning time where we both are reading our Bible and reading a devotion, We started in 2011 reading Jesus Calling. And then in 2012 it had become such a habit that we just picked it up and started reading it again.
So it was in 2012 on January 4th that we read Jesus Calling in Keystone Colorado before our second day of snow skiing.
That particular devotion started by challenging us to make a habit of saying, "I trust You, Jesus" in response to whatever happens. So I encouraged Kurt to do just that when we got to the top of the mountain and he couldn't get his skis on and he was frustrated. And being the good wife that I am, I encouraged him and said, you know, "You just need to say, 'I trust you, Jesus,'" and he just looked at me and went back down the mountain to search for his skis. So, you know, we, at that point, whenever we would read something from Jesus Calling, it was beginning to sink in, and though I said it jokingly, we did know that that was a call on our life to say, "I trust You, Jesus" to whatever was happening. So we just laughed and said, "Yeah, we will practice this" but really meant it when we said it.
"I Trust You Jesus"
That afternoon of January 5th Kurt and I just picked up Sarah-Kate from ski school, and we were heading toward the gondola to ride the mountain up the mountain to meet Caleb and his friends so we could ski together before dinner. And so I looked at my phone screen and saw the incoming call was from Kalina, and Kalina was one of Caleb's best friends that he was skiing with, and I just figured, well, of course, Kalina's been elected to call and tell us they're going to be running late.
She called, Kalina informed us Caleb had been hurt and was being life-flighted to Denver, and at that point Kurt knew something was seriously wrong just by seeing the look on my face. And I was looking at the distant sky, and I saw a helicopter, and it was carrying Caleb.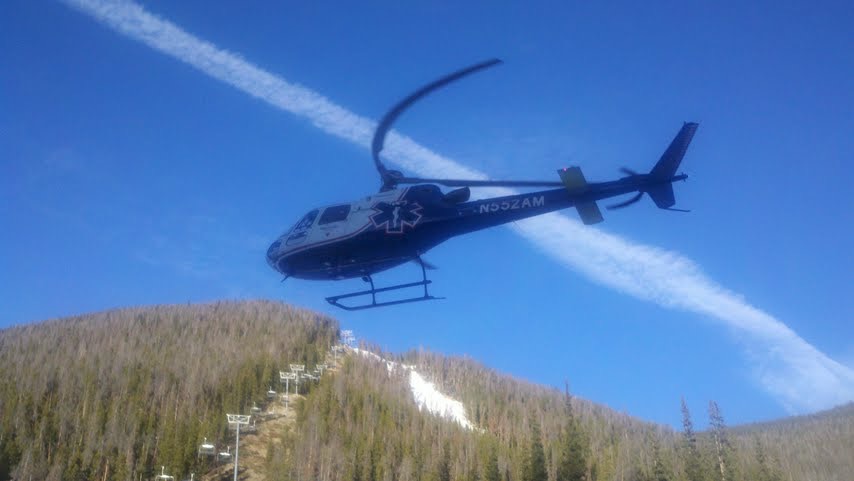 I didn't realize at that point that the next day when I would be asked to say, "I trust You, Jesus" that the circumstances would be much more dire than they were when it comes to losing your skis. So, you know, there is a big lesson in there for me. It's like, you know, "Do you really trust Me? Because you want to just hand Me skis, but you don't want to hand Me your son."
I didn't realize at that point that the next day when I would be asked to say, "I trust You, Jesus" that the circumstances would be much more dire than they were when it comes to losing your skis.
As I looked at the helicopter against a beautiful clear sky, there was just all what I would call chaos all around us, there was noise and activity and people trying to get on the gondola and the sound of skis snapping on, but all I saw was the helicopter in the distant sky. It was as if someone had hit a mute button for all the sound around me. And there was just silence in my head, and I saw that helicopter carrying Caleb. And so, I describe that as a peace where God just blocks out all the noise and the distractions of life and just a peace came over me. He gave us that peace. He gave us the calmness to do what we needed to do.
A Refuge in a Community of Prayer
As that peace came over me I immediately went to my phone and called our pastor's wife who is one of my best friends and just told her in the best broken voice that I could that, "Caleb's been hurt. It's serious. We need you to pray, and we need you to get our prayer warriors praying." And I have no doubt what happened from there, and as she tells me, she hit her knees and just cried out to God, and then immediately went to the phone calling others, and it just went out exponentially.
So we think it was about twelve hours from the time of seeing the helicopter transporting Caleb to the hospital before we would lay our eyes on him. And so when, you know, when we were looking at Caleb lying completely still, he had gauze completely wrapped around his head, and machines were hooked up to him in various places. And it was just like nothing we had ever seen before and especially when we were looking at our son. We'd seen it maybe on TV, but this was personal. This was different.
They came out and they explained to us in terms that I could understand, that Caleb had suffered a head injury, and it was called a closed head injury.
They were able to tell us that, though he suffered a head injury and it was serious, that there were no other broken bones or injured organs at that point. And we knew that was a blessing to count. So they didn't initially give us a prognosis as to whether he would live or die because they didn't know.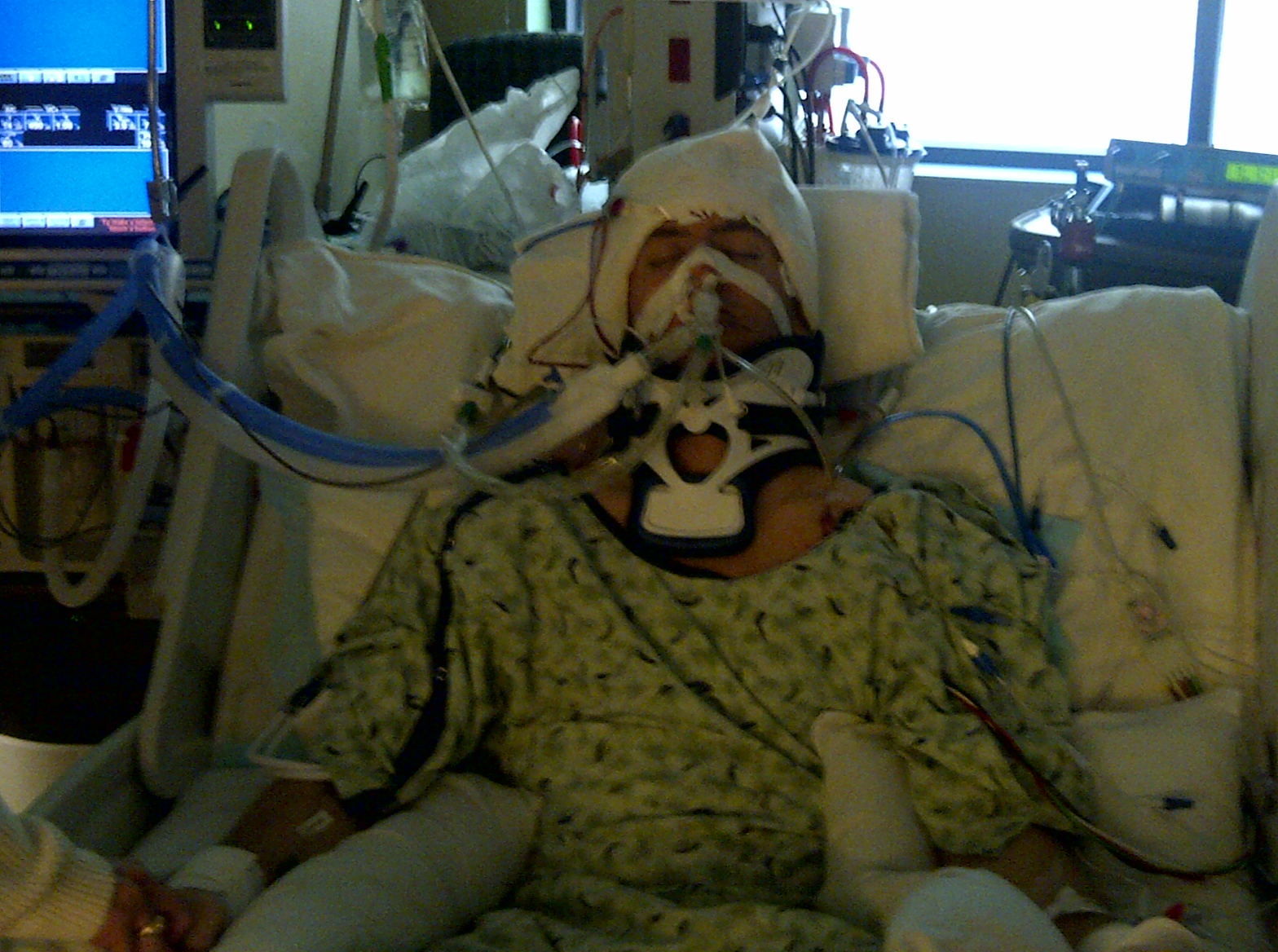 They informed us that they removed the part of Caleb's skull known as the bone flap. So what was happening is his brain was herniating, caused from swelling so much, that it was beginning to push within itself and in parts of the skull that it shouldn't be. And in Caleb's case it was at the base of the skull where the spinal cord connects. So that's why they needed to allow it room to swell.
Trusting Jesus Together in Prayer
Within the first hours of recovery following surgery, we started requesting our prayer warriors to pray specifically because we had been given some specifics that we were looking for. So the first specific prayer request after those first cries for help were that his oxygen levels would rise. Caleb was at a seven and the number that we were praying for him to reach was twenty. So we put out the prayer requests through the networks: "Please pray for Caleb to reach twenty because that's what they need to see his oxygen levels at." So by the end of that day, we were able to go back and ask our prayer warriors to go to God and give thanks because his levels were above thirty. So that was one, a few of the moments that we just saw specific answers to prayer.
Kurt had requested information on the events that took place on the mountain in Keystone, you know, concerning Caleb and his transport because we had gotten a few details about how he was being transported, but we were really just piecing things together at this point. So this was at least a week or more later that Kurt was requesting this information. And so during that time he learned about what's called the "golden hour," and it refers to the period of time lasting anywhere from a few minutes to several hours when prompt medical treatment can prevent death. So there's this golden hour that they try to get a person help so that in a traumatic injury, you know, they can do the best for them within that hour. So we were looking, you know, at that point we didn't know about the golden hour, but as Kurt learned about it and then heard the events, it was just kind of like, well, isn't that amazing? So the estimated time from when ski patrol first got to Caleb on the mountain and when he was on the operating table at St. Anthony's hospital was one hour and five minutes. So for that to happen a lot of things had to fall into place. And when I think of some of the things throughout Caleb's recovery, man cannot make things happen. Because when we do, even if I had planned everything like this, there would be a glitch somewhere. That's just the way life is. So, we just go, "Wow, you orchestrated this, God."
A Biblical Reminder Inspired by Jesus Calling
And so we get our Jesus Calling out, and we are reading the devotional. And we were just like, "There is no way we are reading what we are reading." And so this was on January 20, and the words that stood out to me in that particular Jesus Calling passage were,
"I want you to approach this day with awareness of who is Boss. As you make plans for the day, remember that it is I who orchestrate the events of your life."
And it goes on to say,
"On days when your plans are thwarted, be on the lookout for Me! I may be doing something important in your life, something quite different from what you expected. Don't try to figure out what is happening. Simply trust Me and thank Me in advance for the good that will come out of all of it."
Caleb was in trauma ICU for twenty-eight days in St. Anthony hospital where we prayed that he would live, that he would make purposeful movements, and he would open his eyes, and that he would clear fever because he ran a fever for all those days.
A New Prayer
So at that point our prayers, you know, shifted to, "God, give us faith for what will happen next." Because we had no idea.
His next month and a half we were, we chose to be in Houston versus staying in a rehab facility in Denver because in Houston we would be closer to family and friends. And so we spent a month and a half at TIRR Memorial in Houston, Texas.
So at this place he would take his first steps being assisted by four therapists, and his greatest gains were verbal gains. He began to, that's when he began to communicate. So we were communicating with him here, where we weren't at St. Anthony.
So along with the positive improvements he would remain in what was called a state of post-traumatic amnesia, which he would best describe as being in a dream state. So he believed everything was a dream, and he would ask us to wake him up. And when we would say, "This is not a dream," he would become angry and aggressive.
But from there, we have what we call a forced move. Because of his aggression and behaviors, they were not able to serve him well there. So we were sent to Touchstone. So he was there from March 13 to June 26—about mid-May Caleb began to clear amnesia, and, you know, each day would hold just a little bit more memory. So things, while we were in the midst of this place I didn't want to be, God worked in us. We loved this place. By the time we left I was crying because I was leaving people I loved dearly in a place I loved dearly. And we left there, and Caleb was able to come home to Victoria, Texas, and start outpatient rehab for the next six months at Warm Springs facility here in Victoria.
Narrator: Deborah's resolve to trust God daily was put to the test when her only son faced a life-changing diagnosis. His recovery is still in process and there are challenges. Again, Deborah.
Moving & Growing
Deborah: Caleb moved to Dallas, Texas, three years after his injury, following graduation from A&M in December 2014. He's doing very well. He does have fatigue, and that's part of having a brain injury, but, he chooses to work through that fatigue.
He presently works with iGoGlobal Ministries in Dallas and has a part-time job with University Laundries. Caleb talks to others about his injury for the purpose of sharing Jesus with them. He testifies to the power of prayer in his life.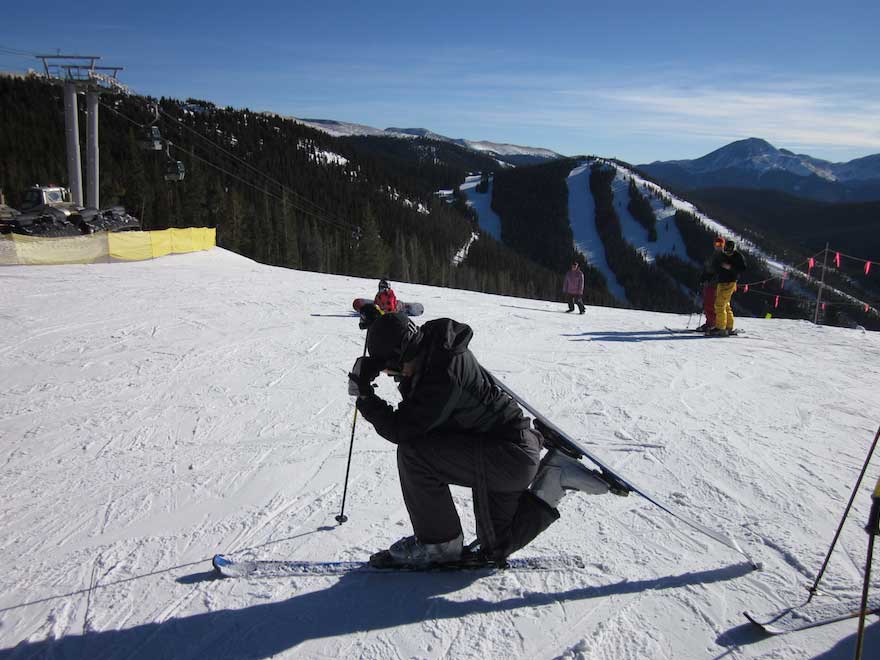 Narration: Deborah and Caleb are grateful for the healing that has happened for Caleb since the accident. She is able to see God's hand in their lives even as Caleb continues to recover.
---
Narrator: Next time on the Experience Jesus Calling Podcast, we hear the story of Paul Shol, a young man who is embarking on an incredible mission – and how he hopes to help others and inspire them with the hope he's found in Jesus Calling.
…
Our featured passage from Jesus Calling for today's show comes from the January 5th entry of the Jesus Calling AudioBook:
You can achieve the victorious life through living in deep dependence on Me. People usually associate victory with success: not falling or stumbling, not making mistakes. But those who are successful in their own strength tend to go their own way, forgetting about Me. It is through problems and failure, weakness and neediness that you learn to rely on Me.
True dependence is not simply asking Me to bless what you have decided to do. It is coming to Me with an open mind and heart, inviting Me to plant My desires within you. I may infuse within you a dream that seems far beyond your reach. You know that in yourself you cannot achieve such a goal. Thus begins your journey of profound reliance on Me. It is a faith-walk, taken one step at a time, leaning on Me as much as you need. This is not a path of continual success but of multiple failures. However, each failure is followed by a growth spurt, nourished by increased reliance on Me. Enjoy the blessedness of a victorious life, through deepening your dependence on Me.
Narrator: Hear more great stories about the impact Jesus Calling is having all over the world. Be sure to subscribe to the Jesus Calling Podcast on iTunes. We value your reviews and comments so we can reach even more people with the message of Jesus Calling. And if you have your own story to share, we'd love to hear from you. Visit JesusCalling.com to share your story today.