T. Graham Brown – A Life Forever Changed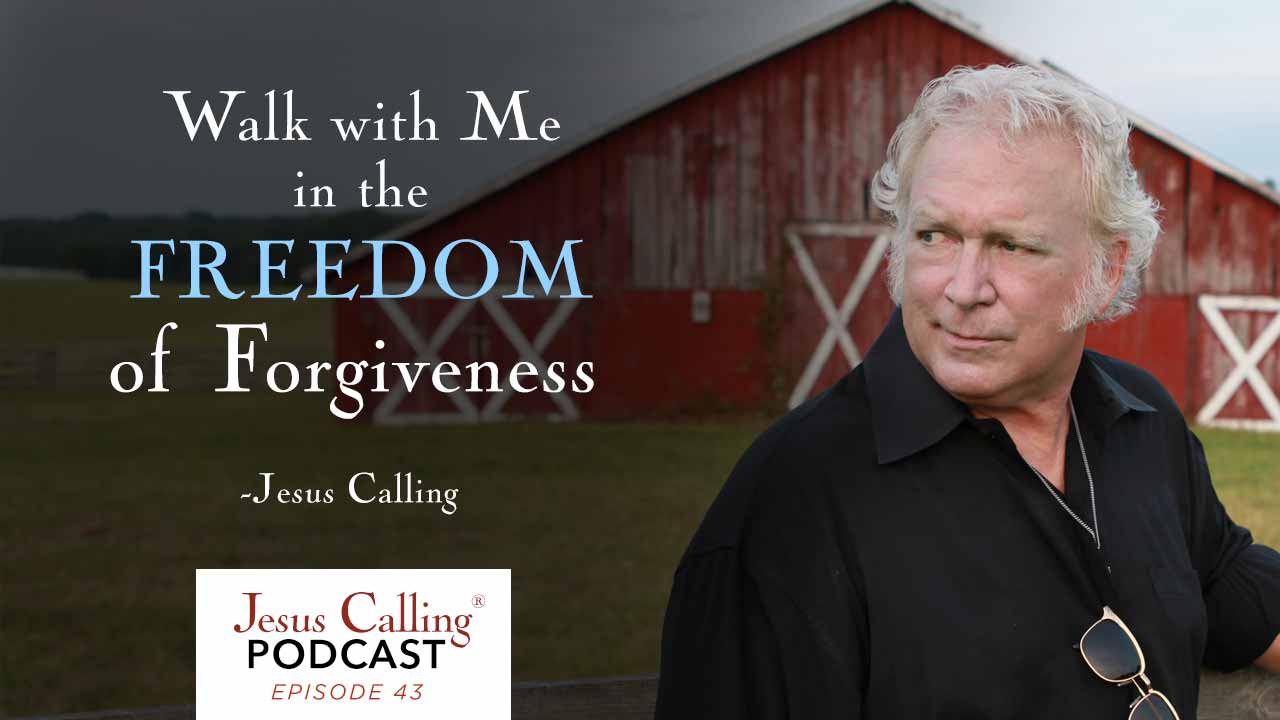 T. Graham Brown is a legendary country music artist who has recorded over thirteen studio albums and charted more than twenty singles on the Billboard charts. He talks candidly about his life and his struggles with addiction, and the song that became a prayer that changed everything.
Note from the producer:
Tell us the kinds of stories and topics you want to hear from the Jesus Calling Podcast!
Click here
to take a survey that will let us know more about you, so we can continue to bring you the kinds of guests and inspirational stories you love.
Narrator: Hello, and thank you for listening to the Jesus Calling podcast. Our featured guest today is a part of a series of podcasts that focus on country music and faith—with stars of country music sharing their stories and their connection to Jesus Calling. T. Graham Brown is a legendary country music singer whose unique story and voice are still making an impact today. As part of this celebration of country artists and faith, Jesus Calling will have a booth at 2017's CMA Music Festival in Nashville, Tennessee. If you're planning on attending, visit us at Fan Fair X in the Music City Center from June 8-11. You'll be able to meet some of the artists who have been on our podcast, win free Jesus Calling products and more!  For more information, check out the Jesus Calling CMA page for details.
Narrator: Welcome to the Jesus Calling Podcast. Today we talk with legendary country music artist T. Graham Brown.  Graham Brown has recorded over thirteen studio albums and charted more than twenty singles on the Billboard charts. He talks candidly about his life and his struggles with addiction, and the song that became a prayer that changed everything.
T. Graham Brown – A Life Forever Changed: Jesus Calling Podcast 43
T. Graham Brown: My family's in agriculture; we got a farm in Georgia, been in our family seven generations. I learned how to drive on a John Deere, one of those two-cylinder Poppin' John's. It sounds so good. All these guys are writing songs about John Deere tractors and all singing about John Deere. I'm well, I was there. I did it.
So daddy worked his way through the University of Georgia. To put himself through Georgia, he was a mail man downtown Athens. He walked a route; had a leather mail bag and took the mail to all the businesses downtown. That's the way he went to school and went to night school, I think for four years. My mother went to work and put him through the last two years full-time.
He was one of the first ones in his family to graduate from college. In his immediate family, he was the only one. We moved down to South Georgia to his little bitty town called Arabi, Georgia–70 miles south of Macon. He built a grain elevator and we were into wheat, corn and rye. We had a mill there; we made hog feed, you know, different kinds of feed. It was just country.
I wanted to get back to a big town, which was Athens. So, Daddy sold out his thing, and moved us back to Athens, and we were able to finish high school there. My brother and I, I've got one brother, we both went to the University of Georgia. I worked my way through, and Daddy and Mama paid my brother's way.
Planting Roots In Nashville, Tennessee
Met Sheila. A friend of mine brought her to hear me sing, and she went to sleep.
Sheila threw the Atlanta Constitution seven days a week; paper route. She would get up at like 3:00 in the morning go down for the papers, put rubber bands around them, bam-bam, seven days a week. Then, she ran a research barn at the University of Georgia, and then she went to school. She's got a master's degree in dairy science and animal nutrition. She was admitted to vet school there, which is the hardest vet school in the United States to get in. So, she was going to be a vet.
We were living on one of the old houses on our farm. She came home one day; she drove a University of Georgia pick up truck, had a little decal. It was an old one—from the 60's—and this would have been the 80's; the early 80's. Came home on day and said "let's move to Nashville." I said "wow, really? What about vet school?" And she said, "Hey, I can always come back." She said, "if we don't go, you'll never forgive yourself. You'll be wondering the rest of your life. What if? what if?" So, like six weeks later, we were here. We had a '63 Volkswagen and a 1959 Ford station wagon; that's what we moved all our junk in up here. That was in spring of 82.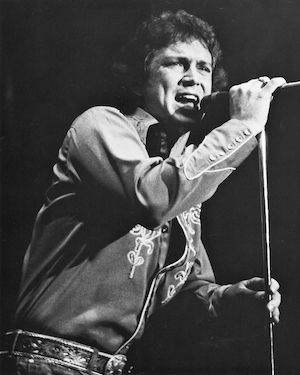 I started singing demos. They're pitching the songs all around town and my voice got passed around town. That's how people knew me. It was like; "hey, this song is good. Who's that guy singing?" So, it kind of got to be that way–and then Capitol Records signed me–I'd been here two years, maybe?
I went to Chicago, it was the first commercial I ever sung. I take that back; the guys from Chicago came to Nashville and it was a McDonald's commercial that was on the Super Bowl. That was the first million-dollar minute. I don't know what they charge for a minute now; millions and millions, but it was the first million-dollar minute–it was a hit. Then I got another job and I got another and I wound up; I've probably sung as many jingles as anybody in history.
McDonald's and Hardee's and Burger King, KFC and Taco Bell; I was the Taco Bell guy for four years on TV too. I sang about anything. I was like the guy; I was like the male demo singing guy–I was the "go-to" guy.
Faith Though The Darkest Times
Narration: As T. Brown began to make his name known in the music world, he also began to see the damage that his long time addiction to alcohol was beginning to have in his life. T. shares how his faith in God was always present, even through the darkest times, and how God answered his prayers a through life-changing song.
Graham: I've always been a believer. I was raised in a Baptist church. My mother's folks were there every time the doors were open; prayer meeting on Wednesday, Sunday night.
I was always taught about Jesus, and I don't think even in my drunkest days, I don't think I ever missed saying my prayers at night. I don't really remember ever not doing that: I've always said my prayers.
But anyway, It just got to where I was getting up in the morning and pouring vodka in my coffee before I'd brush my teeth. And I thought, "hey this is getting serious."
…I don't think even in my drunkest days, I don't think I ever missed saying my prayers at night.
I was always able to work. Very few, like less than 10 times, was I really drunk on stage where I probably shouldn't have been on stage, and that's out of thousands of shows. But I'd get home, and the first thing I'd do when the bus would get in, on the way home, I'd stop in the store and get a six pack of tall Budweisers or a 12 pack. It would usually be Sunday morning, and I'd go out in the river and wade and fish and drink.
I was ignoring Sheila and our son. I didn't really realize it, but I was putting them through a bunch of bad stuff. Unbelievably, she stuck with me. If I had been her, I'd have left me a thousand times, a hundred times; I guarantee I would have walked out.
I got called into Capitol Records one time. Mr. Foglesong, one of the decent men in the record business here. He said, "Brown, I'm going to drop you if you don't quit–I'm going to drop you."
And I said "OK," and I quit for a while. I would get on the horse and ride a while, fall off and get on the horse and ride awhile and fall off.
I scared a bunch of people; thought I was dying. I should have been face down in a ditch a long time ago. Really. I mean there were so many times that I OD'd and should have been dead. I've done everything there is to do. Not just drinking. If it exists I've done it.
Could You Help Me Turn The Wine Back Into Water?
I wrote "Wine Into Water" with Bruce Burch and Ted Hewitt and Bruce is a hit song writer he's had multiple ones as a writer, and that song turned out to be about me. I mean we didn't realize it. They knew I was in trouble, but we didn't write it for me, it just turned out to be about me.
So I wouldn't sing it. Man, I was drunk.
You can't con God. That's just a fact. And you're just fooling yourself if you even think you can or try to.
I couldn't bring myself to sing it. It was a prayer. That's all that song is is a prayer; "please, please help me. I'm at the bottom of my rope. Please, please. At the end of my rope. I need your help, I need your help." That's the whole song; that's it.
It was five years I guess, Sheila kept trying to get me to sing and I couldn't sing it because it was a lie. You know I don't go against God, buddy. I don't lie to God. You can't con God. See some people think you can con God. God knows what you're thinking. You can't con God. That's just a fact. And you're just fooling yourself if you even think you can or try to.
So, anyway finally one night, I don't even remember this, Sheila said we were out at Loretta Lynn's house and I sang it, and it went over. Everybody liked it.
Loretta started singing it at her shows. Matter of fact, Loretta put it on her last album; came out last year. That song; it's been covered a hundred times. I mean it's gotten out there. Anyway, I sang it and then I would get drunk again; and then I would get sober again.
I was pitiful. I looked in the mirror one day, and I was looking at myself and I said, "man, what are you doing? This is crazy. You're fixing to blow everything." I asked God; "I need some help on this deal," because I'd tried and quit, you know. I'd gone through different periods of sobriety, but it never took.
So I quit.  It's been wonderful.
The Holy Spirit Takes Over
God is very patient. He's just sitting there waiting on you, 'til you come around; He's there, you know He's been there all the time, just waiting for you to come to.
I talk about it in my shows. Every show, I tell people there's a way out. I used to think it was just me, but I figured out finally that everybody is just like me or knows somebody really close to them just like me. So that song hits everybody. 
I hear it from people at shows; every show. People leave it on Facebook. This football player came up to me at the Florida State Fair. So this guy said, "Man, I smoked crack. I went through my money my wife and kids left me three kids he said I lost my job. They took my house away." Anyway, he pulled his truck out into a field and hooked a hose up to the exhaust and ran it in his cab. He turned the radio on and "Wine into Water" came on right then. He'd never heard it before. He started crying. This is over crack. This ain't over drinking. He started crying; took it all down. His wife and kids came back. It's like the American dream thing; his wife and kids came back, got his job back, got another house, made some money, put it in the bank. It was one of those things. It was meant to be.
There's this old saying; I'm just glad I was holding a pencil. You know, when inspiration hits you, just in the right place at the right time, in the right frame of mind. The Holy Spirit takes over–that's the whole thing.
Narrator: We'll be right back with more of T. Graham Brown on the Jesus Calling podcast, after this short message.
As special offer to you, the listeners of The Jesus Calling podcast, Audible is offering a free audiobook download with a free 30-day trial to give you the opportunity to check out their service.
Find your favorite Sarah Young title, including Jesus Calling and Jesus Always in an audiobook version and get it for free by trying audible.com. To download your free audiobook today, go to audibletrial.com/JesusCalling. Again, that's audibletrial.com/JesusCalling for your free audiobook.
The Basic Truths Of Jesus Calling
Graham: Sheila and I are part of this church building ministry called International Cooperating Ministries. We build churches around the globe in third world countries, but our personal ministry is helping people get sober and stay sober. That's what we're all about.
Daily devotionals are good. If it gets you out of all this mess and then let's you concentrate, and I think the whole purpose is "hey, you're not alone."
I get on stage–that's what I'm about. I don't get up there and hit people over the head or beat people over the head with the Bible, or anything like that. I just tell people the truth. Here's the way it was, and this is how I changed. It can happen to you, basically. It's not that hard. It's pretty simple. It's really deceptively simple. People try to make something hard out of it. Jesus taught so simple, a third grader could understand it. Jesus wasn't complicated—He could get on the level that anybody can understand.
Jesus Calling–it's basic truths. Daily devotionals are good. If it gets you out of all this mess and then let's you concentrate, and I think the whole purpose is "hey, you're not alone." It's kind of basic; you're not alone. Everything's going to be all right if you try this, and this, and don't beat up on yourself.
That's the good thing; God ran me through all this; I can talk the talk 'cause I have walked the walk. I've been there. The good news is, it doesn't matter what you're doing, you can be forgiven if you repent. If you're serious about it and really want forgiveness, instead of just saying "forget it," and "that's it." I mean, you've got to try.
Supporting International Cooperating Ministries
Narrator: T. Graham has seen lives changed by the power of God and the words of that simple song that became his prayer. He and his wife Sheila have gone on to do work that benefits the International Cooperating Ministries, an organization that builds churches in communities all over the world. He's recently recorded a gospel album with several country and gospel music greats. Proceeds of the record, entitled, "Forever Changed," go to this church building ministry.
Graham: Marty Raybon, who is a Godly guy, great singer and was the lead singer, and still does some shows with a band called Shenandoah. Really good guy; Christian guy, sings great. He cut this album, and there was this old song called "Working on a Building."
It's been around since probably the 40s. Been cut a million times. Marty Raybon cut it and then this guy Mark Harmon had an idea; "man let's call up a couple of guys and make it a quartet." So, we called up Trace Adkins to sing bass and Jimmy Fortune; was in Statler Brothers for years. Christian guy, great voice, sings up high.
They got him and they got me, and Marty's voice was already on there.
They put a time lapse video on it, of some native people. I don't know if they were in Haiti, or where they were, and it's a time lapse of them building this little-bitty church, which is all we do. Four walls and a roof mainly; where people come in out of the weather and have a service. We don't build fancy churches.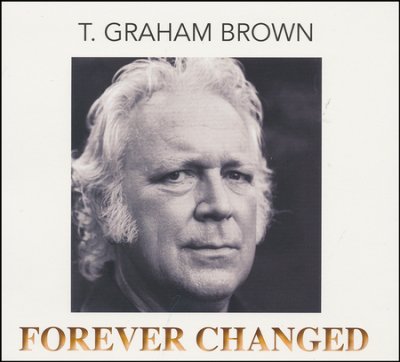 So, Mark said, "man, you know we ought to do a record that benefits ICM." I said, "hey, I'm in." Mark said, "you know, Vince Gill would sound good on this," and I've known Vince Gill since '85, I guess. I knew that Vince would say yes, 'cause he says yes to everything, he never turns anybody down. He's always there to raise money. He's one of these guys, you know, you've heard of these guys that are too good to be true; well, Vince is true.
"Man, The Oak Ridge Boys would sound good;" call them up and bam, they were there. No one was like "let us think about it." That's the one thing. None of this was "hey, let us think about it." Jason Crabb, one of the greatest gospel singers ever, we got the Oaks to come in, we got Jason to come in.
Then I called Leon Russell, my rock n' roll hall of fame buddy that I sang on some of his records 30 years back. Such a sweet guy. God rest his soul.
Anyway, so we did all this, and it turned out really cool. I never really could put my finger on the Holy Spirit, but during that album I could; it was everywhere. This is ordained by God, this whole project, I think. It's like, "man, this is too weird. Everything's falling in place perfectly." We didn't have any plan, any idea. We weren't trying to go out; we were just trying to make a neat little record.
We didn't know where we were going to sell it. So then bam; Sony out of New York came in the form of Sony Red; this big distribution arm of Sony, and they took over the manufacturing, the marketing, the distribution. Cracker Barrel put in their stores, which is huge; and then we got a Grammy nomination on it. We weren't shooting for that; that wasn't even on my radar. Actually, none of that stuff was on our radar; we figured this was going to be a little homemade deal, and I know that we send money to International Cooperating Ministries. It was great.
Man, I'm happier now than I've ever been in my life.
Sheila and I are happy. It's just strong. It's amazing; and we've been married since 1980. Man, she put up with me for a long time. I've asked her "why?" and she said "I just knew you were going come around. I just knew you had something to do."
Narrator: To find out more about T. Graham Brown and the Forever Changed album, please visit TGrahamBrown.com.
---
Narrator: Next time on the Jesus Calling podcast, we visit with another country music legend; Collin Raye. Collin was one of the true country hit makers in the 90's. He's had 24 top ten records, 16 #1 hits, and was nominated as "male vocalist of the year" 10 times. Collin shares the heartbreak of losing his 10-year old granddaughter and how he had to trust God through the pain.
Collin Raye: Haley was born, we thought, healthy birth; was great. It was no problems and to make a long story short, she had a neurological disorder and no one could ever diagnose it. It never got a diagnosis. Boy, we tried, we took her everywhere. When she got to about six, it really started spiraling down. So we started having to face the fact, this could be fatal. In 2010 she was nine almost 10 years old and she passed away.
Most horrible thing that ever happened to us, you know. You can't survive something like that. You can't. I mean, maybe physically, but you can't emotionally or mentally. But our faith was strong. So even in the midst of that, I knew as did my daughter, we knew that He was in charge of it and He wanted her back.
Narrator: Today's featured passage comes from the September 23rd entry of the Jesus Calling audiobook.
Walk with Me in the freedom of forgiveness. The path we follow together is sometimes steep and slippery. If you carry a burden of guilt on your back, you are more likely to stumble and fall. At your request, I will remove the heavy load from you and bury it at the foot of the cross. When I unburden you, you are undeniably free! Stand up straight and tall in My Presence, so that no one can place more burdens on your back. Look into My Face and feel the warmth of My Love-Light shining upon you. It is this unconditional Love that frees you from both fears and sins. Spend time basking in the Light of My Presence. As you come to know Me more and more intimately, you grow increasingly free.
Narrator: Hear more great stories about the impact Jesus Calling is having all over the world. Be sure to subscribe to the Jesus Calling Podcast on iTunes. We value your reviews and comments so we can reach even more people with the message of Jesus Calling. And if you have your own story to share, we'd love to hear from you. Visit JesusCalling.com to share your story today.