Life's Changes Are Inevitable, God's Love Is Forever: Sister Jean Schmidt and Tara Sun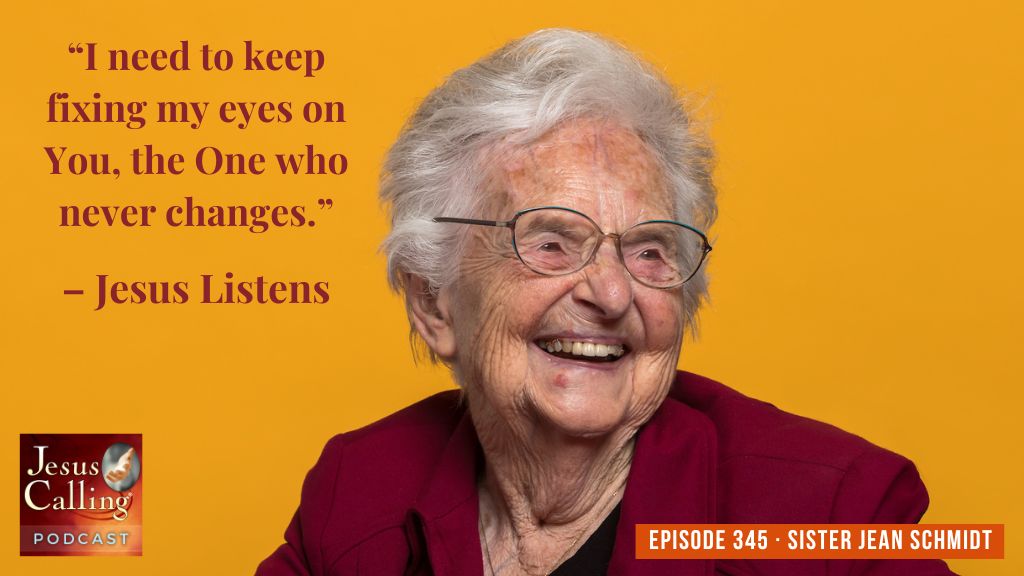 Sister Jean Schmidt: Wake up with purpose. That's what I do in the morning. I wake up, I thank God for bringing me to this day, and then I say, "Please help me to do everything for Your honor and glory."

Life's Changes Are Inevitable, God's Love Is Forever: Sister Jean Schmidt and Tara Sun – Episode #345
Narrator: Welcome to the Jesus Calling Podcast. Change is constant in life. Sometimes the wave of change runs its course over your life slowly, and sometimes change creates a 180-degree turn in a moment's notice. Whatever the circumstances, learning to be adaptable and trusting that God is in the middle with us during those changes is key to us navigating life's turnarounds.
Sister Jean Schmidt was ready to retire from her role as an educator at Loyola University when she was 75 years old. But God had different plans—and Jean was called to stay on in a role to help student athletes keep their grades up. This evolved into a position as team chaplain for the men's basketball team, which led to her renown as the "basketball nun" who accompanied the team on their improbable road to the Final Four. Now at 103 years of age, Sister Jean shares her story and her great purpose in life which is to serve God, be faithful to Him, and to help people, no matter how much that impacts where she thought she would be at this stage in life.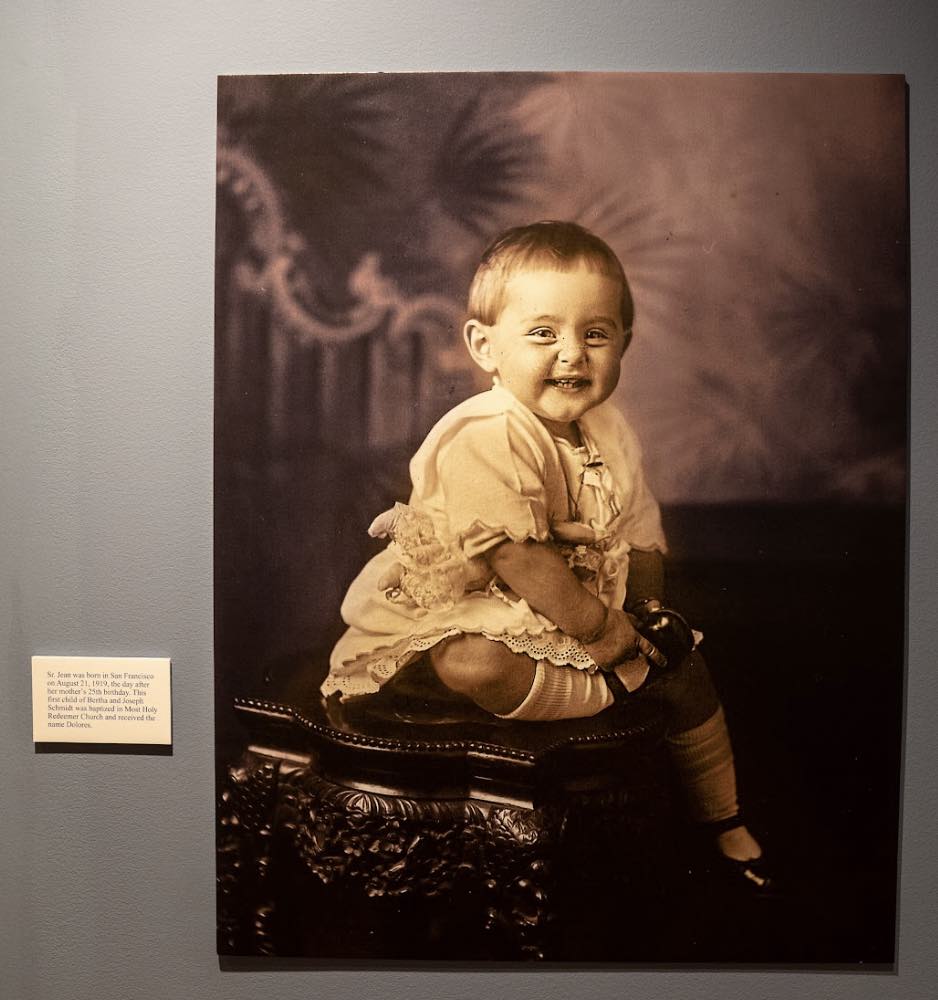 Sister Jean: I lived during the Great Depression. And during the Depression, we knew we had to do without certain things. But sometimes when we go to the store and help our mom carry the groceries home, we'd say to her, "Do you think we could have an ice cream cone today?"
She'd say, "No, I don't think we can. But when we go home, I'll make some snickerdoodles."
That satisfied us. So she always had an answer for something that we wanted to do and we couldn't afford. She never left us without something.
But the adaptability came quite easily, and I think that's what we have to do in life. We need to be adaptable. It makes me "go with the flow," because sometimes I can have great plans. And then adaptability, that's having some kind of a sense of humor that one can adjust to something else, and that's what I plan to do. I got a lot of this from my mother and dad. You know, I never heard them argue. They always trusted us to tell them the truth, and we did. And so all of that and having a sense of humor is part of life. I think one has to enjoy life, and I do. I have a lot of fun.
"Having a sense of humor is part of life. I think one has to enjoy life, and I do. I have a lot of fun." – Sister Jean

Beginning a Career in Education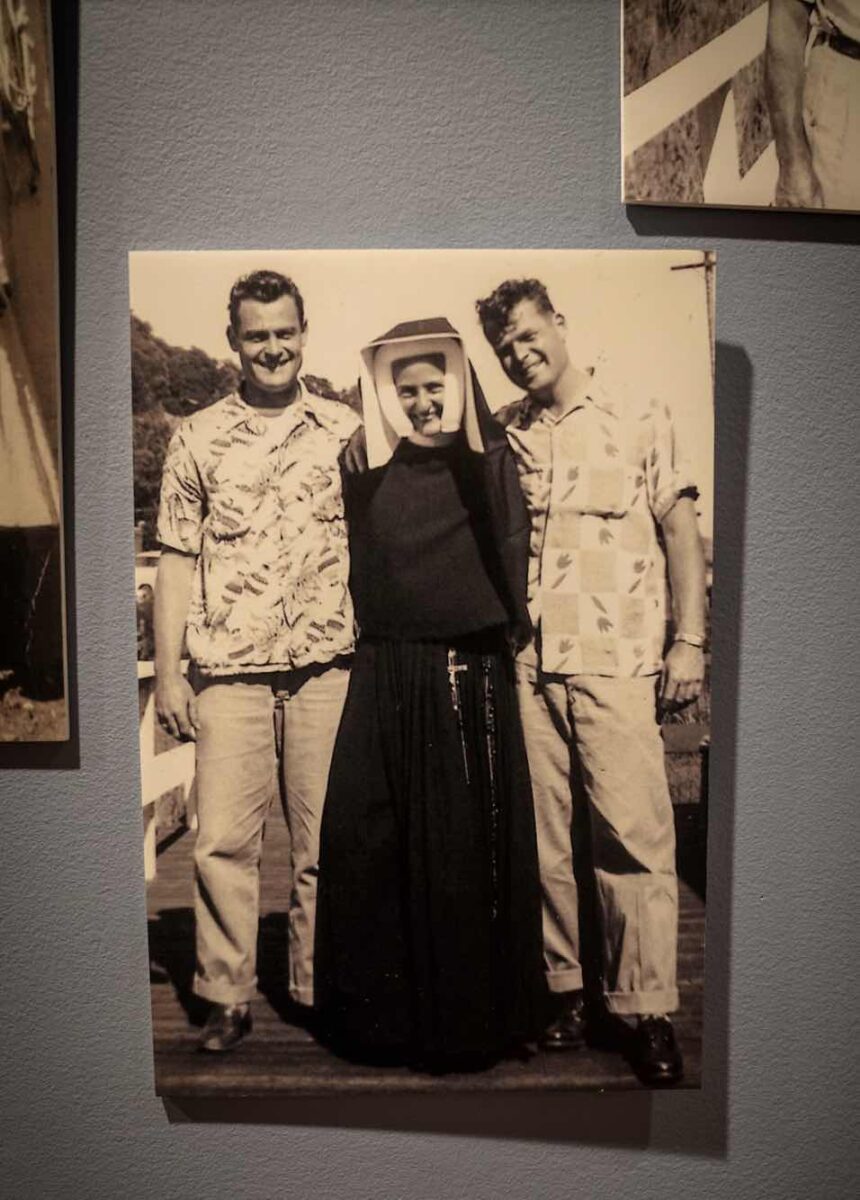 I found myself being a good teacher because of other people and admiring how they taught. And even with the teachers I had in school, I can remember some of the things that they taught. I followed their direction and did the same thing.
So at St. Charles [Borromeo School], I taught wonderful people. I taught [Bob Hope's children] Linda and Tony Hope. The Sinatra children were in class before I got there. Bing Crosby's children were there because we lived very close to the studios. We had so many people who worked in the studios, not only as actors and actresses, but also as personnel who helped to get their name on the production for the different kinds of movies.
Also, while I was at St. Charles in North Hollywood, we were invited by the archdiocese to do an educational program on educational TV. Educational TV was just really coming into its own at that particular time with schools that could afford to have it. USC had a studio, and the day we were supposed to do our program, they had a major breakdown and had to get someone from out of town to fix what had happened.
However, because we couldn't do it in their studio, since I had Linda Hope in my class at that time, I asked the principal if I could call Bob Hope and see if we could use his studio. And so he said yes. The program went fine. We made a reel, took it with us. And the parents went to different TV stores and asked the owners to turn on Channel 26 for them so they could see it, because hardly anybody had a TV at that time.

An Early Interest in Sports
I was interested in sports right away because my mom and dad used to go to Kezar Stadium and go to the football games and tell us all about them.
We thought that Notre Dame was the only team that could win because they were always winning. We said, "The sisters are always praying on Saturdays when they were listening to their game on the radio," and that's why Notre Dame won that all the time.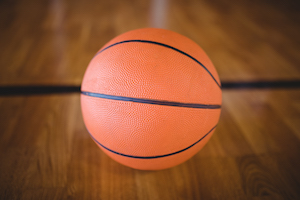 So I became very interested in sports. It wasn't until high school that I was introduced to basketball. I was on what we today would call a "club team." And so basketball in those days was different. Women's court was in three divisions, with two forwards and two guards at each end from each team. And in the middle were two sides and two centers. The centers were tall girls. The sides were little girls. I was always a little girl, so I was a side. We never stepped over a line, was mostly passing the ball. And then we played like that from '33 to '37, and then in '38 NCAA changed the regulations and gave the women half court, thinking they could do that. And of course they were really happy. And when I started coaching basketball, we were in half court, and later on, women got to be on full court. It shows that these women can do many things the young men can do. And I think that's why Title IX has been so important to us. When I think of it, when I was growing up, and in my early days of teaching, there was no connection with sports because boys had most of the attention at that time. But then as things grew, women were getting their place in sports. I would say that I know that Loyola—we're very good about Title IX and all the parts of Title IX because there are so many things. It's for equality of sex and religion and all the wonderful things we keep talking about where we have to respect each other's strengths and each other's weaknesses.
"In my early days of teaching there was no connection [for girls] with sports because boys had most of the attention at that time. But then as things grew and women, were getting their place in sports. It showed that these women can do many things the young men can do." – Sister Jean

The Road to Becoming a Chaplain at Loyola
I was at Mundelein from 1961 to 1991. And when I first went there, I was the driver for the women's sports teams. I had good contact with them and with their coaches, and it was fun. And then Mundelein affiliated with Loyola in 1991. And we, of course, brought with us the women's teams, and they became part of Loyola teams.
In 1994, I partially retired and the president at that time said, "I know what you can do, Sister Jean."
And I said, "What's that?"
He said, "Well, young women and young men need a little help in being motivated to go to classes and so forth. You're not going to be their academic advisor."
And I said, "Well, I'll be just their booster shooter then, and get them to study and check with them to see where their papers are due and see that they are doing fine."
I saw every young man and every young woman on the basketball teams, [and asked] if they needed any assistance. I had chosen the ones I should talk to. And so we met once a week to review everything, and after two years, they didn't need me anymore. They were just on their own.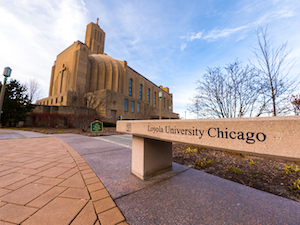 Then they asked me if I would be the chaplain to the men's basketball team. But I sort of, more or less, got to make my own job description. And from the very beginning, I used to meet with the teams, go to some of their practices, pray with them, and just talk to them about how they thought they would play in the game. That was very minimal. But as time went on, I've acquired more responsibility to talk with these young men. I talk with students and they come in sometimes with their own problems, and then I talk to them.
I tell them, "Don't let anybody ever spoil your dream. Do whatever you can to fulfill that dream, and take the steps necessary to do that. If the dream is not for you, you'll find out. And you'll find out that you want to do something differently." It's so that you're not just getting up in the morning and just tumbling out of bed and just kind of sleeping while you're eating your breakfast. You have to have a purpose. You have to have something in life that you set your goals to do. And that makes your life much easier, I think. The team knows they can come and talk to me any time they want to.
"Don't let anybody ever spoil your dream. Do whatever you can to fulfill that dream and take the steps necessary to do that. If the dream is not for you, you'll find out." – Sister Jean

A Basketball Cinderella Story
I've always been interested in March Madness. Nuns always had the brackets, and we followed the brackets just to see who could pick the winning team. Some people got very excited about it, people who never knew basketball before. So it's just fun to see how it actually developed over the course of the years.
The Final Four, 2018—a memorable year for all of us at Loyola. For the city of Chicago, for the country, for the world, because we got messages from all over the world. We got into the Final Four that time. We were very happy. We were so delighted.
And then we won our first game. Oh, that was great.
And then we kept moving. So we went to Atlanta, and we went to San Antonio. In each of those cities, we were treated with such great Southern hospitality. I'll never forget it, too. The people were just so happy to see us. And of course, we were happy to be there. One would think you were walking into a Loyola hotel or a Loyola building with the banners and with the wallpaper that they had put on there and everything. It was so exciting.
But when I woke up after the first night in Dallas, I said to myself, "Look, this is not a dream. This is for real. So I'll get going." And reporters were waiting to talk to me. Having those young men come off the court every time they won one of those games was just so thrilling. There's really nothing better than hugging a nice, sweaty body after you get a nice big W.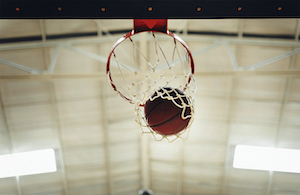 And I remember that when Donte Ingram shot that ball, you knew it was going into the basket. You could almost hear it slice right down into that net. And then the next day, Clayton Custer threw the ball, it was almost like doing it carelessly. But it went in and went out and then really went in.
I said, "Clayton, I didn't think that was going in."
And he said, "I didn't either, Sister Jean, but I had to take the risk."
And so each of those four games that we won were just such a thrill. When we did play Michigan, then, of course, we lost the game. But we were so happy to get where we were, and that was so gratifying. And of course, coming home, we had a police escort, we had hundreds of people waiting for us. We had reporters waiting for us. And reporters were asking not only the players who made those special baskets or played especially well. They asked every team member, and one reporter said, "Sister Jean, your students really know how to talk." And so I passed that word on to faculty because I knew that they should be very proud of the young men they had in their class that day. Every one of them could speak up as well as the other. And I know these young men who were in the Final Four will never forget those games that we had and never forget the hospitality of the people and how well we were treated by everybody.
Now when we go places, people know us. They have a reputation. And so they want to live accordingly. They've been role models for our younger teams, and they live up to that culture. They take one game at a time. They play as a team and they give the ball to whoever can make the basket. That is such a wonderful thing with a team. They just want that ball to go in there. And that's the point count for Loyola.
So I relive all those March Madness hours and the Final Four so many times, not only during the season, but sometimes when I see these young men and they come back and talk, and we just review the whole thing all over again. It's so thrilling to do that.

Dwelling On the Good Things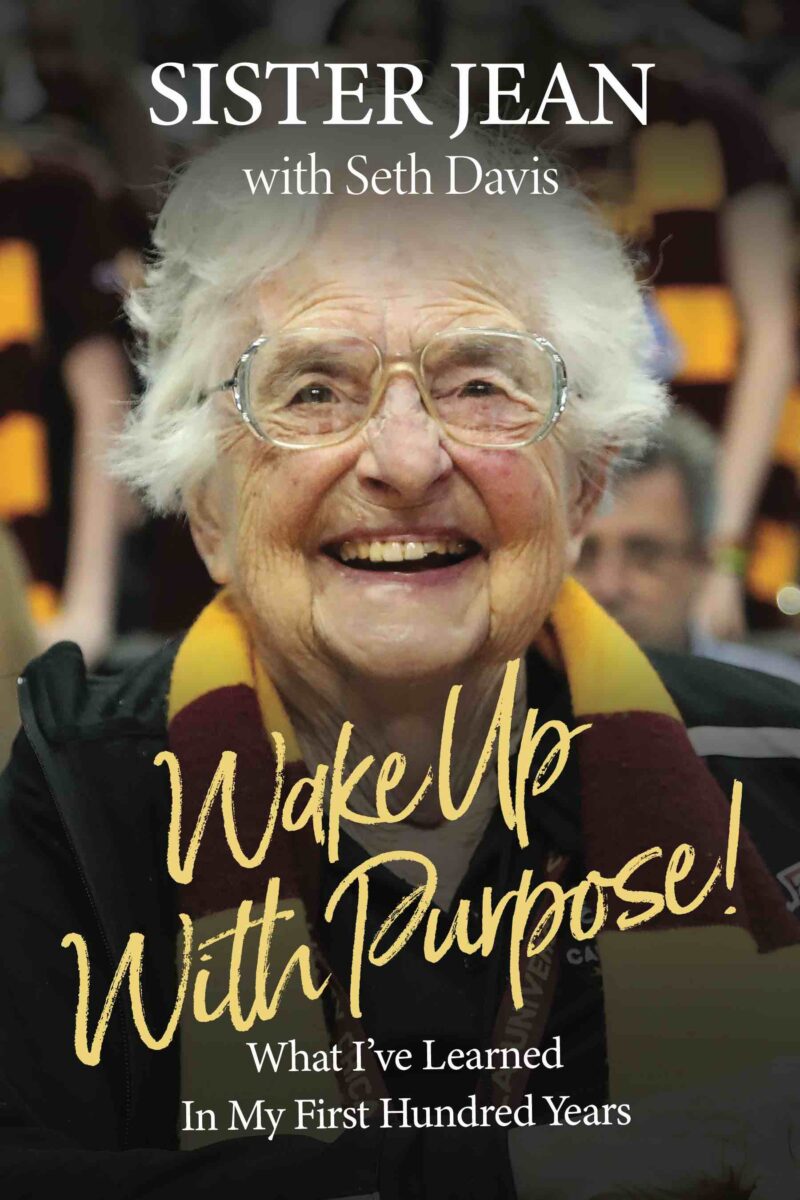 My quiet time with God begins in the morning. I get up at 5:00 and people say, "Why do you get up so early, Sister Jean?" I say, "I'm so busy and I have to start first talking to God, then I can do my other work."
My morning begins with a morning meditation, usually on the Gospel of the day. And I read that from my iPad. Then I do my own private prayers, and my own private prayers include the rosary and special private prayers that I have and special prayers people have asked me to pray for them, prayers for people who have cancer. My list gets bigger and bigger on that, and I ask God to help them every day during the course of the day. I thank God, of course, and I ask Him to help me a lot of times, you know, "Please let me get through this today."
And so my day is pretty full seeing people, talking to people. Then in the evening, of course, I think about the good things as well as the not so good. So it's easier to think of the not so good first and how we could have done it better. And then everybody needs a pat on the back. So then you say to yourself, "No, I really did something here, and I really helped so-and-so here. And I did listen to somebody else." So that's the pat on the back. And when you give yourself a pat on the back, that just becomes peaceful. You wake up in the morning and you're joyful and you say, "God, thank you for another day." And then that continues.
That's my great purpose in life: to serve God and to be faithful to Him, to help people, to do my very best in that, and to know that I enjoyed life. And I continue to do that. I've had a good life so far, 103 years.
"That's my great purpose in life: to serve God and to be faithful to Him, to help people, to do my very best in that, and to know that I enjoyed life. And I continue to do that. I've had a good life so far, 103 years." – Sister Jean
Narrator: You can find Sister Jean's book, Wake Up with Purpose: What I've Learned in My First Hundred Years, at your favorite retailer. Keep an eye out for Sister Jean as you tune into March Madness.
Stay tuned to Tara Sun's story after a brief message.
---
The Jesus Calling App, available on Apple & Android!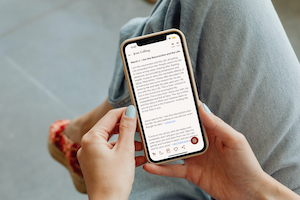 Take God's Presence with you wherever you go, with the Jesus Calling app!
Read a devotion for each day, look up scriptures, purchase Sarah Young products, and keep notes. You can even check out the latest podcast episodes and read the latest blog posts from our incredible guests.
This sleek and easy-to-navigate app is available for purchase on both Apple and Android. Download it today!
---
Narrator: Tara Sun had a plan for her life—med school, marriage, and then ministering to her community. At a very young age, though, Tara's life took a major turn with an unusual medical diagnosis. She had to reframe her entire life as she dealt with her illness. What she discovered at this time became the focus of her writing and the message she wants to share with others.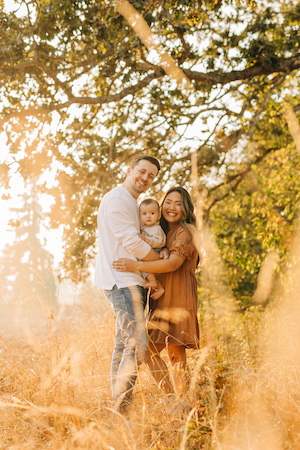 Tara Sun: My name is Tara. My middle name is Sun. My husband and I and our ten-month-old son, we live in Oregon, and we get to live and serve the Lord here in the West Coast. I'm on a mission to help women know, love, and live God's Word and what that means to really know Him, and then how that influences the way we live our faith out.
I was actually adopted when I was really young from South Korea, my brother and I both were. We don't remember that because we were so young, but we were raised here in Oregon, and it's all we've ever known. We were raised in a small farming community. My dad is a third-generation farmer, and so my brother and I grew up working part time at the farm. We always called ourselves "part-time farm kids." But growing up, besides that, I really had this love for writing—which is funny, and it comes full circle now because kind of fast forward, I always thought I wanted to be in sciences and the medical field. That's kind of what I always thought was going to happen. But I loved writing random short stories or even just practicing penmanship and doodling just random things. I would fill up countless notebooks. I saved up my money from working at the farm to buy a little mini Acer laptop, and I would just type away on word documents. And so it's really cool how I used that because looking back, I just didn't think much of it. But now I can see how God used that love for writing. It is really awesome to see it, because I would have not told you this is how things would have played out.
"Now I can see how God used that love for writing. It is really awesome to see it, because [growing up] I would have not told you this is how things would have played out." – Tara Sun

Tara's Diagnosis Brings a Change of Plans
So when I was fourteen, I was diagnosed right before the start of my freshman year of high school with fibromyalgia, which is kind of obscure because usually it is one of those chronic illnesses that happens to women or men in their middle age or even later years of life. But it can happen to younger kids. But out of the blue, after being a picture of health and being what I thought completely in control looked like, I was diagnosed with something that put me in bed for over a year, that made me have to withdraw from high school for a year because I physically could not get out of bed. I had so much pain. It was debilitating. And for a fourteen-year old just being that young in general, but someone just excited about high school and about the next stages of life, it was shocking, to say the least.
Those times of figuring out what the new normal looked like with a diagnosis and with plans just completely not going my way were very hard. And they're really difficult to figure out, like, What is God's will for me, and how am I supposed to navigate this?
There were so many times I dwelled on my circumstances in self-pity, and I even got bitter and frustrated with God because things weren't going my way. This wasn't a part of the plan. Why? Why should a fourteen-year-old have a chronic illness?
"I even got bitter and frustrated with God because things weren't going my way. . . . Why should a fourteen-year-old have a chronic illness?" – Tara Sun
And so what I had to do was really come to the end of myself and look to God's unchanging promises in His Word that told me that I can trust in Him, that He makes my path straight, that if I in all my ways acknowledge Him, He will straighten those paths. He will show me what is next. And I had to cling on to promises from the Old Testament, from the New, just things about His faithfulness, His character, because that's the only thing that remained steady and true in such turbulent, uncertain times.
And even if I didn't believe it—which I know sometimes we are told this, right? To cling to God's Word, to cling to His promises? But we do that and we're like, "But I don't believe it"—we have to, with discipline and with the strength that only God provides, preach that truth over to ourselves, even if we don't believe it. Because rehearsing that over and over, through the power of His Spirit, we will believe it. But we need to lean in, and not give up, and remain connected to the true vine. So that was one of the biggest things that, I believe, helped me in that time of trying to figure out what this new normal looked like.

Writing as a Transformational Act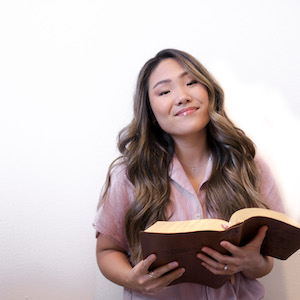 Having goals and dreams and a plan is not a bad thing. It's not a sin at all. That's a really big hope I have for people—that they know their God-given dreams, their desires and any of their plans are not necessarily a bad thing. But what I had done with those dreams and those goals was taking it too far, where I believed that was the only thing that was going to happen, that I had to work my hardest in my own strength to make that happen because there was nothing else for me. What I wanted I was going to get. That's what I believed.
And then when that diagnosis came and the rest of my life started unfolding, I realized I'm not in control—and that's actually okay, because God had something better for me. He just took me completely off of path and completely on a different blueprint than I could have ever come up with on my own. So that's when I had to learn to surrender my story and instead trust where God was leading.
"When that diagnosis came and the rest of my life started unfolding, I realized I'm not in control—and that's actually okay, because God had something better for me." – Tara Sun
Writing was a huge part of that transformation. It didn't happen right away. It came from people telling me, "Tara, you are so young and God has done so much, you should tell people about it."
I sat with that for a while and like, "I don't know what that means." I didn't know the potential that social media or writing had at that point. And it wasn't until my boyfriend at the time—and husband now—told me, "You should start a blog or something."
I'm like, "What's a blog?" Like, I hadn't been in that in that space. I was not aware of that. And so I started a free WordPress site, thinking that my boyfriend and my mom, maybe my grandma would read it. But the Lord really took it somewhere.
It's been really cool to see how He has used my words and my love of words, and like I said earlier, brought it full circle. And through that, looking back on my life, it is such a testimony to God's goodness that now I get to use the words to write a book about a major theme of my life. And if I were to look back and even where I am now, this idea of control and needing to surrender has always been a part of my life. Even before I was diagnosed, even before any of that happened. And it's incredible to see it now come to fruition.

Community Can Support Us Through Chronic Illness
For someone who is going through a chronic illness or if you have someone in your life who is dealing with that, I think one of the best things that I have been encouraged by in my own journey is having people who don't try to fix the problem (I mean, besides health care individuals and people who know what they're talking about). But real true communities that don't try to fix you, but just to sit with you.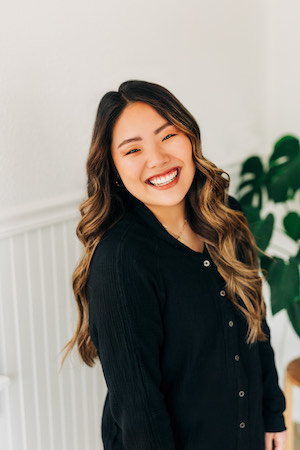 I have had so many people in my life who were well-intended, but they just tried to squelch the reality of my illness and my feelings, and they tried to fix things when a lot of times we need to be heard first. We need to be seen, and we need to be known. Because a lot of times, the chronic illnesses, the weaknesses, the deficiencies that we walk through are very unknown. They feel very ambiguous. And so in that moment, we need friends and community that are willing to sit with us and are willing to let us let out our frustrations and then lead us back to Christ. That has been one of the most helpful things for me. And then also, when you are walking through an illness, a physical deficiency, I need you to know that it is okay. It is not a lack of faith. It is not something on your part. God is still good, even when your circumstances are not. Because it is so easy to wallow in self-pity, it is so easy to start believing that God is not good and that there is no hope at the end of the tunnel. You question why God would even saddle you with this illness and allow this to be a part of your life. And so I just need people with chronic illnesses going through something like this to know that God did not do this to harm you. God will use this just like anything else in your life to make you more like Him.
Your weakness is a beautiful testimony for His strength. Just imagine what God may have you do and the lives He may have you change through sharing your stories of illness and weakness.
"God is still good even when your circumstances are not. . . . [and He] will use this just like anything else in your life to make you more like Him." – Tara Sun

Surrendering to God Can Release Anxiety
Surrender is a day-by-day, lifelong process. As much as I wish I could tell myself or tell everyone listening that this is a one-and-done situation and you're going to absorb God's truth, that is not how it's going to be with a lot of things in the Christian life. So surrender is day by day.
To acknowledge surrender and remember that you're not in control every day is to, number one, admit and recognize your weakness. I know that may not sound like the most encouraging thing in the world to hear, but the truth is that we all have weaknesses, whether that's physical, emotional, spiritual, mental. We all have weaknesses, we all have burdens in this life. And so to first acknowledge that we are in need of something puts us in this humble position to look to God as our sufficiency and not ourselves.
Here's an excerpt from Jesus Listens, January 14th:
Trustworthy Lord,
Help me to trust You and not be afraid. Many things seem out of control, and my routines are not running smoothly. I feel much more secure when the circumstances of my life are more predictable. Please lead me to the rock that is higher than I. Lord, I long to take refuge in the shelter of Your wings—where I am absolutely secure.
When I'm shaken out of my comfortable routines, I need to grip Your hand tightly and look for opportunities to grow. I can accept the challenge of something new—refusing to waste energy bemoaning the loss of my comfort.
In Your sheltering Name, Jesus,
Amen
When we surrender, it is one of the most freeing acts we can do in our mental health. We don't have to strive and hustle and control because God is good enough and loving enough to write better stories. Our brains can rest. Our brains can release that anxiety and then in turn release the physical tension that control and anxiety have on our lives.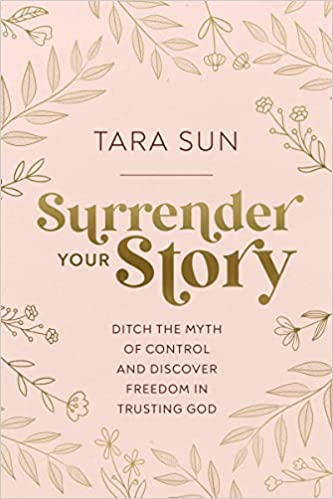 God created whole beings, and when we are abiding by His beautiful words from the Bible, when we are walking in His way, it doesn't just have benefits for our spiritual life, but our physical life and our mental life. And so God wanted us to be free like Matthew 11 said, He wanted us to have lighter burdens and we burden ourselves when we try to grasp control instead of surrender.
"We burden ourselves when we try to grasp control instead of surrender." – Tara Sun
Narrator: To learn more about Tara and to keep up with her recent work, follow her on social media, and check out her new book Surrender Your Story, available March 7th.
If you'd like to hear more stories about learning to surrender, check out our interview with Meg Apperson.
---

Next week: Erica Campbell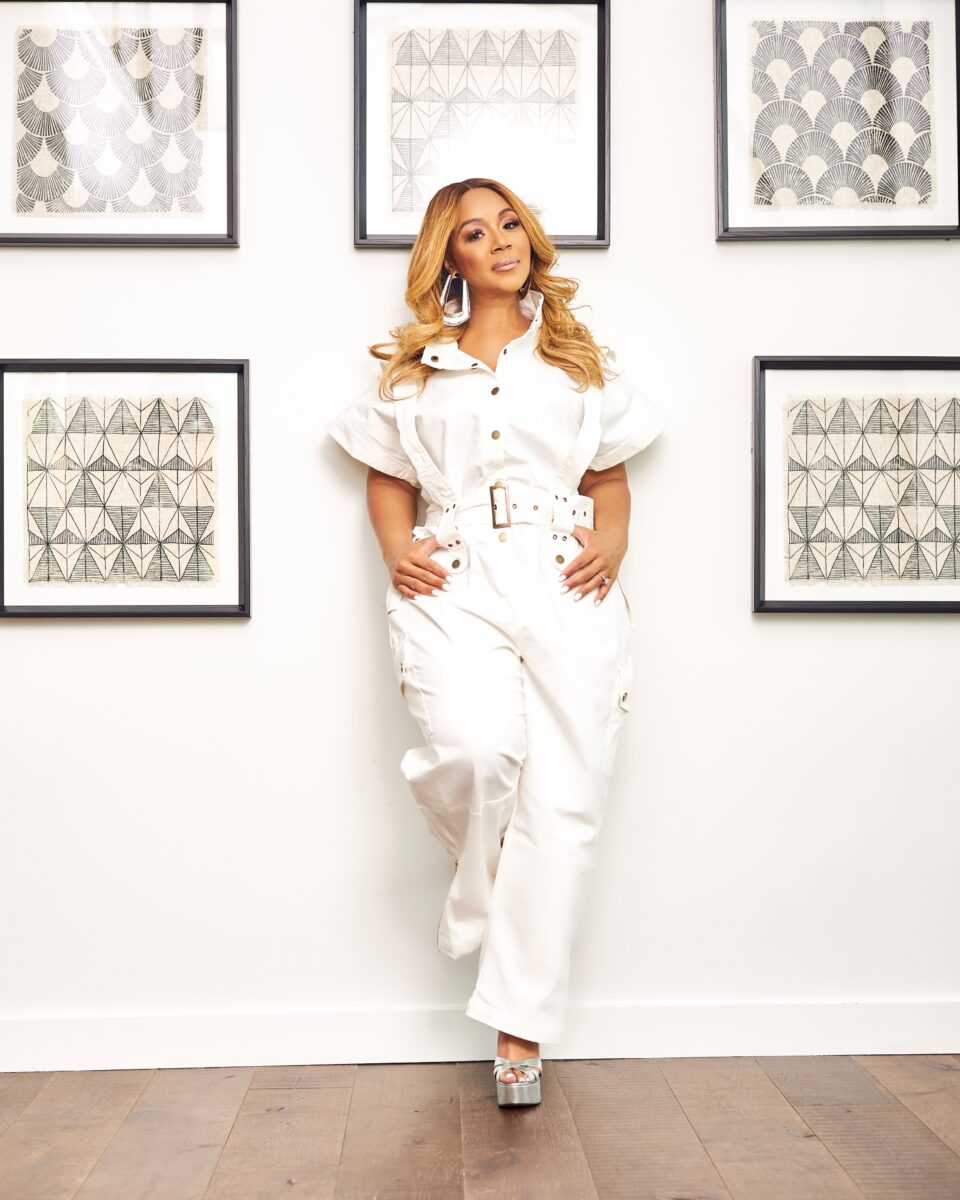 Narrator: Next time on the Jesus Calling Podcast, we'll hear from GRAMMY-award winning artist Erica Campbell, one half of the duo of former group Mary Mary. Erica shares her story of the ups and downs creating a career in the entertainment industry and her hard-won lessons of confidence.
Erica Campbell: I have a different kind of push when it comes to things that God has assigned me to. I have a different kind of drive when it comes to things that God has assigned me to, because I'm always trying to find the lesson or where the enemy is trying to stop me.