God Is in the Details: Tamera Mowry-Housley and Mike Kinney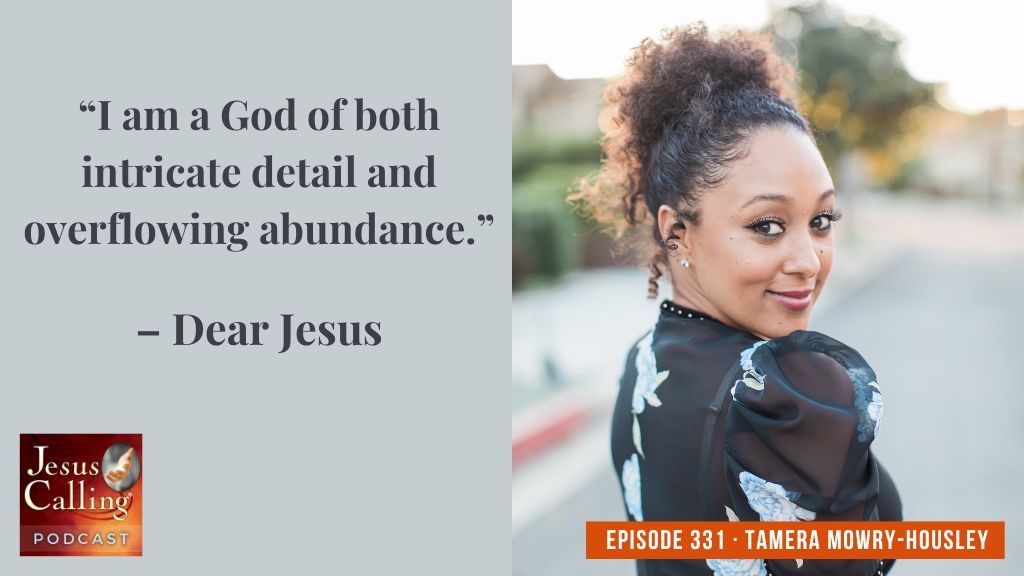 Tamera Mowry-Housley: That is how people relate, when you talk about your personal experiences and you're vulnerable and you're honest about it.

God Is in the Details: Tamera Mowry-Housley and Mike Kinney – Episode #331
Narrator: Welcome to the Jesus Calling Podcast. Ephesians 2:10 says, "For we are God's handiwork, created in Christ Jesus to do good works, which God prepared in advance for us to do." We all long—at some point in life—to have that moment of clarity where we know exactly what we're supposed to do and which way we need to go, and everything feels like it clicks into place. Those "aha!" moments can be hard to come by, but we can rely on God to reveal clues to us about where He wants us to be–and often it's in those little details that we ourselves might not even notice. Taking time to be still, read God's word and watch for those signs that he's working goes a long way to making the most out of the short time we have on earth.
When she was a little girl, Tamera Mowry-Housley knew that she wanted to be—an actress—and with the support of her family, dove in headfirst. But navigating a life in the spotlight at such a young age presented a unique set of difficulties. Mike Kinney was miraculously rescued from a tragic car accident, which led him to consider, Who am I and where do I go from here? After healing from the accident, Mike came to realize that God was organizing the details for him to lead others to see what God has for them, and help them find their own "aha!" moments in life.
Let's begin with Tamera's story.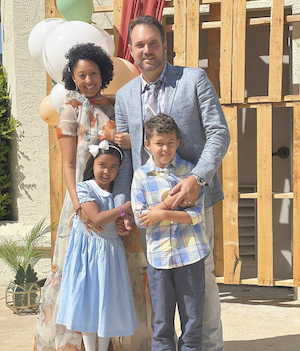 Tamera: My name is Tamera Mowry-Housley, and I am an entertainer.

Tamera's Family Supports Her Faith and Her Dreams
I was very fortunate to have an amazing childhood. We had a very supportive and loving upbringing. My mom and dad were in the Army, so we did travel a lot. And no, we weren't mega-rich. We were Army brats, and we lived on different bases, certain cities, government housing. But my mom and dad, the way they did it, we were very well taken care of. We had wonderful neighborhoods. I grew up in Killeen, Texas; Coppers Cove, Texas; and Mililani, Hawaii, Oahu. For the most part, my life up until I would say eleven, was picture perfect.
We were so, so very blessed whenever we had a need or desire to do something, meaning, "Hey, we want to dance," or, "We want to take gymnastics." "Mommy, I love those little barrettes that the girls have in their hair now." My mom and dad made a way.
And I was so grateful for that, they inspired me to do the exact same thing. It doesn't mean that they weren't working and working hard. They worked long hours. I remember having to get up at 5:30, 6:00 AM to get our hair done and dressed for school. And then they would drop us off at the babysitter, and then we would walk to school—and this was back in the day.
I can remember going to church with my mom every Sunday, like, from the age of five. We went to a church called City of Refuge in Hawaii, and I remember just seeing the joy on my mom's face. She sang in the choir, so we had to also go to the practices. And I remember one day the pastor said, "Do you want to know Jesus Christ, our Lord and Savior, for yourself? Come on up here and accept the Lord, accept Jesus into your heart." I literally felt kind of a gentle pulling to just raise my hand and walk up there, and accept Jesus into my life. I was eight years old
That night, I can still remember—we had bunk beds—in my bunk bed, just talking to God. At eight! Saying, you know, "I want to know You. I want to know why I'm here." And to have those thoughts at such a young age, I mean . . . and they were strong. I just felt this tugging. I think that's the word, instead of pulling, like this tug to just know God more. And I wasn't afraid. I wasn't afraid to talk to Him.
I had a children's Bible, so I used to always read that. And I loved Sunday School, like, I loved it. We had great Sunday school teachers. So I learned about Jesus and God and the Bible at a very young age.
I can remember after school around like 3:00, we would be at home, my mom would pick us up and I don't know if "the stories" were on during the weekends, but I remember one was even on like Saturday or Sunday—Days of our Lives, As the World Turns, all those daytime soap operas I used to love to watch. I can remember at a very young age being like, Wow, their hair is coiffed and their makeup is done just to go to the corner store? or, They're just hanging out in their house and they look like that? This looks like fun.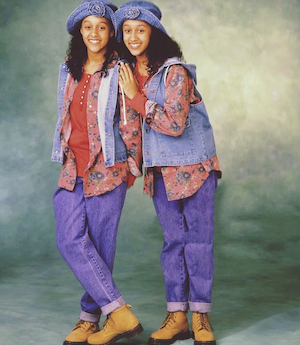 I remember telling my mom that I wanted to do something like that. And right away, being the involved mother she is, she did her research and she realized that there's community plays in Texas—we were in Texas at this time. There's an agent, you could do a little local commercial, and that's what we did. So I started, actually, in a community play. I did it first. My sister was like, "Ooh, I don't know if I want to do this." So I was kind of like the guinea pig. I absolutely loved it. I was nine, and at nine years old, I felt like I found my calling.
I told my mom, I said, "Mom, I want to act. I want to dance. I think I found my place." And that was at nine. Then two years later, we moved to Los Angeles because my mom did more and more research on how to be successful in the entertainment field. And our Texas agent said, "Well, you know, there's a very small market here, but if you want to make it big or want to make it on a larger scale, you would have to move to Los Angeles or New York." And we made a deal with my mom, because she wanted to make sure it was something for us and for her, because she would have to quit her job and become our manager. We went out to Los Angeles for a month. That was the deal. If we booked a commercial within a month, it was for us. And we did. We booked a Chrysler commercial, my sister and I.

Navigating Hollywood and Rejection as a Teenager
Hollywood is on its own little island, I feel, that affects the world. Yes, I auditioned for things in Texas and I did pageants. But for the first time, I experienced true rejection. And when you're eleven, you know, you're thinking, Okay, if I do A, B, C, and D, if I give my all in this audition, I study my lines, I do my best, well, I'm going to get the part. But I learned the hard way that's not how it works. Not only are you auditioning, you're auditioning against thousands and thousands and thousands of people who have been doing this for thousands and thousands . . . Well, it felt like thousands and thousands of years. I was just this fledgling young actress coming in, just bright-eyed, hopeful, and excited and rightfully so. But we learned at a very young age how—I don't want to say how brutal the business can be, but challenging. We went through a lot. You're eleven and dealing with rejection and what that feels like and being doubtful, questioning yourself. Did I make the right decision? But I love what I do, am I good enough? Those questions started to seep in.
Going to school and then to junior high, experiencing your preteen years, which can be challenging in and of itself, but then add trying to break into Hollywood at the same time—a child learns reasoning at eleven years old. So we were in the thick of it. That's when we started learning, like, Okay, why is this happening?
And to be frank, I'm forty-four years old, and I just learned to grasp the process of auditioning and not take it personally. Just being able to control what you can control, which is to make sure you study, make sure you know your motivation, you know your lines, you perfect your craft. You never give up on that. But ultimately, once you send that tape in and you go in and you give it your all, the only thing you're in control of is your performance. Other than that, it's in the hands of the producers, the directors. If it's for you, it's for you. I would say preparation plus opportunity equals success. So as long as you're prepared and you're doing what you need to do, the right opportunity will come along and the right role will come along.

Keeping Your Identity and Faith Intact When It Comes
I'm at the point right now where I don't want what's not for me. I don't. Because what I've learned through experience is there's no peace. It feels like you're always swimming upstream. One can argue that it's not as successful, and that's in every aspect of my life: friendships, relationships, marriage, roles, opportunities. I want what's for me. I'm not trying to be what's not me. Because you lose yourself. Once you lose your identity, you're frazzled. You're confused all the time. And life is short. We only have a certain amount of years, and we don't know our number. I want to live it peacefully and joyfully.
"I'm at the point right now where I don't want what's not for me." Tamera Mowry-Housley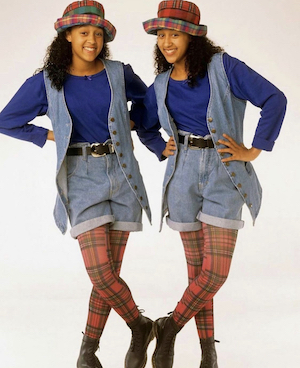 It wasn't until I was sixteen that [my sister Tia and I] got Sister, Sister. And that's when I started to go through the feelings of anxiety, fear, excitement, gratefulness, thanking God for finally achieving my dream. But with your dreams and your goals, it doesn't stop there. You've got to go on to the next lesson.
I used to struggle with the spirit of perfection. I thought that if I was perfect, all the problems would go away. All my insecurities would go away. And later I found out it was actually the more you think like that, the more you're imprisoned, because the Lord loves us without perfection. When you love someone, yes, you want to do right by them. And obviously, I know that the Word of God is a gift to us that gives us the keys to living a joyful—and I say joyful because joy comes no matter what is happening in your life, you know that God is in the midst of it, right? But yeah, at that age, I had to learn that, the pressure of staying on top, being a successful show, then realizing you're canceled, your show's canceled, your dreams are just kind of [gone], and now you have to pick up and move on.
"I used to struggle with the spirit of perfection. I thought that if I was perfect, all the problems would go away. . . . Actually the more you think like that, the more you're imprisoned." – Tamera Mowry-Housley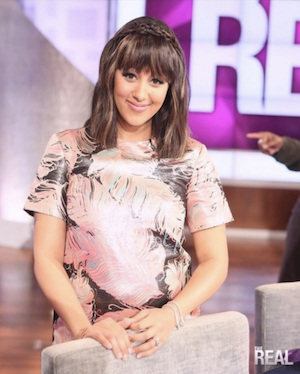 I felt this tugging to share my story because I've learned, being on The Real, the power of one's voice. I've learned that if you keep all of your lessons and your life experiences to yourself, no one is going to learn like I've learned from other people's experiences. I was always self-aware, and there were some situations that I had to go through more than once. But I was aware.
Being a mom—and being a working mom, of course—there's going to be situations in your life where you might not do what you set out to do. But I have discovered that when I make a point to tell myself, "I need to read and pray, I need to read the Word, meditate on the Word, and pray daily," I find myself doing that more than not doing it.
So what I do is I wake up earlier than everyone else, or if my husband or my kids wake up before me, I say, "Mommy just needs some time." Because I've realized that prayer and reading the Word isn't something I want to do. It's something I need to do. It's a necessity to protect my peace, my spirit, and my mind daily. I need to do it. Otherwise, I find myself kind of easily tempted. And what I mean by tempted, I find myself holding this thought longer than I should, whether it's insecurity or anxiety, whatever. I've learned that if I don't feed my soul with the Word of God and talk to God daily, it's easy for me to kind of lose my step.
"I've realized that prayer and reading the Word isn't something I want to do. It's something I need to do." – Tamera Mowry-Housley

God Cares About the Smallest Details of Our Lives
I have realized that God cares about the smallest details in our lives. And I've also learned through heartbreak and death in the family, just life's lessons that God is Jesus. Your relationship with Jesus is the only thing that can kind of get me over the hump. And what I mean by that is with every decision that I make—and yes, Ezekiel 34:11–16 talks about how we all stray. I mean, we're not perfect, but we serve a God who's going to always rescue us. And He's going to be our shepherd. We're the sheep. And I've learned that in my life whenever I feel like I'm struggling, lost, uncertain, I go to the Word. I go to the Word of God. And there I find my answers.
"Whenever I feel like I'm struggling, lost, uncertain, I go to the Word. I go to the Word of God. And there I find my answers." – Tamera Mowry-Housley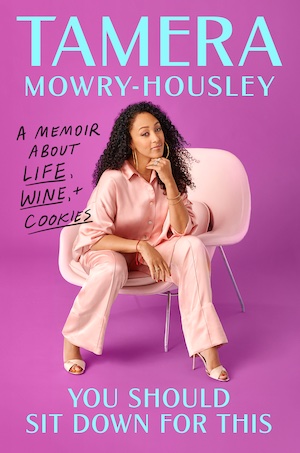 The moment I give it to God, I know that even if I don't understand what's happening, the Lord understands. I've learned to just let go and give it to God and know that He will give me peace, and most importantly—I always say the warmth of His love. Because love heals. It's a balm, no matter what you're going through, whether it's fear, heartbreak, grief—the warmth of God's love, knowing that He loves us and He cares for us despite our circumstances or whatever we're going through, always uplifts me. And then I have learned throughout my life to understand and to learn the difference between God's voice and my voice and the tugging of the Holy Spirit. And the way I can easily decipher the two is that God's Word, God's voice, are never going to be different. Right? God's Word is God's Word. And it's true.
Narrator: To learn more about Tamera and to keep up with her recent work, follow her on social media. And you can find her memoir, You Should Sit Down For This, at your favorite retailer.
Stay tuned to Mike Kinney's story after a brief message.
---
Teach Children to Pray with Jesus Listens for Kids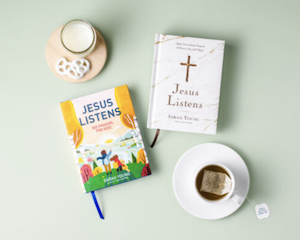 Jesus Listens, the 365-day prayer devotional from Sarah Young, is now available for children!
This book invites your children—and you—into an ongoing conversation with God, growing a meaningful prayer life and a closer relationship with Him.
Kids ages 8 – 12 will learn how to pray honest prayers and know that Jesus is always listening to them. This book will equip parents who want to teach their kids how to pray and talk to God, reassure their children that God is always with them, and help their kids to read Bible verses each day.
Order your copy of Jesus Listens for Kids today.
---
Narrator: When he was just seventeen years old, Mike Kinney and his friend were driving on a country road when Mike's truck hit a pole, trapping him underneath the dashboard. Thanks to the courage of his friend and the compassion of a passerby, Kinney was miraculously saved from the fiery crash. As he recovered, he began to question what he was supposed to be doing in life, and as he began to see God's plan unfold, he was excited to share the details of his journey in the hopes of inspiring others to wait and see what amazing things God might have in store for their lives, too.

The Quest to Fill a Father's Shoes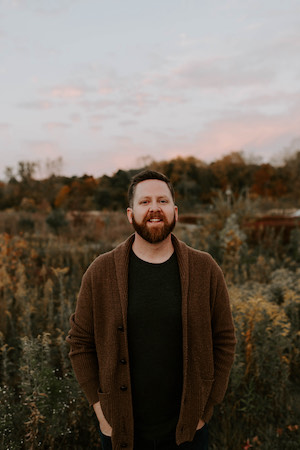 Mike Kinney: I grew up in a Christian home [with] two siblings, my brother John and my sister Rachel.
You know, every boy looks up to their father and wants to have the best relationship in the world with their father. And I was no different. Dad was Super Dad. He was my soccer coach and was involved in everything that he possibly could be. He was also very involved in these different roles at church and being an elder. He also ran a dental practice here on the north side of town, so we were just constantly in touch with different families and people.
I think as a young boy, [I was] just trying to find my place. My dad, because of just his position and how much I respected him and looked up to him, I think I was constantly trying to figure out what my purpose could be and maybe if I could measure up. But I kind of questioned in my mind if I had what it takes to grow up and be like my dad. The way that I really was feeling validated, and I felt like, Man, I can do this, was with singing.
And that's because from a young age, I was given some opportunities. I started leading worship in high school for my church youth group and had seen my youth pastor lead others into the Lord's presence. And I thought, Man, that is something I want to do. It was like the perfect match. It was mixing music with my faith. And I just couldn't imagine anything better than that. And it was real. It was genuine.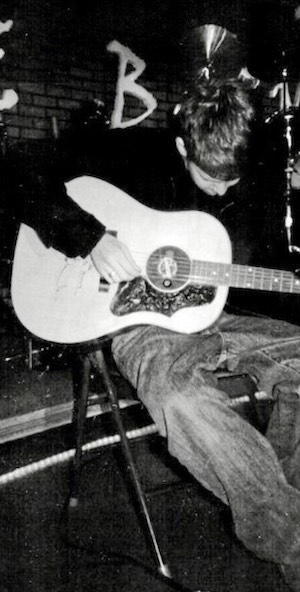 I could see my youth pastor's heart as he led others in worship. And I thought, I want to be just like that. I want to do that. And so I asked him probably my freshman year if I could join the worship team, and I had no idea how to play guitar. I just knew I could sing. And he said, "Well, I'll let you sing for a little while and then we'll try to work you in on the guitar." Then by my junior year, he had turned the whole weekend service over to me to lead. You know, it was 200–300 of my peers each week, and it was really the highlight of my week.
It was kind of like I was on this journey to try to figure out what my purpose, what my calling could be. And I felt like I had really big shoes to fill when it came to looking up to my dad.
"It was kind of like I was on this journey to try to figure out what my purpose, what my calling could be." – Mike Kinney

An Unexpected Accident Changes Everything
It was the second day in my senior year in high school, and I had all these things going for me, I thought, and all these exciting possibilities out in front of me. And then this car accident happens, and it's kind of like everything was going to look different.
I was wedged underneath this dashboard. The guy that pulled me out of this burning truck, his name's Matt Blickendorf. Matt tried to pull on me for five or six minutes and couldn't get me out. And he's calling on the name of Jesus. He's saying, "Jesus, I need You. Help me, help me. I can't do this alone."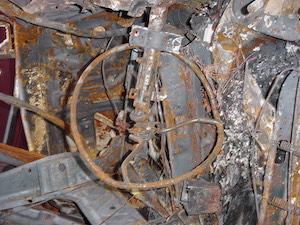 We are on this dark country road, and this guy is driving down the country road. And so Matt leaves me hanging from the truck, runs to the road, and the guy zooms past him, doesn't even stop. And so Matt runs back to the truck. He's still shouting to the Lord, "I need Your help." And this guy had just moved further away from the truck because there were gas cans all over the road. He probably wanted to get away from the truck. It looked pretty bad. So he comes running through these bushes, and they both end up pulling me out.
I woke up in the hospital—and you've got to imagine being in this moment where your life has completely stopped and everything that you dreamed of is just going to go away—at least it seems like you may not walk again.
I burned about 30% of my body, had to recover from this severe brain injury, and didn't know if I'd walk again. Those are things that change your life. And it was like, Well, now, what am I supposed to do? Now who am I and where do I go from here?
The guy that saved my life and pulled me out of this burning truck, his mom was the owner of a Christian bookstore. And so back then, we didn't have the Internet to help get the word out. But she did have email lists and sent out a thing called "Picks for Kinney," and it was trying to encourage people to send guitar picks to the hospital.
Tom Griswald, as part of Bob and Tom, his son went to a local private school and one of the administrators is a family friend. And so she said, "Hey, have you heard about this car accident that just happened recently? We're doing this thing called Picks for Kinney. Would you mind talking about it on air?"
And they did. Guitar picks started coming from all over the nation. And I guess one of the people on Bob and Tom's team also reached out to The Who and their management team, Pete Townshend, and said, "Hey, do you think Pete would be willing to send Mike a guitar pick?"
And he said, "Well, how about I send him a guitar?"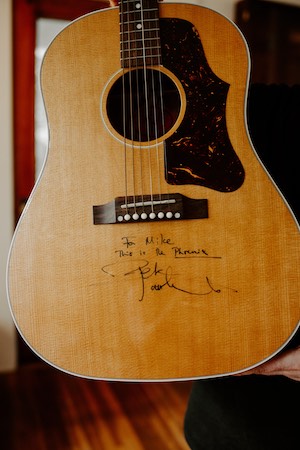 So he sent me this Gibson acoustic guitar and signed the body of it in big letters. I'm looking at it right now. It says "To Mike, this is the phoenix, Pete Townshend."
And of course, the meaning of the phoenix, I understood that and what it meant to rise from the ashes. To me, it meant that I had a second chance and that the Lord would use my story. God's going to use your story, and you're going to be able to share about your faith because of this story and because of what's happened to you, you're going to have a message that you'll be able to share at some point in your journey. And so that's why Pete Townshend, the phoenix guitar, means so much to me.

After a Trauma, A New Direction Unfolds
I had a dream about a year after my car accident, and it was on my birthday that I had this dream. I woke up at one in the morning and knew I had dreamt something that I had never seen before or heard of before.
Well, around the time of the car accident, maybe a year or two prior, you were seeing a lot of people start to use this thing called a shortcut capo, which hit strings numbers two, three, and four. There's six strings on a guitar. So if you're not a musician, think of how complicated it might be to try to play a chord with three, four, or five fingers and memorize those shapes and remember them. Well, with the shortcut capo, you could play one or two finger chord positions and really sound like a pro.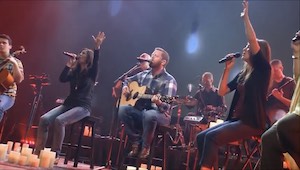 And the reason it's so significant to me is that the one I dreamed about was very similar to a full capo, only it would allow you to push down like a push pin above each of the six strings; you could individually select which strings on that particular fret that you wanted to push down. And what I figured out was it opened up all kinds of new possibilities that couldn't have been possible before. And if you put a capo behind it, now there's like tens and thousands of possibilities of this and basically makes a guitar like a piano because you have different octaves to work with. So now there's new overtones and things that, again, just weren't possible before. You know, looking back now, it's a little clear to see, but it was because of my need that this dream happened, I believe.
The lead guitarist in our band who knows every instrument, knows the guitar like the back of his hand, understands everything that has to do with theory, he said, "You know, why don't you just learn how to play it without the capos?" Well, see, I play my music by ear. There's musicians out there that can read sheet music. And I tried as a kid, I took piano lessons, but it just was never my strong suit. But I can hear music, and I know when I play a note that doesn't sound right. And I know when I play something that Oh, that feels right.
You know, the accident had messed with some areas of my brain that could affect motor skills. And they didn't know if I'd be able to play music again because the area of my brain that was impacted by the accident should have affected my ability to play music. There was this need, and I feel like the Lord gave me this dream. It was a gift that He gave me and it became a symbol of hope over the next, you know, eighteen plus years.
"The accident messed with areas of my brain that could affect motor skills, and they didn't know if I'd be able to play music again . . . . I feel like the Lord gave me this dream, and it became a symbol of hope over the next eighteen years." – Mike Kinney
And you know what's really cool is Pete Townshend's birthday is May 19th. I thought that was special over the years because my birthday is May 20th, his is May 19th. So I have the dream May 19th, going into May 20th. So at like one in the morning on May 20th. Call me crazy, but I always felt like the Lord could somehow use this to get the story back to Pete Townshend somehow, someway, you know, because Pete Townshend's a celebrity that apparently everybody knows. But I didn't know anything about him. And, you know, God loves him, too. And he has a story, too. And the Lord wants him to know that God loves him. God uses all of us. And that's been part of the anthem of my story is that you're never too broken to be used by God.
"That's been part of the anthem of my story is that you're never too broken to be used by God." – Mike Kinney

Emerging from Brokenness, Stronger in Places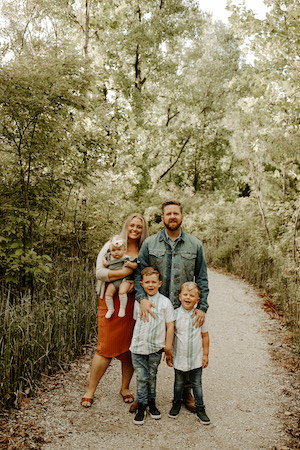 We are all broken in some way or we've experienced hard times or we've gone through trauma, and everybody can relate with that. And so to know that Jesus is with us in those moments is something that everyone hopes for and they want to believe. I think that when they hear my story, it helps them maybe change their perspective or take a second look at those traumatic events that took place in their life and just ask God where He was and where He is now.
He's continued to show me His presence and He's continued to put people in my life that have helped me find healing from trauma. And I've had to kind of keep my eyes open and look for those moments. But as I looked back, it was so clear that He's been at work in my life.
And, you know, it was the moment that I shared my story with a men's retreat at my church a few years ago that I gave a talk that was called "Designed for God's Purpose." I think God has a sense of humor because it was on that weekend and sharing my talk that I had another dream that was kind of completely different from the capo dream, but it was a dream of me with Matt in the field the night of the accident, and Matt had one hand on me and the other hand lifted to the sky, and I was kneeling down next to him. And it was like the Lord said, "Mike, this is why you're here. This is your purpose, to go help people, share your story, share your faith with people that are lost and are hurting and broken and need to know that I'm with them."
Jesus Listens, July 31st:
My Savior-God,
My soul clings to You; Your right hand upholds me. I know that You use difficult times to strengthen me spiritually. Just as gold is refined by fire, so my faith is refined by trials—to prove that it is genuine. As I cling to You in the midst of adversity, my faith grows stronger and I find comfort in You. When I endure trials in dependence on You, I gain confidence that I can cope with future hardships. More and more, I'm able to trust that You will always help me in my time of need.
Your hand is not only powerful but righteous. I love the assurance You give me in Your Word: "Do not fear, for I am with you; do not be dismayed, for I am your God. I will strengthen you and help you; I will uphold you with My righteous right hand."
In Your powerful Name, Jesus,
Amen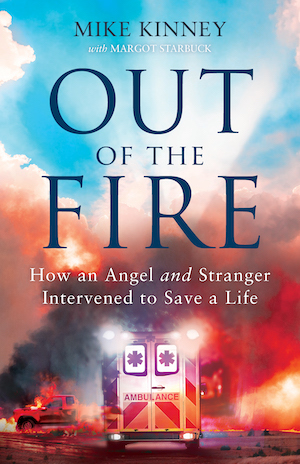 Narrator: To learn more about Mike Kinney and his story, check out his book Out of the Fire: How an Angel and a Stranger Intervened to Save a Life.
If you'd like to hear more stories about purpose during times of uncertainty, check out our interview with Inky Johnson.
---
Next Week: Andy Dooley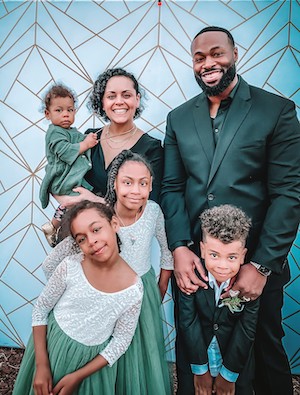 Narrator: Next time on the Jesus Calling Podcast, we'll hear from fitness professional and pastor Andy Dooley, who shares how he found his unique path through the world, and how he and his family are prioritizing their relationships with God—both together and on their own. 
Andy Dooley: What I'm praying for right now is just continued direction and guidance, to keep my vision clear so that I know what my "no" is and what my "yeses" are and to continually be able to provide for my family.