A Father's Wedding Gift Blesses His Daughter, Family and Friends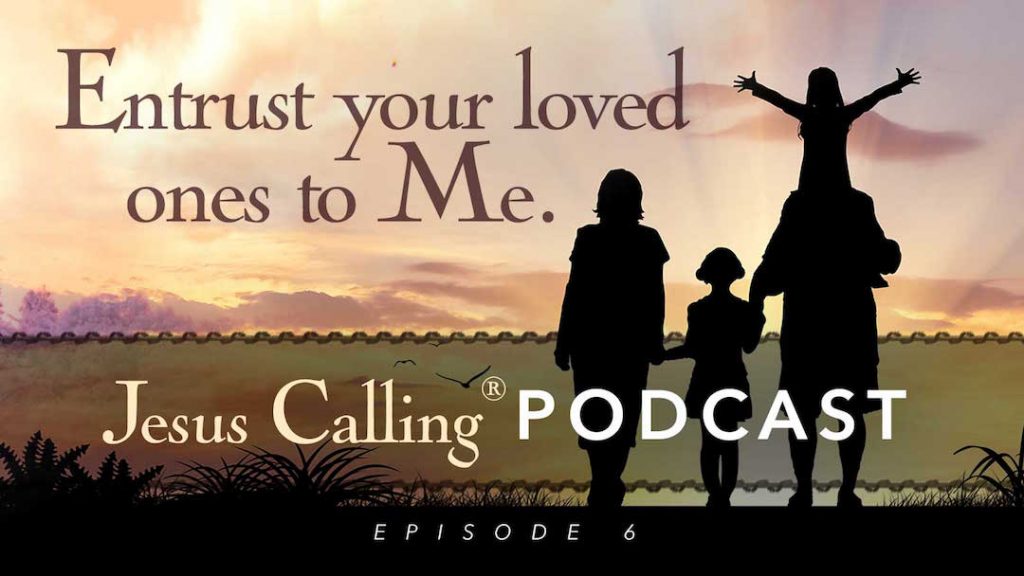 Mike Huether, the Mayor of Sioux Falls, South Dakota shares the walk of faith that led him to public service and the touching story of how he honored his only daughter with a very special wedding gift.
Podcast Transcription:
Mike Huether: I'm Mike Huether and I'm the proud mayor of Sioux Falls South Dakota.
Narrator: Mike Huether has devoted his life to public service. His efforts to improve conditions for the citizens of Sioux Falls, South Dakota have made him a popular mayor.  Faith and family are important elements of of this Mayor's life.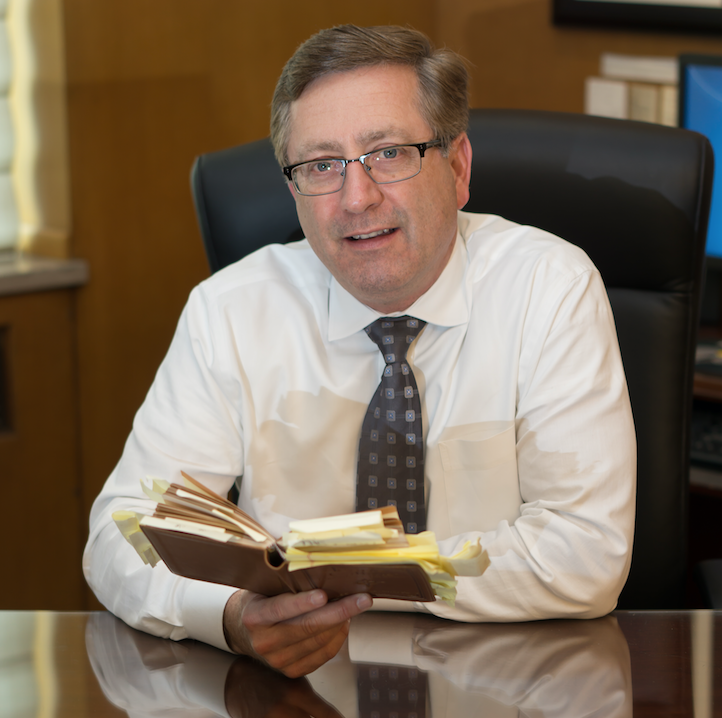 Mike's Story
Mike: Whenever I do something, I want to try to do it as uniquely as possible. And Try to make it impactful. I do that, my bride does it, my daughter does it, if you're gonna do something, try to go the extra mile with it.
I am a guy who, I do like to control things, I like to influence things, I like to manage things.  But what I've learned as I've grown and matured, and gotten some grey hair, and again, gotten more crust on my body is that as much that I want to control this life, you find out that ultimately you're not in control.
Narrator: On today's Experience Jesus Calling podcast, we hear the story of a man who lives out his faith daily as a public servant; but also as a husband and a father.
Mike: It's a unique story, my folks were divorced when I was in the fifth grade. I'm the oldest of 4 kids. My mom, you know, very influential part of my life.
My Dad struggled with alcoholism, so his support to the family was limited at best; so you know, here we had this Mom and four kids, and we struggled in all kinds of ways.
I was struggling – why me, why my family? You know, why don't we have any money?  Why do people look at me and my family differently?  And so yeah, it was a challenging time for me…
…But, you know, I think it ultimately made me stronger too.
It was in the sixth grade, I entered this speech contest …and you know, here I was, I had a helmet head for a haircut, I had red velvet sewed on the end of my jeans so they'd last longer.  My grandma sewed my underwear and my socks. I had bad buck teeth and not a lot of confidence at the time, but I entered this speech contest, and ultimately, with the help of my mom, you know, preparing for it, guess who won the speech contest.  It was me. It really was a turning point in my life you know what if I can do this, you know maybe I can do some other things, and from there, I went on to really kinda tackle some leadership things.  I was the president of my junior class at Yankton High School, president of my senior class.  I was elected Vice President of South Dakota State University as a young sophomore, and then went on to do some, a bunch of leadership things in corporate America, in non-profits, and life, and so yeah, it really was the beginning, that simple little speech contest.
…and that was one of the things that really got my blood going when it came to leadership and public service.
Once you get even just a wee dose of confidence, then I think you can tackle these opportunities in life, you can overcome these issues in life, you can dream bigger…
Because I think that faith, it gives you the dose of confidence that you need in life.
The day I was elected the president of South Dakota State University, you know, thinking I'm this big man on campus, my girlfriend broke up with me.  You know, so you look at that as a real negative, but then on the other hand, that summer when I went back home to Yankton I met my bride Cindy. You know we dated for 5 years and we've been married for 30. So, for 35 years I've been with what I consider the most beautiful woman inside, and my gosh you gotta see her, cause she's beautiful on the outside too. We've been through so much, including this sixth grade dream that I've had to be a public servant.
Ultimately, all these things that God is providing, they make you better, they make you stronger, they make you more resilient.
Where to Serve
I was asked to go to Europe with Citibank, and actually, Cindy my bride, and Kylie my daughter there were in Europe with me at the time. And we were, it was one night, Cindy and I, were laying in bed in a hotel overlooking Kensington Palace, there in London and we had to figure out what country in Europe we were going to go to to work for CitiCorp. We were sitting there talking about it and we decided the country we wanted to live in was South Dakota.
I had this public service gig dream that I had, I knew that I wanted to be with family and the good people of this area, and after… months of negotiation, they did offer me an opportunity to come back to Sioux Falls, SD, but at the same time I was being courted by another entity, and at the last minute I took a counter offer from a gentleman or from a company and ended up going down a different career path.
I worked there for 10 years and ultimately I went to my boss and the owner of the company and told them both that I was serious. But knowing that yeah, there was a ton of risk involved, but again it was a dream that I had, and I wanted to be successful.
And so Yes, was I nervous? Did I know there was some risk?  Yeah, but I was very, very methodical and reasoned in my approach too.  I was serious about this. And you can certainly do your part in terms of taking what God provides you to try to make good decisions, and to try to plan accordingly and to try to set steps along the way to kinda prepare you, And that's what I did. And ultimately resigned from my executive vice president role at the 10th largest credit card firm in America and I quit full time to try to run and serve the people of Sioux Falls as their mayor.
Jesus Calling
All these things that I want to do that are on my magic list, I have found that there's gotta be part of it you have to give up and you have to put in God's hands, and you can enjoy it more, and that's what I've tried to do. That's kinda where Jesus Calling has come in, it's just been one of the tools in my toolbox that's helped me realize that.
I was invited to go and meet with another very, very influential person in our town. We were both, you know, here we are, these high profile leaders within the community, and as we got to talking like brothers, like old friends, even though we weren't old friends, we just kinda started started to break down the barriers that you have as guys, and we really started to just kind of confide in each other.
So we started to talk, he said some things, I said some things and it was just a wonderful, wonderful meeting. And all the sudden, Jeff said, you know Mike, I am gonna tell you something though that helps me and one of the things he told me about was Jesus Calling and the daily passages within it. So he's telling me about it, and all of the sudden he reaches down under his desk, and he hands me a Jesus Calling book, my Jesus Calling book. And he said, "Mayor," he goes, "I want you to have this – and I hope it's as powerful to you as it's been to me."
You need to see my book some day, because even though it's not that old I've only been using it since May 1 of 2013, it looks, it looks worn, I've got yellow sticky notes, I've got highlighting, I've got these funny notes, like "BOOM," I've got "Mike slow down," I've got all these stars or smiley faces, I've got "fantastic!!" with two exclamation points, I've got "the best one" I've got "Kylie and David" I've got all these things that are written all over it, and again, I just found it very very powerful for me and now I've tried to share it with others too.
Narrator: Mike Huether learned what it meant to truly "let go" of his daughter as she moved into a new season of her life, and passed on a special legacy to those closest to his family.
A Father Letting Go
Mike: If you go into the August 23rd passage within Jesus Calling, it starts off in this way, it says;
"Entrust your loved ones to me, release them into my protective care, they are much safer with me than in your clinging hands."
And that's how it starts off. Then if you go down to the next paragraph, it says
"when you release loved ones to me, you are free to cling to my hand, as you entrust others into my care, I am free to shower blessings upon them.  My presence will go with them wherever they go and I will give them rest."
Then it goes on.  I got to thinking, and going, you know, here I am, this is my only daughter, I love her dearly, she's been my boy, she's been my girl, she's been everything to me, but yet I do have to really kinda release her from my care, not only release her to David, her husband to be, but you know, I had to truly release her into God's hands. And I got to thinking wow, this is really powerful. And I thought, you know what, I'm gonna try something here, I'm gonna do something here…
I kinda had my role as a Dad and the advice I was given, was show up, shut up and pay up. That was kind of my role. But Kylie, she said Dad, she goes, you know, you do have the opportunity to engage the guests and give a speech. That was the part that I was, you know, specifically given, so again I wanted to take it seriously, and so thinking through it, and trying to figure out what I should do and what I should say and what would be kind of a unique gift. And I thought, you know what, I'm gonna try to get everybody a Jesus Calling book as a gift for the wedding.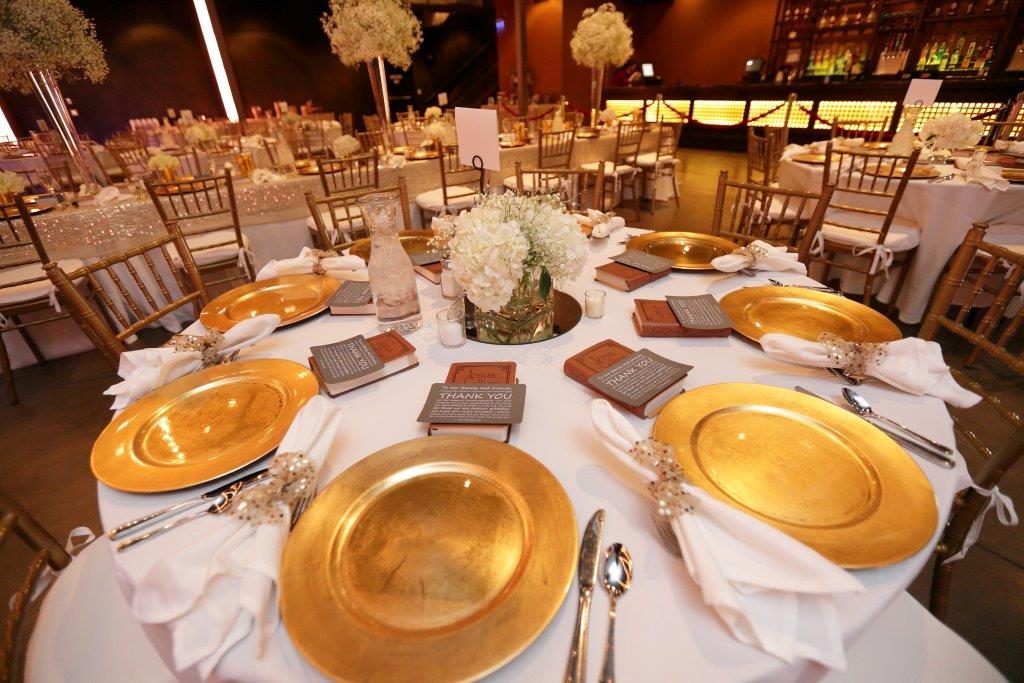 Not only did I give all the guests a copy of Jesus Calling, I also talked about it as part of my speech. I brought back that August 23rd passage and tried to explain it to the audience in terms of you know how this journey happened and how they're now part of it, and yeah, Jesus Calling was part of it.
It definitely made an impact, and it was unique and it was special, and I think it created a pretty cool memory.
Narrator: As Mayor Huether continues to serve his community, embrace a new reality for his family and celebrate becoming a grandfather, he seeks perspective daily from Jesus Calling and takes joy in sharing the wisdom he's found with others.
Mike: It brings faith to your life in a very, very simplistic but impactful way.
And I think that's something that people are looking for. They want it to real, they want it to be understandable, and they want it to be impactful. I think that's what the Jesus Calling book does. I think that it does. I mean, you can read the daily passage in a minute, you can understand it and you can relate to it, then you can choose to pray on it more, or think about it more, but it does impact you regardless whenever you read it.
---
Narrator: Next time on the Experience Jesus Calling podcast, we speak with author and speaker Sherri Gragg as she relates her experience facing her oldest daughter's imminent graduation from high school and her journey away from home to start college.
…
Narrator: Our excerpt from Jesus Calling for this show comes from the August 23rd entry:
"ENTRUST YOUR LOVED ONES TO ME; release them into My protective care. They are much safer with Me than in your clinging hands. If you let a loved one become an idol in your heart, you endanger that loved one–as well as yourself. Remember the extreme measures I took with Abraham and Isaac. I took Isaac to the very point of death to free Abraham from son-worship. Both Abraham and Isaac suffered terribly because of the father's undisciplined emotions. I detest idolatry, even in the form of paternal love.

When you release loved ones to Me, you are free to cling to My hand. As you entrust others into My care, I am free to shower blessings on them. My Presence will go with them wherever they go, and I will give them rest. This same Presence stays with you, as you relax and place your trust in Me. Watch to see what I will do."
Do you have an experience with Jesus Calling that has had an impact on your life?  We'd love to hear from you.  Visit JesusCalling.com and share your story with us.