Choosing Christ Through Doubt & Fear: Bear Grylls & Rhonda Vincent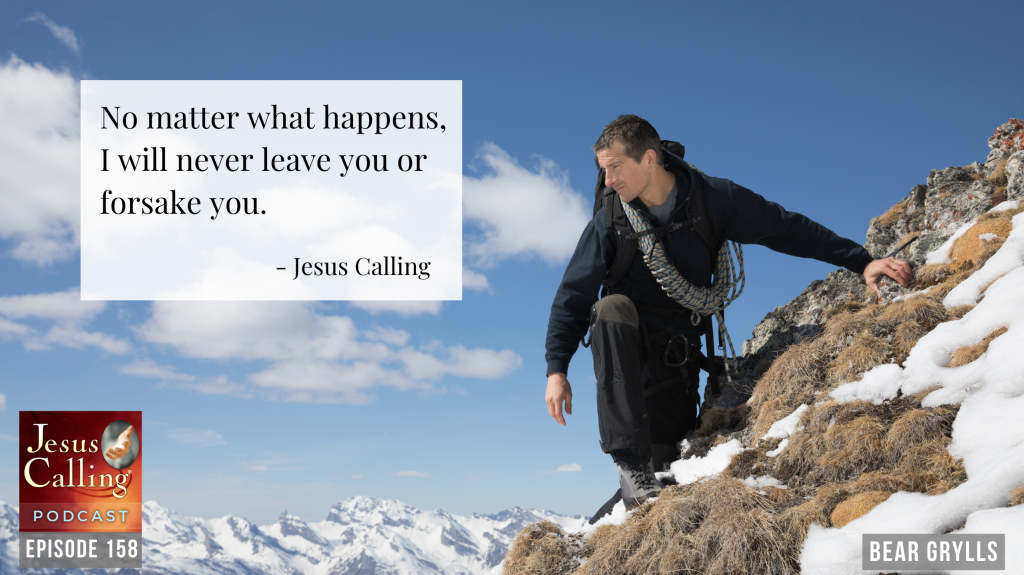 Bear Grylls: I've learned with fear, don't run from it. And again, the message of Christ was always about, "I'm there in the difficult times. In your pain, I'm there."
I try and remember that. Despite the doubts and the fears, I try and hold on to that. And that's the journey of life.

Choosing Christ Through Doubt & Fear: Bear Grylls & Rhonda Vincent – Episode #158
Narrator: Welcome to the Jesus Calling Podcast. Our guest for this episode reflect on the circumstances of their lives that have challenged their faith, and how, after many years and many journeys, they continue to choose to follow Christ: adventurer Bear Grylls and bluegrass musician Rhonda Vincent.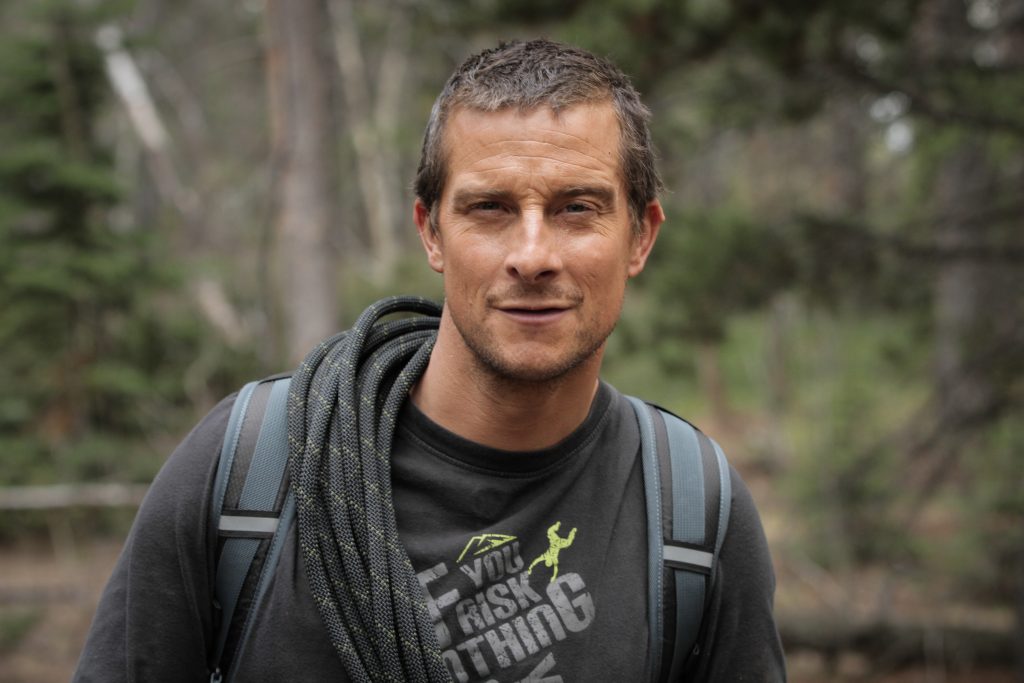 First up, we've watched Bear Grylls as he's made his way up mountains, explored underwater, and foraged through jungles on his TV show Man vs. Wild. Bear loves spending time in the world God created, but today we learn a little about the faith that gives him Soul Fuel, which happens to be the title of his latest book. Bear shares how Jesus' love and grace give him strength for the road ahead, and why he wants to help his three boys with their own spiritual journeys.
Bear Grylls: I'm Bear Grylls, former soldier, Everest climber, host of Man vs. Wild and Running Wild, father, husband. And I guess, yeah, an adventurer.

Finding God in Relationships
I started off my life with a really simple faith that was bombproof. I knew there was this presence around me that was good. And I think life has tried to beat that out of me, in a way.
I think the journey has been trying to strip the religion side of it out, you know, [like] the words and kind of the rules; and the customs and all of this, and actually say we're on a journey of life. We're real and raw, and broken, and a mess most of the time. But the great message of grace is that through all of that, somehow despite ourselves, despite our fallenness, we're actually still held, and we're still forgiven. And this universe of presence and the message of Christ [says] that, "I love you despite all of your stuff."
"But the great message of grace is that through all of that, somehow despite ourselves, despite our fallenness, we're actually still held, and we're still forgiven." – Bear Grylls
If I ever sense the presence of God, it's actually in relationships, in the touch of one of my children's hand on my head when I'm nervous before going away, and they want to just put a hand on my shoulder. You know, those points of connection.
"If I ever sense the presence of God, it's actually in relationships," – Bear Grylls

Kindling Our Spirit Through Soul Fuel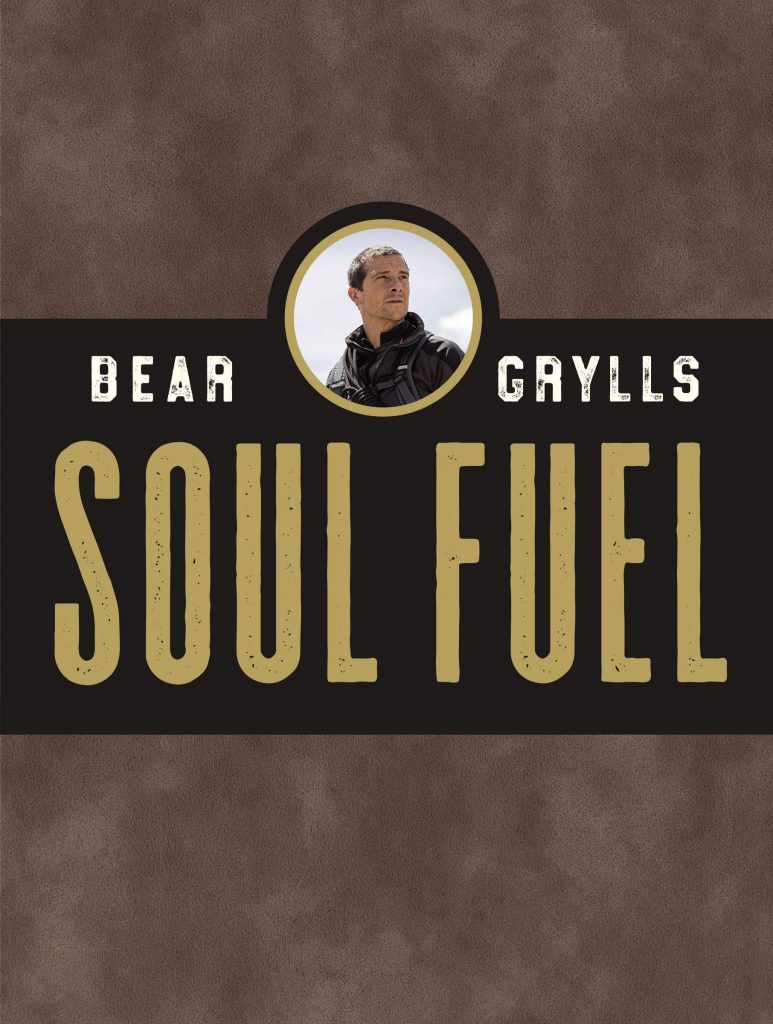 I kind of never meant Soul Fuel to be published. It was sort of written as something I wanted to do for our three boys, for them to be able to have in their life besides the bed that they [could] read quickly at the start of the day and it [would] help them.
I said, "I'm going to write this over a year, one a day, and I'm going to collect 365 great short bits that can help your day." And so I literally started at the start of the year, and obviously, a lot of those days were up a mountain, or in a jungle, or on an airplane, or battling through some desert, you know.
So wherever I was, I'd write it on the iPhone. And at the end of the year, [I said to myself], "Actually, this is kind of . . . this is hopefully going to be good."
"The journey of faith can be sort of a difficult one to navigate." – Bear Grylls
You know, look at the great heroes of the Bible. It always is a battle after battle after battle. Life is hard, and we all face storms, and there are no guarantees. It's not like faith suddenly makes everything okay.
But all I know from experience [is] in the hard times, I look back on where I've lost people close to me, or we've had things go really wrong up mountains, [and] somehow I look back and I feel there was a presence often there.
And that's all I want Soul Fuel to be, is a daily thing for people to be able to say, "Listen, today's probably going to be hard for you, if you're like any other human being. But this hopefully will help you [to get] through it and to know He's beside you."

Trusting in God's Grace and Love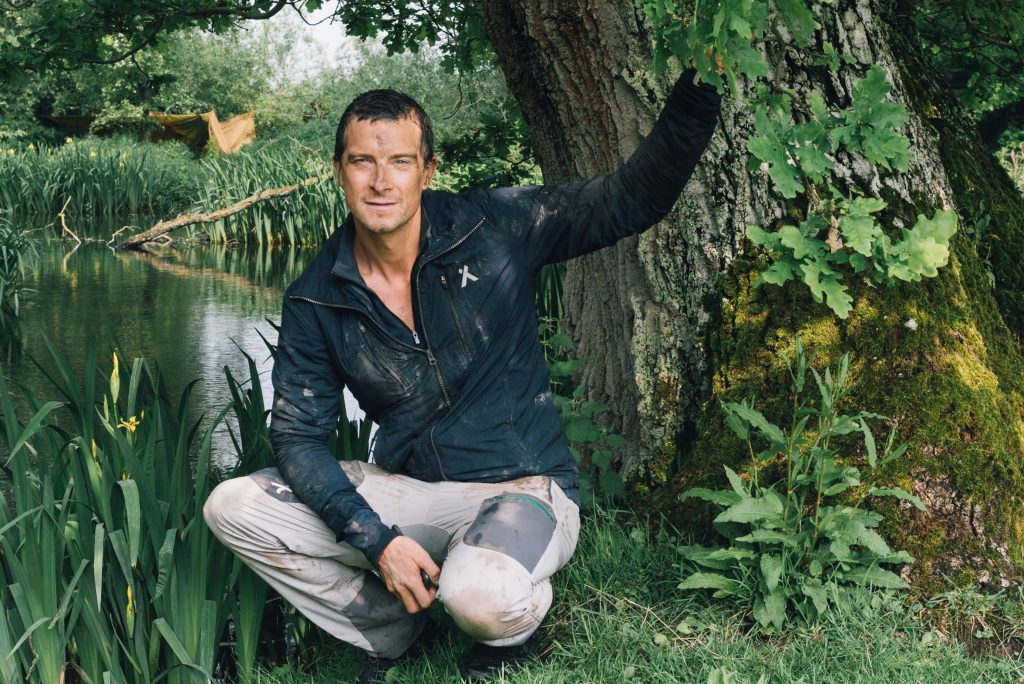 I do think the outdoors is a healing place because it's natural, and it doesn't ask anything of you, and it's unjudging. And that's why I think Running Wild has been so empowering for so many guests is that its space and time, and you sit 'round the fire and [we go] go deep, and I like that. So it's no surprise to hear the outdoors, and fresh air, and exertion, and effort, and risk, and fear walking through those things is empowering for people.
At the same time, I'm not going to sit here and say that, you know, I climb a mountain and I feel the presence of God—because the truth is it's not always like that.
I'm not going to say, "When I was on the top of Everest, it's all clear and it's all okay," because those are . . . the moments you think would be the greatest triumphs have often been in my places of real doubt and struggle.
"The moments you think would be the greatest triumphs have often been in my place of real doubt and struggle." – Bear Grylls
Faith at its heart is to say, "I'll pick you up when you're broken, and I love you, and you're forgiven. Here is home, and here is strength, and here is peace. Let's do this journey of life together."
[In my life], I have many doubts and many struggles, and I question my faith most days. But somehow through the fog of being a human being, I choose to trust in this message of grace and this message of love.
"Somehow through the fog of being a human being, I choose to trust in this message of grace and this message of love." – Bear Grylls
Narrator: You can find Bear's new book Soul Fuel at your favorite book retailer today.

Narrator: Stay tuned for our next interview with bluegrass artist Rhonda Vincent after this brief message.
---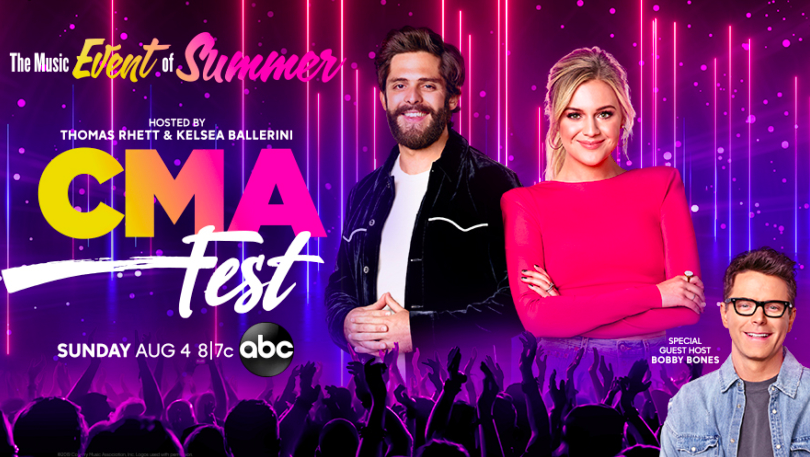 Narrator: CMA Fest is proud to present a three-hour country music special hosted by Thomas Rhett and Kelsea Ballerini, with special guest host Bobby Bones, Sunday, August 4th at 8:00 PM /7:00 PM Central. Four days of superstar performances with country favorites like Carrie Underwood, Tim McGraw, Rascal Flatts, Blake Shelton and many more—you won't want to miss these superstar performances jam packed into a 3-hour television event! Check it out on Sunday, August 4th at 8/7 Central on ABC. For more information, visit CMAFest.com.
---
---
Narrator: From the time she was little, Rhonda Vincent had a few constants in her life: family, music, and faith. Today, the talented bluegrass singer, songwriter, and musician tells us about growing up in her very musical family, some of the blessings and miracles God's given her along the way, and how His love has shaped her through it all.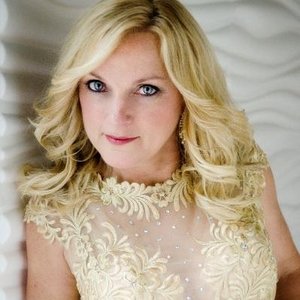 Rhonda Vincent: I'm Rhonda Vincent. I have the blessing of singing and playing the music I love: bluegrass music, country, and gospel music and traveling all over the world.
I come from a very tiny town: Greentop, Missouri. Growing up, I think the population was 350. I think we're up to 450 now.
Greentop, you might say, where is Greentop, Missouri? It's at the very top of Missouri in the heart of America. There isn't any Interstate or mall within at least a hundred miles of there. And Kirksville, where I live now, that was the city where they had a prototype for the Super Walmart that was opened 24 hours because they figured if they could make it in Kirksville, Missouri, it would work anywhere.

Carrying on Six Generations of Music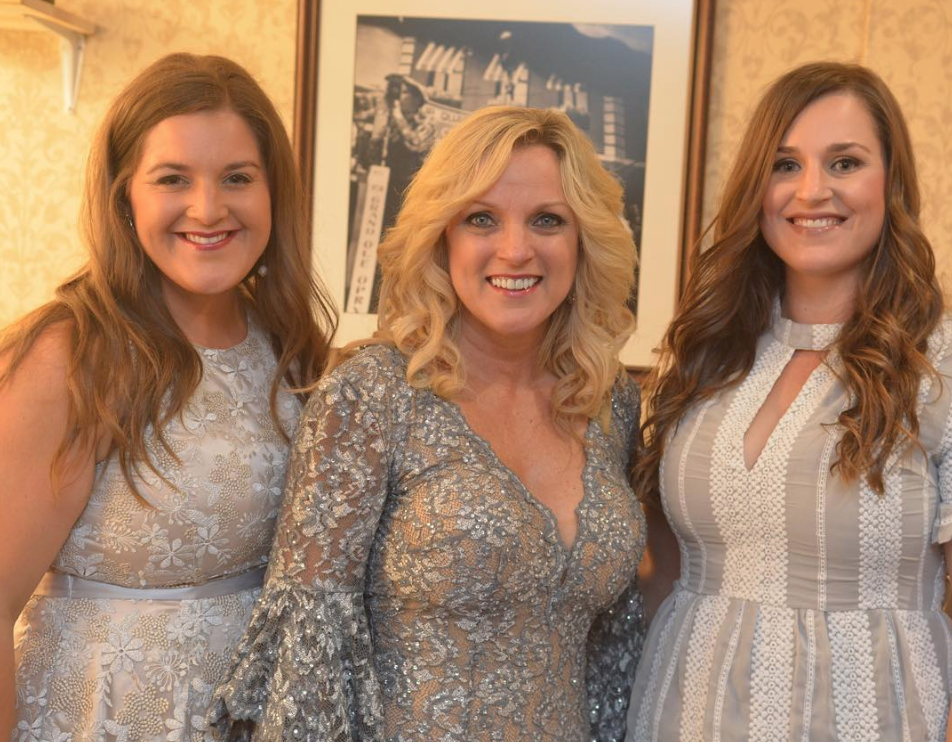 Music is traced back five generations in the Vincent family.
I started singing when I was three, [and] the first documentation [of my singing] is when I was five years old. Even now, my daughter's carrying on the tradition. So there's a sixth-generation now.
On my sixth birthday, my dad got me a snare drum, a stand, and a set of brushes. And I became the drummer for The Sally Mountain Show, which was made up of my Grandpa Bill, and Uncle Pearl, Aunt Catherine, cousins Joe and Ricky, Mom and Dad. There was Boyd Halford, and Phil Baker, and Al White, and Jack Heron. Our first album cover has all of those people on there. [from] 1967, and I got to sing two songs on that.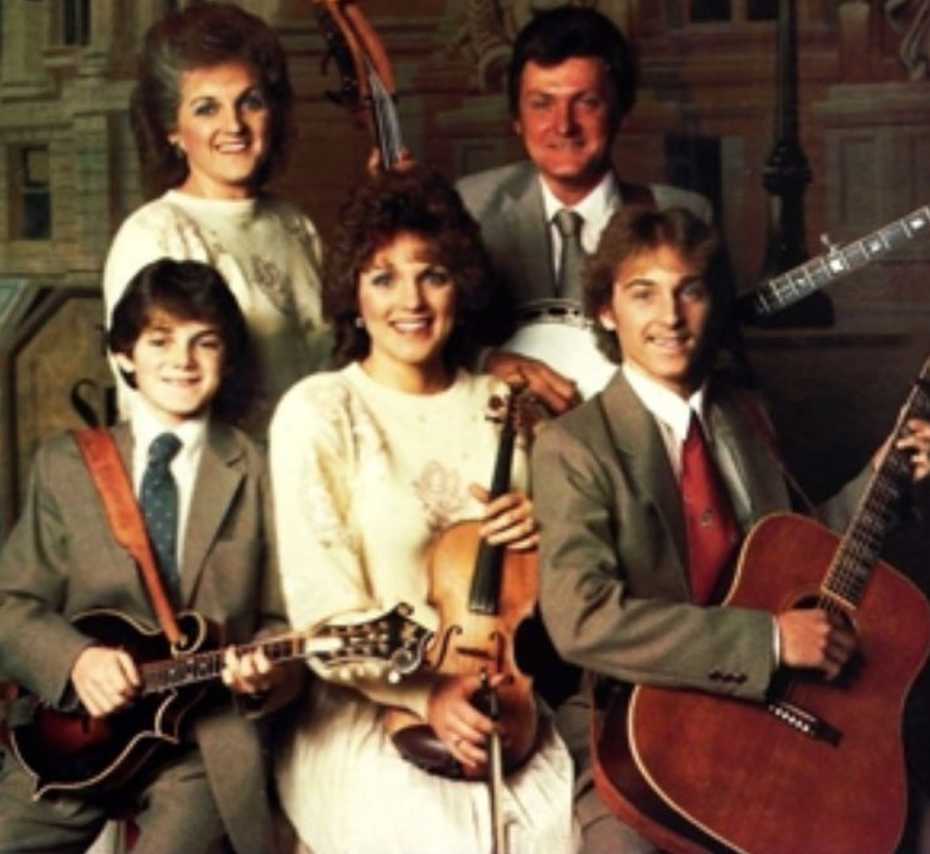 At my grandparents' house, which was just one house away, there was a music party every night. And people say, "Oh, you're exaggerating." No. They loved music so much that friends came over every night. It's a way of life. It's something we've always done.
So it was just a constant life of music, you know, whether it was after school, just Dad and I, or Grandpa and I, or a music party every night. [I had a] very concentrated life of music.
Now that I look back on it, the reason [my dad] had this love for the music was when I was two, my father had a car wreck, broke his neck, [and he wasn't] expected to live. They let him actually lay in the hospital—they didn't even clean him up for a week—he laid in glass from the wreck. They basically laid him there because he was 1964.
They took a piece out of his hip, fused his neck together. We saw an X-Ray [of his neck] one time, and it looked like—I mean, to the day he died, two places on his neck looked like they had just taken a bread wrapper tie [and twisted it, and] that was holding his neck together.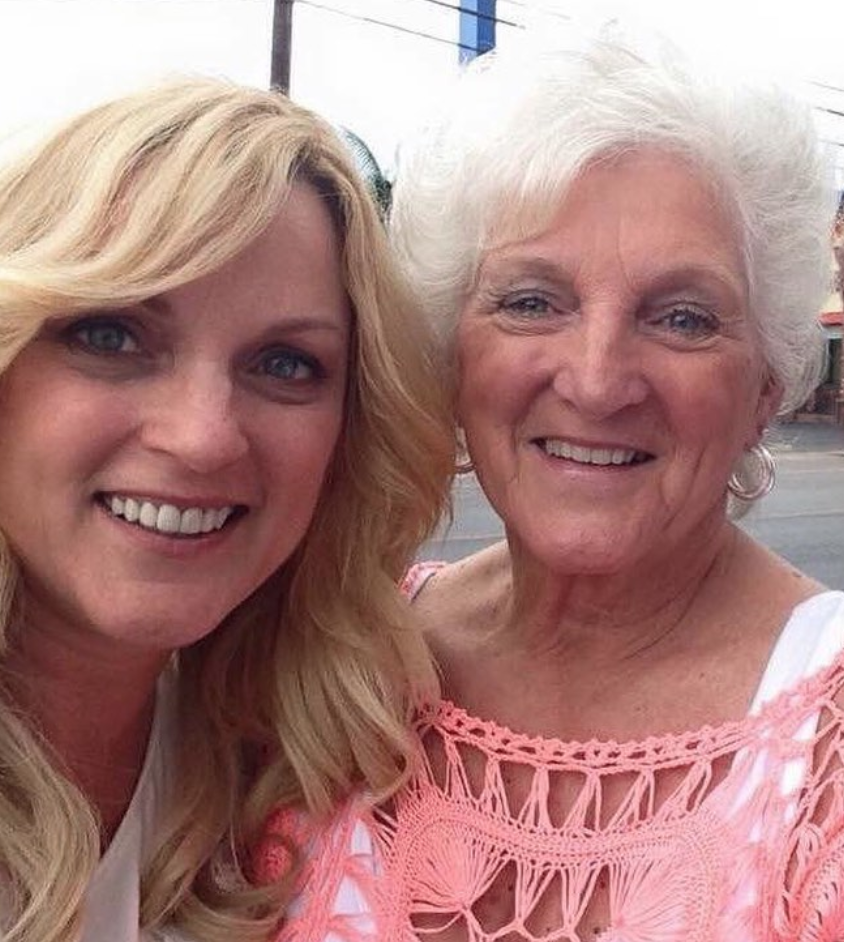 He said, "Lord if you'll just give me one good leg, I'll drag the other one." And that's exactly what happened. He ended up walking with a cane. He would drag his right leg, and [the toe of his shoe] was always completely worn out.
But you know, his faith is what brought him through that. He couldn't run after us, so he kept us within arm's length. That's why I think he picked me up from school [and was around to play], have dinner, [to watch us when] friends came over. He always knew where we were, and he couldn't run after us. So I think that's when music became even more of a larger focus for him.

Recognizing God's Blessings and Miracles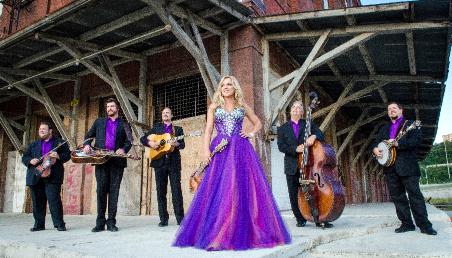 We were always in church. We lived a block away from the church.
I got a Perfect [Attendance] Pin from being in Sunday School the first six years of my life. And from that time on, we only went to church in the night. But we always attended church on Sunday night. We always sang a special.
My great-grandmother Ethel Souter, she always had her Bible. It was marked up and it was frayed because she read her Bible every day. So when you come in and you see that, it was a wonderful influence keeping you on the right path, but also teaching you.
"I have seen so many blessings and miracles that God has given us." – Rhonda Vincent
For example, in 2005 I had a life-threatening illness. We were on tour and every hospital I would go to . . . when they don't know you, they think you're just trying to get pain pills or something. I was in a tremendous amount of pain.
I went from Denver to Nashville, to Ohio, all through five different hospitals. And I finally said, "Take me home."
I had E.coli, which had destroyed seven inches of my large intestine that had to be removed by surgery. God brought me through all of that. I sincerely thought I was gonna die. The pain was so intense on that last trip home. We were several many hours away from home, and I had already resorted to the fact that I was probably going to die. The pain was unbearable.
Not only did God bring me through that, but when I got out of the hospital in Kirksville, Missouri, Dolly Parton was standing in my living room. And she said, "I had to come and make sure you were okay myself." I mean, she's such a special lady, and that's just another one of the incredible blessings, that we've been blessed with opportunity . . .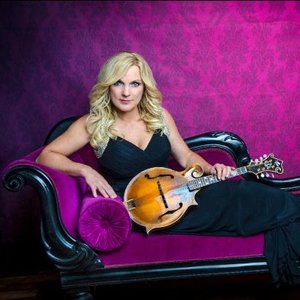 I could not even dream. I would never think, number one, that I would get to meet Dolly Parton, let alone to come home from the hospital and there she is. I mean, I was just moved to tears that she would take the time to travel 500+ miles from Nashville to Kirksville, Missouri.
She even went by the Greentop, Missouri, sign and got a picture. We were driving up to see my dad because he didn't make it down there. And we go to Greentop, and she goes, "Pull the car over! Pull the car over!" And she got outright by the Greentop sign, held her hand up, and took a picture.
And as they're driving by, people are calling around saying, "I think I just saw Dolly in Greentop, Missouri!"
And people are going, "No way. Dolly wouldn't be here. She wouldn't be in Greentop, Missouri."
But she actually was there, and she made quite a stir—she made the paper too, by the way, with her picture by the Greentop sign. But she's a special lady and just another way that you see so many miracles in our lives and opportunities.
[You] just always keeping that faith, I guess. You have to seek Him.
Narrator: After someone gave Rhonda a copy of Jesus Calling, she found a new way to seek God in peace and stillness. To encourage others on their walk, she reads the April 20th entry of Jesus Calling.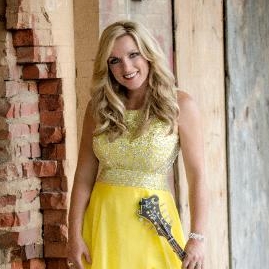 Rhonda Vincent:
Do not be afraid, for I am with you. Hear Me saying, "Peace, be still," to your restless heart. No matter what happens, I will never leave you or forsake you. Let this assurance soak into your mind and heart until you overflow with Joy. Though the earth give way and the mountains fall into the heart of the sea, you need not fear!
The media relentlessly proclaim bad news: for breakfast, lunch, and dinner. A steady diet of their fare will sicken you. Instead of focusing on fickle, ever-changing news broadcasts, tune in to the living Word—the One who is always the same. Let Scripture saturate your mind and heart, and you will walk steadily along the path of LIfe. Even though you don't know what will happen tomorrow, you can be absolutely sure of your ultimate destination. I hold you by your right hand, and afterward I will take you into Glory.
"I am so thankful that I have that faith, and I got to have the Bible as a guide and as a road map of life." – Rhonda Vincent

Music Connects Us All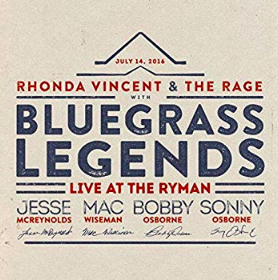 Well we have it's a new project [called] Live at the Ryman with Bluegrass Legends. It was filmed and recorded live at the Ryman Auditorium. I've never done a project like this or to this degree—[there are] just so many elements to this project.
It was with bluegrass legends, people who are dear friends I grew up listening. They are pioneers in bluegrass music, got to have them come and get to share an evening with them at the Ryman, that was special in itself. We decided to film and record it, and it's just everything I had hoped it would be.
Sonny Osborn had not performed with his brother in over 10 years. And he was not an expected guest. So I talked to Bobby—his brother Bobby Osborn, who sang Rocky Top, and so he was scheduled to be there. Jesse McReynolds of Jim and Jesse was scheduled to be there. Those were both Opry stars. [And also] Mac Wiseman.
I got to sing with the Osbourn Brothers. They are the group my family tried to emulate. They are the greatest influence on my music and on my family's music, so to call them friends, it's still . . . I have to pinch myself. It's like, "oh my goodness." Bobby will send me a note and say, "How's my little all-American bluegrass girl?" It's like, "Ahh!" Melts my heart.
So I love the connections that that music brings. That's one of my favorite things about the music business: different genres. I mean, from Alan Jackson—I sang on several of his songs. There was song: "'Where I Come From' there's cornbread and chicken."
"I love the connections that that music brings." – Rhonda Vincent
[So] Alan Jackson, Dolly Parton. Keith Urban sang "The Water Is Wide" on one of my projects. Alison Krauss, she and I grew up together. There's so many. Martina McBride, Faith Hill.
Most recently, we were blessed with a number-one song. It's part of Elton John, Bernie Taupin—it's a collaboration [and] tribute CD commemorating their 50 years of musical collaboration. It's a duet with Dolly.
You just never know where God is going to lead you in that path. Who would think that we would be friends with Bernie Taupin? And then I got a beautiful letter from Elton John, a gold embossed letter from him. Who knew he was a bluegrass fan? He loves bluegrass music and has come to our shows. Usually if he's close by, he'll be at our show, and he's become a dear friend.

An Artist's Influence and Responsibility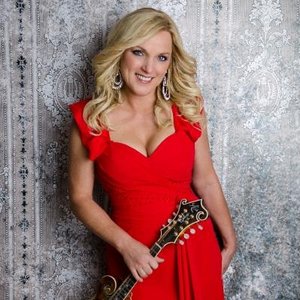 We meet everyone after every show, so it's like an experience. You hear the show, we get to talk to you afterward. Many are friends, and they stay in touch. Now with social media, we stay in touch well beyond the show.
We have a song called "His Promised Land" that I wrote. It's an a cappella gospel song, and so many times, [people will say to me], "We played this at my father's [funeral]."
I'm just a kid from Greentop, Missouri. I'm just out here playing music I like. I did not realize the responsibility . . . [When you're an artist] there becomes a responsibility and expectation to make sure, number one, that you are representing yourself [well. I think], How does God perceive me? Am I perceiving this in a good way? Would He be proud of me for doing this?
"[When you're an artist] there becomes a responsibility and expectation to make sure, number one, that you are representing yourself [well. I think], How does God perceive me? " – Rhonda Vincent
And knowing the songs you're doing are influencing people . . . to have this guy say, "I literally had the gun to my head. And your song came on, and I put the gun down." I mean, that's really powerful to know that. I mean, obviously, I had nothing to do with that. That had to be God interceding in that. Because of that guy? I've known him now for years, and he still stays in touch.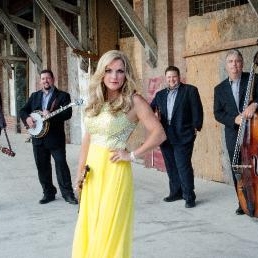 In fact, I bought him a car once. He couldn't get to the show, and I said to the guys, "Hey, let's go out and buy him a car today." And so when he came to the show, I brought him on stage and presented him with a new [to him] car.
I love that we are so blessed, and we get to share that blessing with so many, whether it's in a song or in whatever respect it is.
Narrator: To hear more of Rhonda's music and to find out about her latest projects and shows, please visit her website at rhondavincent.com.
Narrator: If you'd like to hear more stories about people whose faith has been tested, but continue to follow Christ, check out our interviews with Devon Still and Keni Thomas.
---
Narrator: Next time on Jesus Calling Podcast, we talk with Christian music artist Anthony Evans. Growing up as the son of pastor Tony Evans, Anthony struggled to find a place where he could be uniquely used by God. He shares how encouragement from his parents gave him the freedom to pursue his own calling.
Anthony Evans: So there was a lot of pressure undue. My dad never told me, "I want you to be a preacher." My mom never said, "I want you to one day be a singer." There was none of that. It was, "Anthony, find your voice. Anthony, we want you to choose faith over fear, knowing that God will work all things together for your good." So I've always been challenged to move outside of that, and that is where I found my voice.