Let's Build "Recovery Culture" into Our Communities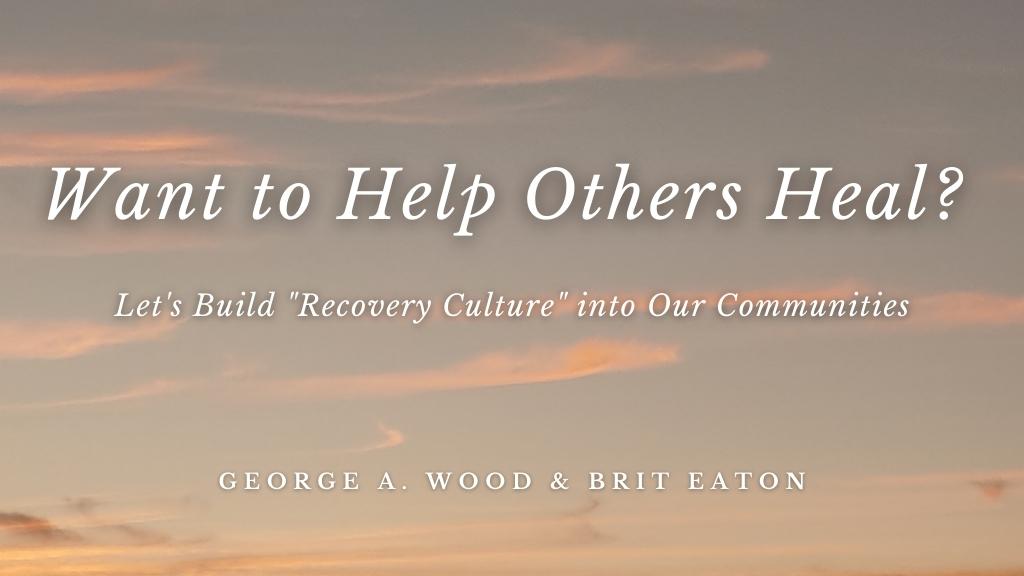 "You know absolutely everything about me, yet You love me with perfect, unfailing Love."
– Jesus Listens, January 4
---
If you call yourself a Christian, you're in recovery. If we were all once sinners in need of a Savior, then we're all trying to recover and heal from something. Recovery is for everyone—and if that statement bothers you, recovery is probably for you, too.
After all, real recovery isn't a program, it's a lifestyle. A lifelong journey that celebrates diversity and combats stigmatization. And because recovery is for everyone, there's no shame in acknowledging that we all need it.
Building an authentic recovery culture within pre-existing Jesus groups can be a real challenge. Because recovery, even with Jesus as our Higher Power, is wildly unstable.
Here are five critical mindset shifts to help foster a recovery culture in your communities.
1. Go beyond sobriety into transformation territory.
Most recovery programs focus on sobriety above all else. Failure is seen as fatal, which makes relapse of any kind disqualifying.
The reality is, you can get sober without Jesus. But you won't enter into transformation if God's not with you on the journey. Without Him, the best you can hope for is to recover the old, broken life that led you to struggle in the first place.
It's time we learn to see initial sobriety like we see salvation—the first step on a lifelong journey of transformation. This shift helps us remember that there's always more healing to be found in God's timing.
2. Dig beneath surface struggles to heal trauma.
Nobody struggles with addiction or mental health problems because they want to. This is why our "just stop" and "try harder" behavior modification strategies fall flat. Whether those of us who struggle end up in our current circumstances by way of sin, sickness, or straight-up abuse, the underlying culprit is the same—trauma.
Jesus came to set both captives and prisoners free (Isaiah 61:1). Who are we to say otherwise?
Our communities must lean in to help people find a comprehensive approach to trauma healing, which may include prayer, medication, counseling, therapy, and plenty of time to heal.
3. Trade anonymity for being fully known and fully loved.
Staying on a first-name, label-only basis might help us feel safe at first. But it's not healthy to stay anonymous forever. Ultimately, we'll need deep, authentic relationships where we can be vulnerable to uncover trauma and find healing in the context of safe community.
While we certainly don't have to wear all our struggles on our sleeves, sharing vulnerably brings healing that's free of shame. What's more, it gives permission to others to go deeper and heal, too. The only label people in recovery need to wear is "beloved child of God."
4. Establish boundaries so you can love without limits.
Make no mistake: building a recovery culture and walking with people for the long haul requires grace that will defy reason. God's grace to us is pretty reckless from a human standpoint, so it's no surprise it'll be risky to give it to others.
This doesn't remove the need for healthy boundaries. Perhaps not hard and fast "rules," but clearly articulated and agreed upon community standards of behavior. Not so you can make people behave—but so you can show them they belong even before they behave (or believe for that matter).
5. Find your own authentic community by being it.
Perhaps you're thinking, I don't have community like this. Where do I find it? You aren't alone. Sheer proximity does not equal authentic community—not by a longshot.
But before we begin burning our way through churches, recovery organizations, and small groups that don't check all of our boxes, we must first assume responsibility for what it means to be in community in the first place.
Being in authentic community isn't just about what you get. It's about what you are willing to give.
Do you have a testimony that might encourage others?
Do you have knowledge, experience, and ideas that could be helpful?
What's one thing you can bring to the table to joyfully share with others?
Your answers to these questions will give you clarity on the kind of community you need—and moreover, the kind of community that needs you.
If you're still having trouble finding a community with a recovery culture, try being it. Be the kind of community you'd like to see for just one person. And then another. And then another. God delights in putting the right people in your life at the right times for the right reasons.
Wait expectantly on the Father and follow him step-for-step. You'll discover a promised-land community life that's worth living—and worth staying sober for.
---
About The Author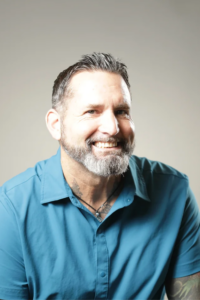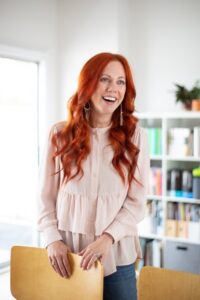 Brit Eaton and co-author George A. Wood are on a mission to help the church—and the world—see recovery through a grace-laced, gospel lens in their new book, The Uncovery. Learn more about the authors at www.TheUncoveryBook.com.