To Hold Your Head High, Bow It in Prayer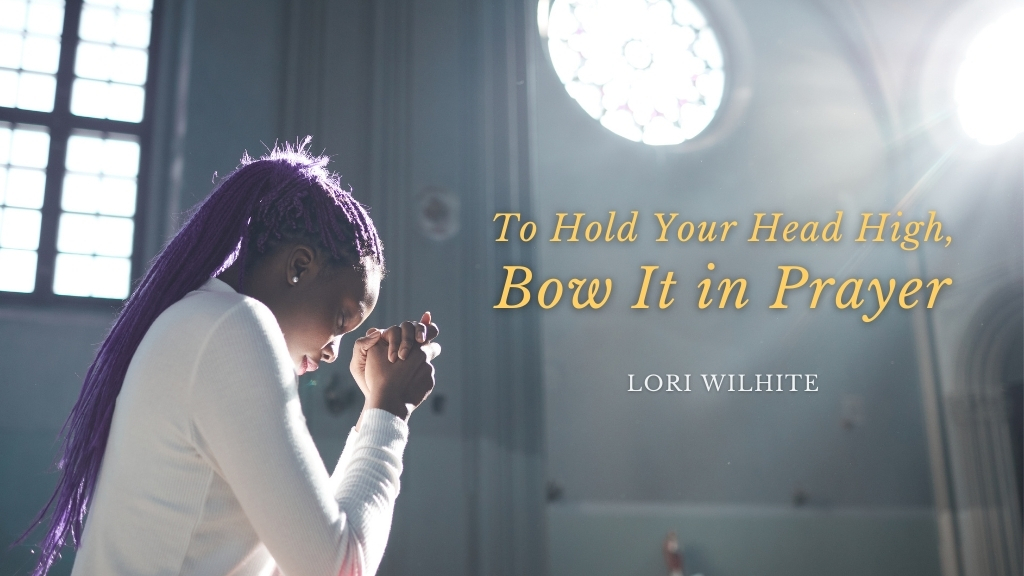 Standing in the confined space between hefty metal doors, we waited to be buzzed through to enter the cinder-block prison gymnasium. Soon the room would fill to capacity with more than 300 inmates in blue jumpsuits, ready to gather for church. I was filled with a mixture of nervous jitters and excitement, anticipating the work God would do in the lives of the women in front of me.
I'd been thinking about these women for days leading up to my visit. I imagined their shoulders slumped under the heaviness of separation from family. I thought their eyes would be downcast from the strain of loneliness and isolation, the burden of broken relationships, the heavy feelings of defeat.
A piercing sound signaled our entrance into the room. As the women filed in, we noticed they were radiating . . . absolute joy.
Radiating Joy
They lifted their voices loudly in worship. They lifted their hands in complete surrender to the Lord. They were beaming, smiling from ear to ear.
That is the smile of hope.
The smile of grace.
The smile of strength.
The smile you get only when you learn to walk with your head held high.
---
At some point or another, it can feel nearly impossible to break into that kind of easy grin, to feel that radiant joy. We've been hit, hurt, dinged, and damaged along the way. We have marks that come from criticism or betrayal. Hurts that come from struggling marriages and intense loneliness. Dings and damage from careless comments and feelings of failure.
But despite the slings and arrows we've endured, we always have access to a God who will help us embrace the smile that comes from learning to walk with our heads held high.
If we want to hold our heads high, we must first bow them in prayer.
Freedom and Confidence
In Ephesians chapter 3, Paul prays a beautiful prayer of strength and empowerment for the church of Ephesus: "In Him and through faith in Him we may approach God with freedom and confidence" (Ephesians 3:12).
Whoa. Let's take that in for a moment.
We can come before God with freedom and confidence—not with fear, insecurity, or hesitation. We can approach God with boldness and confidence!
Paul continues on and says, "For this reason I kneel before the Father, from whom every family in heaven and on earth derives its name." (Ephesians 3:14–15).
Paul says, "For this reason I kneel before the Father." All through the Bible we see examples of people being on their knees in prayer.
Kneeling in Prayer
Solomon prayed on his knees at the dedication of the temple.
The psalmist invites us to our knees in worship.
Daniel hit his knees to give thanks to God.
A leper dropped to his knees, begging Jesus for healing.
Peter got down on his knees to pray before bringing a woman back from the dead.
Jesus Himself knelt in prayer before His arrest and crucifixion.
Submitting To God's Will
It's a physical posture that represents the position of our hearts, a spirit submitting to the will and purpose of God.
On our knees with a humble heart, we dedicate ourselves to the Lord.
On our knees with a broken heart, we come to God with confession.
On our knees with a willing heart, we worship.
On our knees with an open heart, we pour out our gratitude to God.
On our knees with an expectant heart, we beg for healing.
On our knees with a repentant heart, we seek forgiveness.
On our knees with a trusting heart, we ask for power.
No matter where you are or what you've endured, you can approach God in prayer with freedom and confidence. Pour out all your hurts to Him so you can find the hope, grace, and strength to hold your head high.
About The Author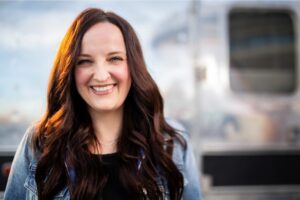 Lori Wilhite serves alongside her husband Jud, who is the Senior Pastor at Central Church in Las Vegas. She is also the founder of Leading and Loving It, which exists to equip and encourage women in leadership to love life in ministry. The organization impacts more than 20,000 pastors' wives and women in ministry. Jud and Lori are the proud parents of two hilarious young adult kids, Emma and Ethan, and make their home in Las Vegas, Nevada.