Kindling an Ignited Faith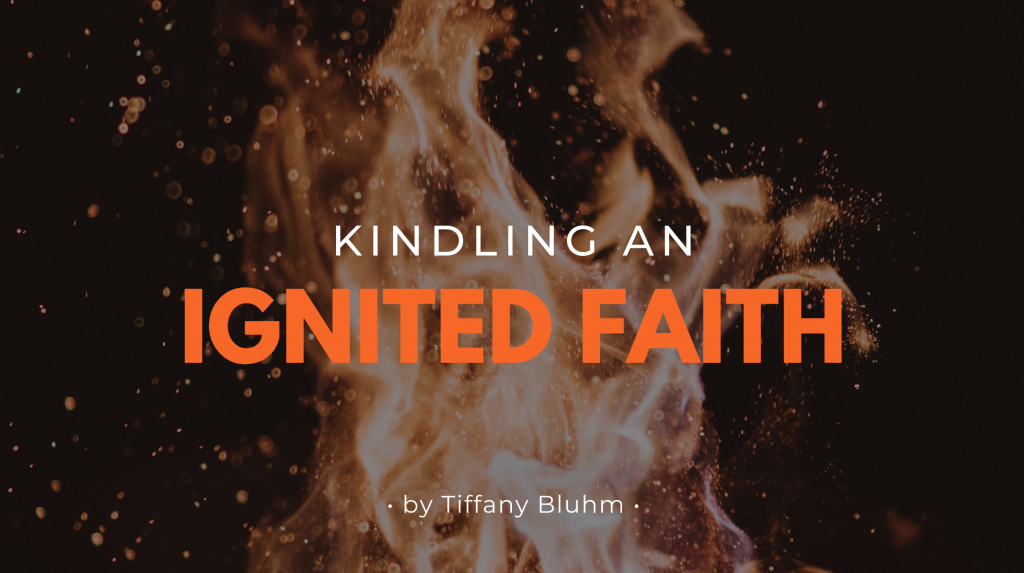 As summer moves to fall, I'm reminded this new season invites all of me—my heart, my soul, my mind—to adjust to change. When a new season arrives, it brings along new demands, new responsibilities, and a growing awareness that time is a truly precious resource, one we can never get back.
And sometimes I find that as the seasons change, so do the flames my faith.
"Thus begins your journey of profound reliance on Me. It is a faith-walk, taken one step at a time, leaning on Me as much as you need. This is not a path of continual success but of multiple failures. However, each failure is followed by a growth spurt, nourished by increased reliance on me."

Jesus Calling, January 5
Building the fire
In the past ten years, I've had seasons where I felt my faith had no option but to stay ablaze. I've worked to add new opportunities to serve others to my day. I've worked side-by-side with women once trapped in brothels. I've served women who tried desperately to find freedom from substance abuse. I've helped women get back on their feet after time in the county jail. And through all of this, my spirit glowed with warmth of a faith well kindled.
But then there are seasons that leave me hopelessly confused and quench my hope. Those are the seasons where loss floods my spirit. The faith that once burned white-hot starts to grow cold and dim, and I can't see the way forward. And I don't know what to do.
But no matter the season we find ourselves in, we can live with an ignited faith. It may not feel like it, especially when our flame is dim and we can't see the road ahead of us, but we can rekindle our faith—even when the deluge of our to-do lists or the drenching despair of loss feels like it will squelch the small, warm embers that still glow within us.
Stoking the flames
No matter your need, God is always there. He is never put off or shaken by our questions, our hurts, or our doubts—He can handle it all. In fact, God is always right beside us, and when we make choices that honor Him, it's like He hands us kindling to stoke the fire of our faith.
When we refuse to be consumed with the never-ending task list, God hands us some twigs.
When we choose deep breaths and unforced rhythms of grace over worry, He hands us some matches.
When we allow our faith to be rooted in the life-giving Christ, and not the hustle and bustle of the day, when we invite both our convictions and grace to have a seat at the table, He strikes the match—and our faith cuts through the air with a roaring blaze.
Creating space so flames will grow
Our faith will be ignited when we make time, room, and space for it. When we allow it to mold us, challenge us, and stretch us. When we call out to the Divine, asking for His heart, His presence, and His mercy. When we honor Him, recognizing His activity in the world, even in the mess and mire. When we partner with Him for the glorious work He has set before us.
"Worshiping Me is a wonderful way to renew your strength in My Presence. When you take steps of faith by praising Me in the midst of difficulties, My glorious Light shines upon you."

Jesus Always, December 14
The glorious work of Jesus that ignites kindling into a blazing faith may look like sacrifice, vulnerability, generosity, and solitude—it's different for each of us. But as He reveals Himself, the embers of our faith burst into flames. And once again, our beliefs in in the unseen, the all-knowing, the faithful One glow bright in the night.
---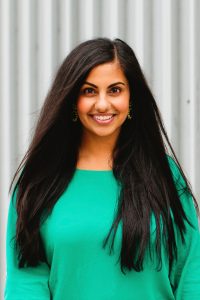 Tiffany Bluhm is an author, speaker, co-podcast host, wife, and mother. She shares her stories of self-value and self-doubt, international adoption, entrepreneurship, marriage, heartbreak, motherhood, and more with an ever-growing audience. She has written two books: the Bible study Never Alone and She Dreams: Live the Life You Were Created For. Tiffany lives in Tacoma, Washington, with her husband and two young sons.
You can learn more about Tiffany at tiffanybluhm.com.