Hopes and Prayers for Our Children by Kari Kampakis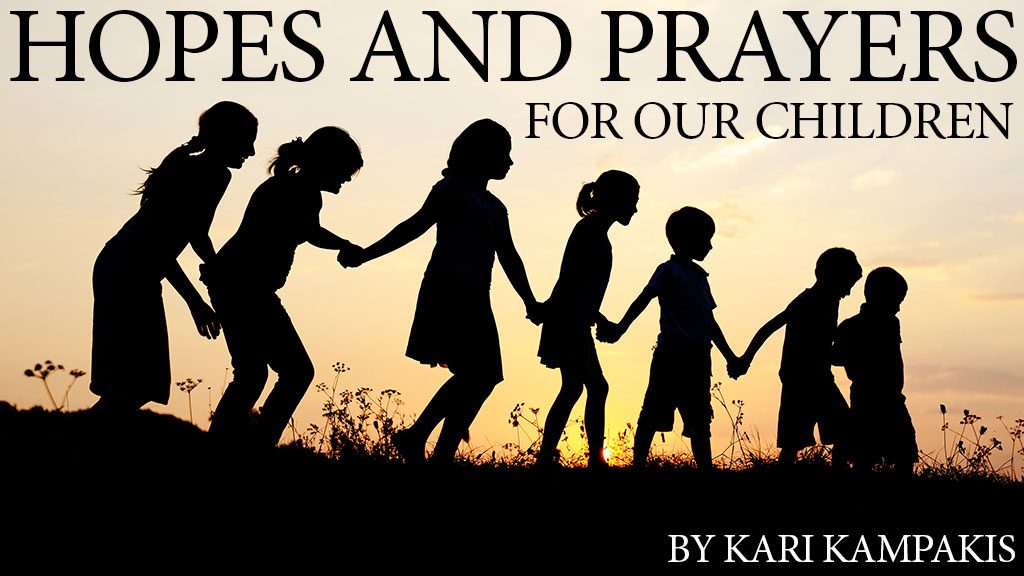 A Story Of Jesus Calling
Last September, a mom shared a back-to-school story on social media about her two teenage daughters. The girls had struck a deal during their morning trip to school: one sister would drive, the other would read aloud the daily devotional from Jesus Calling®.
Wow. What a plan. What struck me most was how this was their idea. Mom wasn't pushing Jesus on them—the sisters made a deliberate choice to start their day with Him.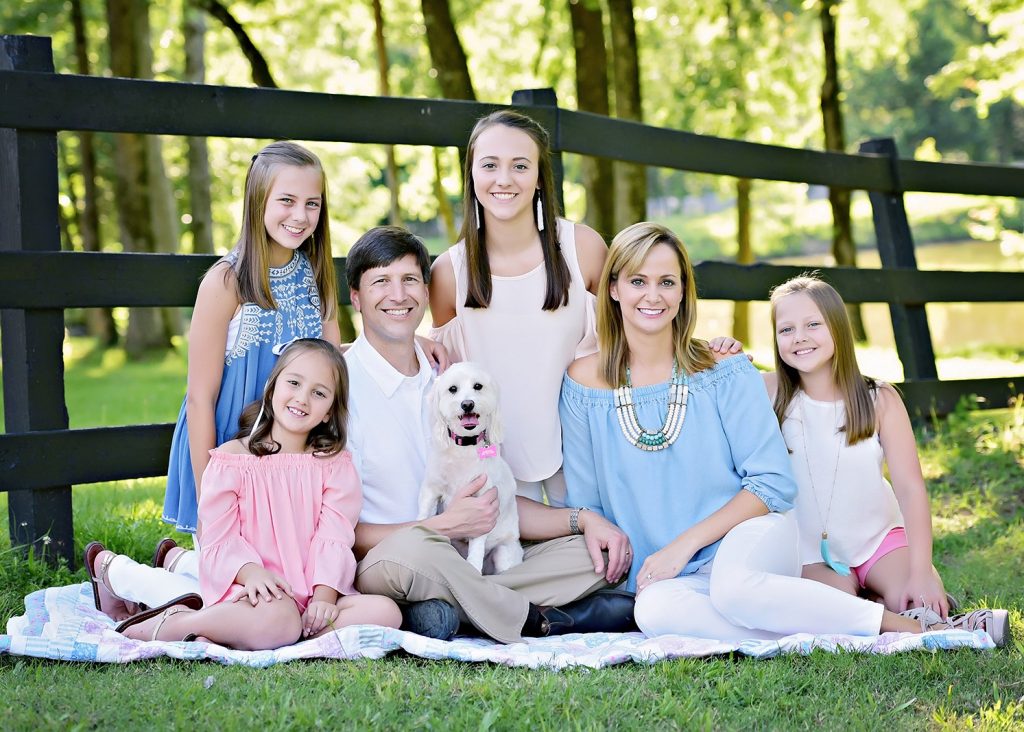 As a mother, this is what I hope and pray for. This is the type of goal I am working toward: that one day, when my girls are basking in the freedom of living any way they please, they'll follow the quiet tugs in their hearts to spend time with the One who made them.
Obviously, I can't "make" this happen. I can't force my children to love God or orchestrate their faith. But what I can do is plant seeds that may activate their faith and illuminate God. I can teach them about this merciful Protector who offers comfort, wisdom, security, and counsel to those who love and trust Him.
Spending Focused Time With The Lord And Jesus Calling
One way to plant these seeds is by giving them resources that speak to the deepest desires of their hearts—books like Jesus Calling that help them spend focused time with the Lord.
Quite honestly, I wasn't surprised to hear that two teenage girls would voluntarily choose Jesus Calling. Of all the devotionals out there, this one takes the cake. I have friends who have leaned on Jesus Calling during unthinkable trials—death, divorce, heartache, and major disappointments. Here's why I think these books work for teens:
Teens are busy. These devotions are simple, brief, and to the point—with quick inspirational points that a teenager can easily grasp.
Teens are seeking. The devotions meet teens where they are—whether a beginner who has never picked up a Bible or a Sunday School superstar.
Teens have a lot to keep track of. The books are small and compact, easy to keep in a purse or a locker.
Recently at church, my seven-year-old daughter wrote this in her Bible after reading Jesus Calling for Kids the previous day: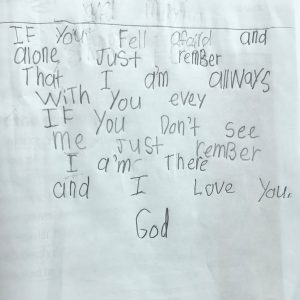 "If you feel afraid and alone just remember that I am always with you . . . even if you don't see me just remember that I am there and I love you." –God
I pray for my teens to have this same, simple, childlike connection, but let's face it: they are moving into a new season of their faith. So I was thrilled to hear that Jesus Calling will release three new devotionals JUST for teens – 50 Devotions to Grow in Your Faith, 50 Devotions for a Thankful Heart, and 50 Devotions for Busy Days. These books are gorgeous—eye-catching and colorful—but more importantly, they speak truth to the realities of teen life.
Longing For God To Speak To You
I had many moments as a teenager when I longed for God to speak to me. I wanted to read the Bible, but it overwhelmed and confused me. I had no idea where to start. I realize now that I needed a tool to demystify it—a book like Jesus Calling that could speak my language and make God feel more approachable.
Fortunately, my daughters and their generation have these tools available. And I'm so thankful that when they feel lost, lonely, insecure, or scared, they have books that can offer a timely moment of peace, books that can bridge them to God, fix their eyes on the big picture, and remind them of what matters.
Jesus Calling for Teens is what I wish I'd had growing up. And whether my daughters keep these books on a nightstand or in a purse, I take comfort in knowing His comfort and peace will be just an arm's reach away.
---
Kari Kampakis is a mom to four girls, as well as an author, speaker, and blogger from Birmingham, Alabama. Her two books for teen and tween girls, Liked: Whose Approval Are You Living For? and 10 Ultimate Truths Girls Should Know, are used by small groups and church youth groups across the country.
Read more from Kari by visiting www.karikampakis.com or connect with Kari on Facebook, Instagram, Twitter, or Pinterest.