God's Light Shines Through the Darkest Storms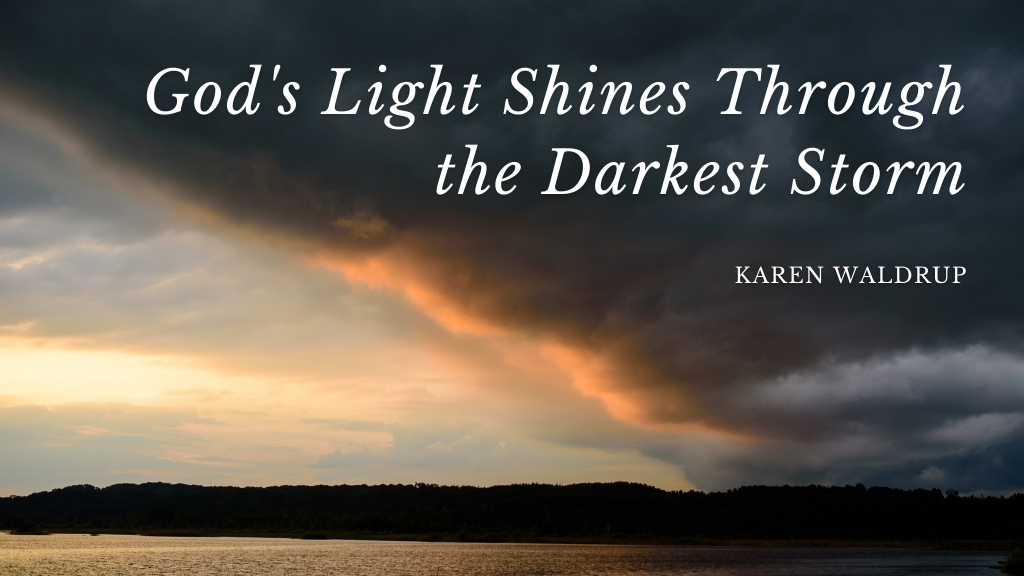 2020 and 2021 have been challenging years for the world. We've all had to endure loss after loss. I have, too.
As a country music artist, my business revolves around people, and none of us had a backup plan for music gatherings coming to an abrupt stop back in March 2020. Artists were forced to cancel an entire year of shows in one day, something we'd never dreamed of. I found myself at rock bottom with no plan and no direction.
I also had a wedding coming up in six short months. My fiancé and I had already paid non-refundable deposits for our big day, but it became obvious pretty quickly that our wedding day was not going to look the way we'd planned it—not even close.
But nothing compared to the biggest blow of all: losing our best friend Greg to COVID-19.
Change of Plans
Fast forward a bit: in January 2021, some friends of ours offered to take us on a trip to the Riviera Maya near Tulum, Mexico. As we planned our trip, we chose to fly into Cozumel first, so we could catch up with some other friends who were doing hair and makeup for a wedding. But at the last minute, the wedding was cancelled—and so was their trip.
So there we were, headed to Cozumel for no reason at all. But the whole time, I was confident there was a reason. I wasn't sure what, but I trusted the journey and God's plan, and off we went.
A Change of Place and Pace
When we got to Cozumel, I was puzzled at first. It was desolate, and it seemed like in a place known for tourism, we were the only tourists. We tried to support the local community in every way we could, and I thought that was why we were there. We rented mopeds and went riding around the island, buying fresh coconuts and flowers until sunset.
When we turned the corner to head back to our lodging, it started raining. And all of a sudden, the melody and lyrics of a new song came to me, like a gift.
I had never had a song hit me like that—I started immediately singing it out loud in the rain. The rain kept coming and so did the song. I couldn't believe it. So many words, ideas, melodies, and no paper to write them on. We got back to the room, and I wrote down the lyrics and made a vocal recording on my iPhone.
God's Encouragement
Throughout the trip I kept experiencing God in a heightened way, feeling His grace and understanding. I tried to put each experience into words. Lyrics like "I can hear you in the breeze" reflected the way God was everywhere. As I thought about everything that had changed and everything we'd lost over the past year—our business, our wedding plans, our friend—it felt like God was encouraging me, in spite of everything that had happened, to trust Him.
When we came home from Mexico, I finished the song with writers Ben Russell and Brandon Darcy, and Bailey Cole sang the beautiful background vocals. After we recorded it, we decided to dedicate the song not only to Greg, but all the lives lost to COVID-19. We asked our fans to send photos of loved ones they lost, and we created a video with all these wonderful people being highlighted alongside our sweet friend Greg.
Embracing Faith
"Over the Ocean" was the first time I released a song to the world about my faith. It was the first time I wrote something that, when I play a show, allows me to take the crowd by surprise and take them to church.
I know for a fact I did not write this song. I feel like God gave me a gift, a token for trusting Him so much throughout the hardest year of my life. Experiencing so much loss at once will always make me cherish this special song.
---
ABOUT THE AUTHOR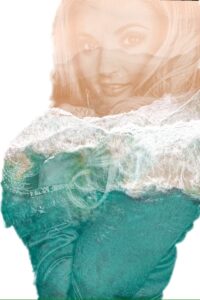 Country singer-songwriter and innovative entrepreneur Karen Waldrup has captivated audiences all over the world through her authenticity, charismatic live performances, and her new styling of nostalgic (as well as modern) country music. Throughout her career, Waldrup has played sold-out shows in London, Atlanta, Knoxville, Dallas and beyond. In July 2021, Waldrup released "Over the Ocean" worldwide in dedication to the lives lost during the global COVID-19 pandemic.