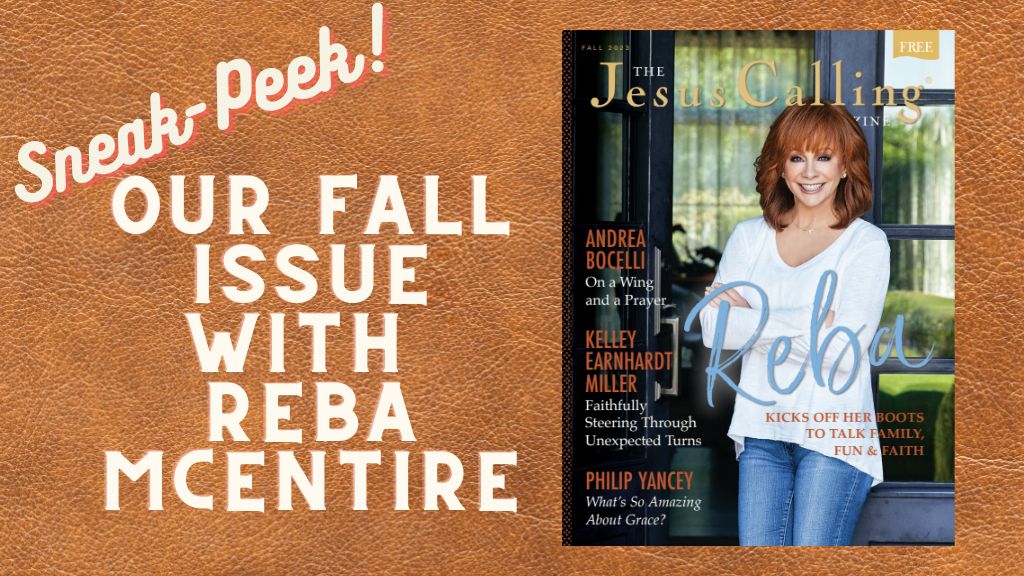 Get your exclusive sneak-peek!
The Jesus Calling Magazine always includes inspiring stories of faith and this the fall issue features country music icon Reba McEntire with an exclusive interview! Fresh from her first season as a judge on NBC's The Voice, the Grammy Award-winning singer and actress talks about family, friends and how her steadfast faith in God is the bedrock of her life. We're so excited to share this message we are offering readers a sneak-peek of the article – complete with personal photos from her New York Times bestselling book, Not That Fancy: Simple Lessons on Living, Loving, Eating and Dusting Off Your Boots.
Click the image below to download the article.