Shane Owens Believes in God and His Timing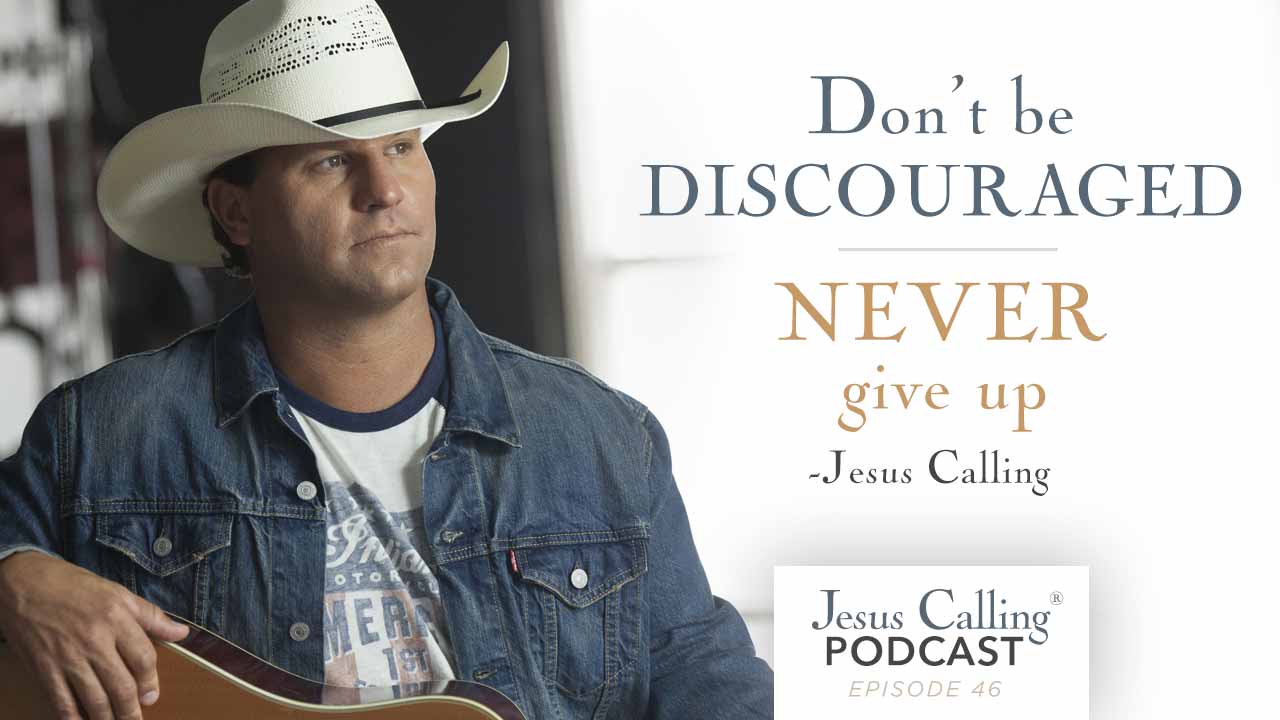 Shane Owen is an up and coming artist who has had a love for traditional country music that began years ago, due to the influence of his grandmother. He talks about those early years, and how the belief his grandparents had in him kept him going when he wasn't sure he was going to make it in the music world.
Note from the producer:
Tell us the kinds of stories and topics you want to hear from the Jesus Calling Podcast!
Click here
to take a survey that will let us know more about you, so we can continue to bring you the kinds of guests and inspirational stories you love.
Narrator: Hello, and thank you for listening to the Jesus Calling podcast. Our featured guest today is a part of a series of podcasts that focus on country music and faith—with stars of country music sharing their stories and their connection to Jesus Calling. Shane Owens is an up and coming country artist who loves God and traditional country music. As part of this celebration of country artists and faith, Jesus Calling will have a booth at 2017's CMA Music Festival in Nashville, Tennessee. If you're planning on attending, visit us at Fan Fair X in the Music City Center from June 8-11. You'll be able to meet Shane and some of the other artists who have been on our podcast, win free Jesus Calling products and more! For more information, check out the Jesus Calling CMA page for details. And now, on to our interview with Shane Owens.
Shane Owens Believes in God and His Timing – Jesus Calling Podcast Episode 46
Narrator: Welcome to the Jesus Calling podcast. Today, we meet Shane Owens, a country singer/songwriter. Shane has had a love for traditional country music that began years ago; due to the influence of his grandmother. He talks about those early years, and how the belief his grandparents had in him kept him going when he wasn't sure he was going to make it in the music world.
Shane Owens: I'm Shane Owens–I'm a singer songwriter. I grew up in Alabama.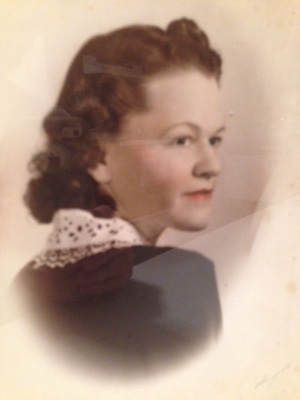 My grandmother, along with some of the biggest names in country music, was one of my biggest influences.
I grew up Southern Baptist. We were singing in church when we were wee little things. My grandmother played the piano and we did do a lot of singing.
You know, I think there's a lot of similarities in gospel music and country music; there's not a lot of difference. The way the songs were written; naturally, there's nothing that competes with gospel music because you know the good Lord's blessed us all and we should always put Him first. I say, "God, family and country music." That's the way I look at life, that's the way I categorize everything.
You're Going To Be A Country Singer One Day
Growing up in a Southern Baptist gospel home where there's always a gospel song or gospel hymn being played; grandmother may go in there on the piano and entertain us all with a gospel song. It was always a family thing on Sunday. You went to church and then you went to grandma's house afterwards and partake of the good food she'd always cook.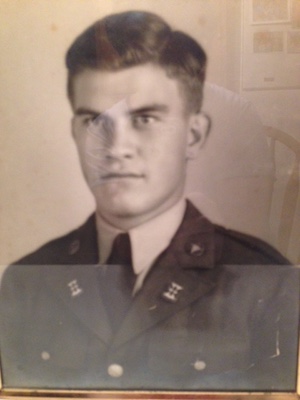 She just always taught us to be good everybody. She's a very loving person. That generation you know they're the last of a dying breed; that generation is. She and my grandfather both are deceased. I miss them so much every day, but they instilled a great work work ethic in all of us and taught us to love and respect one another.
I hardly ever remember going to my granddad and grandma's house to spend the night, on the weekends like kids will do on Saturday night, that the Grand Ole Opry wasn't blaring in the living room up there. He watched it every Saturday night. He and her both did, and so it was either country music or bust!
"You're going to be a country singer one day, boy," I told my dad the other day, "How could she know that?" She knew! It's crazy.
---
Narrator: We'll be right back to talk some more with Shane Owens, right after this brief message.
As a special offer to you, the listeners of The Jesus Calling podcast, Audible is offering a free audiobook download with a free 30-day trial to give you the opportunity to check out their service.
Find your favorite Sarah Young titles, including Jesus Calling and Jesus Always in an audiobook version and get it for free by trying audible.com. There's also a sample of this audiobook in this podcast, at the very end. To download your free audiobook today, go to audibletrial.com/JesusCalling. Again, that's audibletrial.com/JesusCalling for your free audiobook. Now, back to our interview with Shane Owens.
---
God's Will And God's Timing
Shane: My Dad can sing, both of my sisters can sing. I like to say, they sing in church, and in the shower mostly, but I'm the only one who was brave enough to try to make a career out of it. We've somehow, along the way, been able to do that.
I thought I was ready at times, but He let me know who the boss was.
I never knew the music business was going to be so tough. I tell everybody, if it was easy, I think everybody would do it. I've got a15-year career under my belt; been through a couple of record deals. For the first time in my career, I feel comfortable with my surroundings and what's going on, and the songs that we've chosen, and everything that's happening at radio.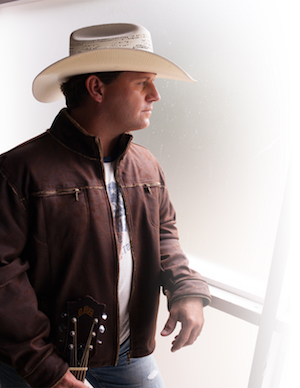 Every artist wants to dream of playing the Opry and having number one hits; there's so much work involved in it. I tell younger artists that all the time. I mean, for them to ask me for advice, I think is coolest thing ever, because I really can't give them any advice. They've got to have God given-talent and then they've got to believe in themselves too. Then they've got to have people, like my wife and family; they've always supported me.
I thought I was ready at times, but He let me know who the boss was. I'm living proof that it's God's will and that it's God's timing, because when I thought I was ready, He knew I wasn't. Here we are today 15 years later; I've got a top 30 hit this week and I make my Grand Ole Opry debut Saturday.
I tell everybody; you know that Southern Baptist background shines through. It's all the good Lord's work. I have that faith in the good Lord above and I thank my grandparents, my mother and dad for the way I was raised. Absolutely, it's all in His timing.
I'm not in it for all the glitz and glamour. I'm in it for the music. That's all I know, and I just want to make good country music. If you asked me what I want to be remembered for when I'm dead and gone, I say "man, he was a good old boy and he could flat sure sing a country music song," you know what I mean? That would be cool.
The Power Of A Song
Narrator: Shane's new record, "Where I'm Coming From" features a song about his grandmother called "God and The Ground She Walked On." Shane talks about this special project that has been years in the making, and gives thanks to God for His hand in every part of his life.
Shane: I believe that song, the power of a song is unbelievable. My grandmother passed away six years before my granddaddy, and they were married 62 years. We thought, you know, when you hear that story, "well, he won't be around long because he'll grieve himself to death."
It all relates back to that generation and how genuine they were and how they treated one another with respect. They loved each other the way you should. When I heard that song, I was like "Wow, man." I watched him, bless his heart, he just grieved so much when she when she passed on. That song, every time I sing it, I get emotional. I can't imagine what it's going to be like on the Opry doing that song. I hope it touches people's lives like it has mine.
All you got to do is believe. That's one thing; I carry Him with me everywhere I go.
We're awful excited about what we've got going on with this record, and we're glad to be here today. You know I've been so blessed. Growing up listening to Randy Travis, and now he's my executive producer; it doesn't get any bigger than that.
There's no way, If you'd asked me 15-20 years ago if I thought I'd be singing at the Grand Ole Opry or calling Randy Travis a friend, I'd have probably said, "no, you're crazy; that's never going to happen." But here we are.
All you got to do is believe. That's one thing; I carry Him with me everywhere I go. I don't care if I'm jumping from plane to plane, on a radio tour, or at home for a couple of days; I pray daily. I pray for everybody. I pray for our country. I pray for our president. I pray for my beliefs. I pray for my family. I've got two boys I pray for daily. I think prayer heals everything.
Narrator: To find out more about Shane and his new record, "Where I'm Coming From," visit ShaneOwens.com.
---
Narrator: Next time on the Jesus Calling podcast, we visit with Dr. Meg Meeker, the author of "Hero-Being the Strong Father Your Children Need." Dr. Meeker is a pediatrician, a mother and has become a leading authority on parenting, teens and children's health, having appeared on the Today Show, Dateline, the Laura Ingraham Show and more.
Meg Meeker: I believe that if a father could sit behind his child's eyes, and see himself from their eyes, he would live very differently; he would be so much happier. For instance, I have a book coming called "Hero-Being the Strong Father Your Children Need" and most fathers do not feel like their children's heroes. However, most young children look to their father, no matter what he does or doesn't do well, and see a hero; because they want a hero.
Narrator: Our featured passage from today comes from the January 9th entry of the Jesus Calling audiobook.
I am with you and for you. When you decide on a course of action that is in line with My will, nothing in heaven or on earth can stop you. You may encounter many obstacles as you move toward your goal, but don't be discouraged—never give up! With My help, you can overcome any obstacle. Do not expect an easy path as you journey hand in hand with Me, but do remember that I, your very-present Helper, am omnipotent.

Much, much stress results from your wanting to make things happen before their times have come. One of the main ways I assert My sovereignty is in the timing of events. If you want to stay close to Me and do things My way, ask Me to show you the path forward moment by moment. Instead of dashing headlong toward your goal, let Me set the pace. Slow down, and enjoy the journey in My Presence.
Narrator: Hear more great stories about the impact Jesus Calling is having all over the world. Be sure to subscribe to the Jesus Calling Podcast on iTunes. We value your reviews and comments so we can reach even more people with the message of Jesus Calling. And if you have your own story to share, we'd love to hear from you. Visit JesusCalling.com to share your story today.