Countless Ways God Shows Us Love: the Authors of Love Inspired

Authors Brenda Minton, Marta Perry, Lee Tobin McClain, and Shirlee McCoy write for Love Inspired, a line of books that shows how faith, forgiveness, and hope have the power to lift our spirits and change our lives. Through the books they create and the stories they tell us from their own lives, each author reminds us that love takes many forms, from love between parents, friends, partners, pets, children, and more. God gives us many kinds of relationships that bless our lives—all we have to do is look for them.
Shirlee McCoy: I think it's that longing and desire for belonging that embodies all of our desire to be in those loving relationships. No matter what your failures in life and what you've been through, you still belong to Christ. He still will love you, and He'll still take you into His family. We can all have that place to belong.
---
Countless Ways God Shows Us Love: the Authors of Love Inspired – Episode #134

Narrator: Welcome to the Jesus Calling Podcast. Today we welcome four special guests to the show: authors Brenda Minton, Marta Perry, Lee Tobin McClain, and Shirlee McCoy. Each writes for Love Inspired, a line of books that shows how faith, forgiveness, and hope have the power to lift our spirits and change our lives. Through the books they create and the stories they tell us from their own lives, each author reminds us that love takes many forms, from love between parents, friends, partners, pets, children, and more. God gives us many kinds of relationships that bless our lives—all we have to do is look for them.
Shirlee McCoy: I'm Shirlee McCoy. I'm an author, and I've been writing professionally for 15 years.
Brenda Minton: My name is Brenda Minton, and I live in the small town that I grew up in. I have a very busy life. I have two biological children and six adopted children, a daughter-in-law, two granddaughters. My husband is a pastor, so that means I'm the pastor's wife and children's ministry worker. I also write for Love Inspired.
Marta Perry: Hello, my name is Marta Perry. I'm an author. I've been a full-time writer for a number of years. I've wanted to be a writer since I was about eight, when I realized that some person actually wrote the stories that I loved so much. And so that's kind of how I came into it. I was much older before I realized that that God really had a plan for my life and that writing was a part of that plan.
Lee Tobin McClain: I am Lee Tobin McLean, and I am a writer of inspirational romance novels. My novels focus on flawed characters who kind of overcome challenges from their past and end up, of course, finding love and a happy ending. I'm also a mom, a teacher, and dog owner. And I'm talking to you now from Greensburg, Pennsylvania, right outside of Pittsburgh.
God Gives Us Many Loving Relationships
Narrator: From the time we're small children, we see love modeled to us in a variety of ways. Throughout their lives, each guest has given and received love in all kinds of relationships.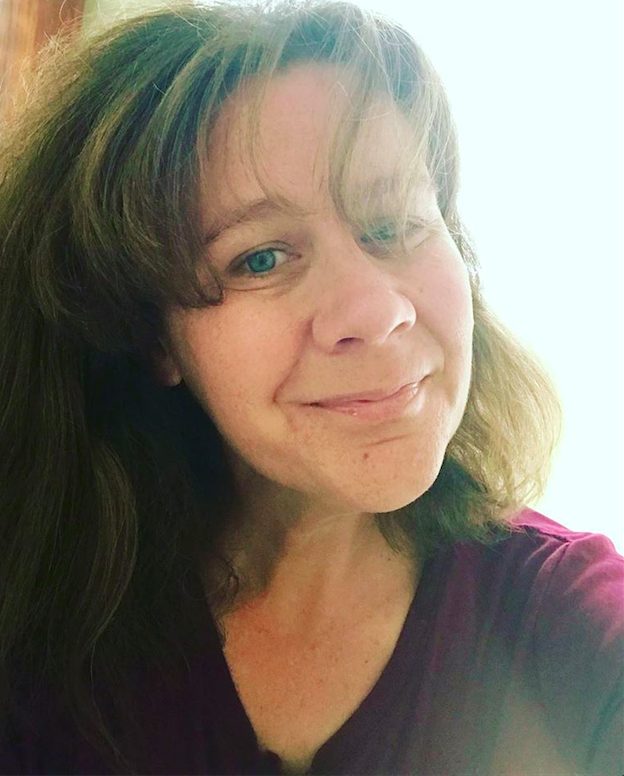 Shirlee McCoy: For me, the feeling of security that comes with love is a unique thing. When you have love from your family, you feel secure in everything else that you're doing. As a child, my parents were very encouraging. They were supportive. They set good, clear boundaries and guidelines for us and loved us unconditionally. There was never a time when I felt like if I made a mistake, my parents weren't going to love me anymore, or if I messed up with my siblings, they wouldn't care about me anymore. It was that constant and consistent affection and support. That, to me, was love
"When you have love from your family, you feel secure in everything else that you're doing." – Shirlee McCoy
Brenda Minton: When I was about 13, my mom had breast cancer. After my mom passed away, there was an Arabian farm near where we lived, and the owner had passed away. And I had been there to visit the horses that had been left behind. And obviously wanted one more than I could even imagine and knew that I couldn't have her.
Probably a week after [my mom] passed away, I got a phone call from the administrator of the estate, and he said, "Do you still want that mare?"
And I, of course, started crying and said, "No, I can't have her."
He said, "No, we're giving her to you."
They brought me this half-starved, 3-year-old Arabian. She was scared and I was sad, and somehow the two of us just worked everything out together. I broke her and trained her myself.
I honestly don't know what would have happened to me after my mom passed away if I had not had that horse. I would just spend hours with her. So I believe very firmly in how animals and horses can help people through difficult times.
"I believe very firmly in how animals and horses can help people through difficult times."- Brenda Minton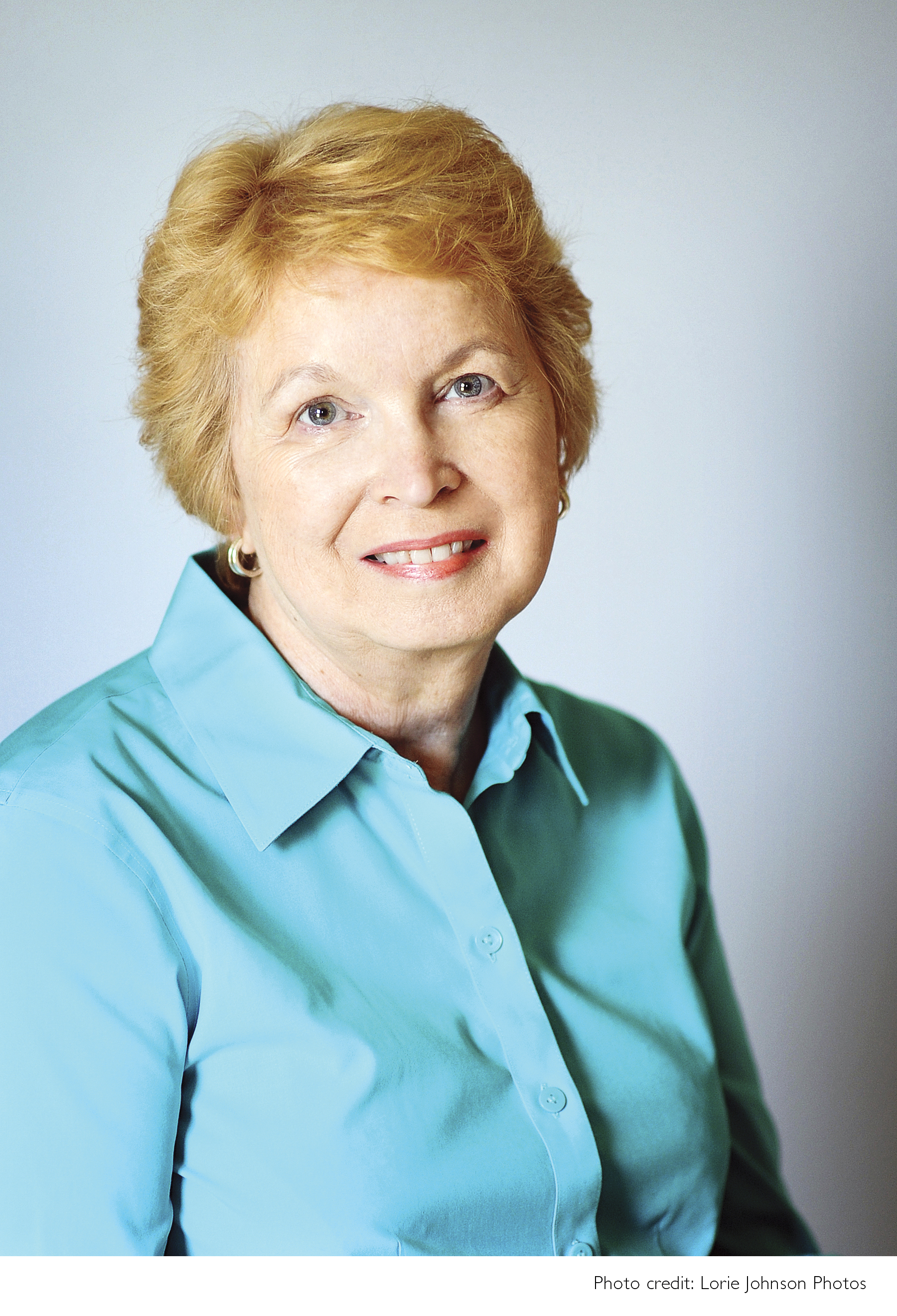 Marta Perry: I grew up in southwestern Pennsylvania, a very small town, primarily rural area. And that particular area was very heavily old order Mennonite.
My mother's family was heavily Pennsylvania Dutch, Pennsylvania German. And they tend to hold on to all of those—well, to some extent—the speech, also the the style of cooking, the crafts, the art, the folk art, the the language.
My mother carried on the traditions, especially the cooking. And since we were living in an area [where] there were a lot of Mennonites, it just seemed routine to me. I think I was probably 10 or 12 before I realized that everybody did not have chicken and homemade noodles for dinner on Sunday.
I think that having a meal together every day was really important to my growing up. My mother and father insisted on that. We all sat down around the table. We had our meal. Everybody had a chance to talk about what they were doing that day.
We tried to do that with our children too. My husband felt as I did that that was very important. And I realized it's not that way for families now. Very often, it's very difficult and people are working two jobs or both parents are working. But I think it's really valuable when you can manage to do that.
Lee Tobin McClain: I'm a single parent myself. I've been raising my daughter alone since she was 10, so for the last seven years, since I went through a divorce that I was not expecting. I've been living that world of taking care of the house, taking care of my daughter, working full time. And then also, you know, thinking about love and dating.
I think dating in the 21st century is challenging enough. But if you're also a parent and a head of a household, it's even more difficult. It's also kind of full of poignant moments as you try to explain what you're doing to your child and live the kind of values that will help them grow up understanding what role dating might play in their lives and love relationships might play in their lives.
There are also so many funny moments with dating as a parent. Kids are just so able to see through a facade that somebody has, and they're sort of able to get at the truth in a way that can be sort of fun and sometimes embarrassing, but that's probably it makes for a good story. Put it that way: it makes that story if you have two people who one or both of them is also trying to raise a child.
I remember a good friend and I sat together and talked about the difficulties of dating. We actually decided to start a singles group in our church because we weren't meeting the kind of people that we wanted to date. And so I have just a lot of funny experiences related to that. I have a lot of friends that have gone through similar situations, and I use all that material in my writing.
Faith and Love Help Us Weather Life's Storms
Narrator: During our toughest hours, the bonds of faith and love are anchors that help us weather the storm. The Love Inspired authors have different ways they stay connected to God and their loved ones through life's harder moments.
Shirlee McCoy: I actually have lupus and inflammatory arthritis that cause a lot of issues with my joints. Because of my health issues—I was diagnosed about three and a half years ago—the readership that I have is a lot of my readers have reached out to me because I'll post on Facebook and social media about the illness and some other things I've gone through.
I want to be there for them the best way that I can. I want to be there for readers or people who write to me about their problems because they've read something in a book that I've written at that moment with all the worry about what tomorrow might bring because I don't know what it's going to bring.
So many people who are looking for the answer, "Why am I suffering? Why do I hurt? Why Am I in pain? Why don't I feel like God is hearing my prayers? Why don't I feel like He's answering?" Sometimes the answer to that is simply that we need to wait. And that needs to be okay too.
We really need that encouragement sometimes. And as someone who's suffered physically and in other ways, I love when I read something that touches my heart and my soul.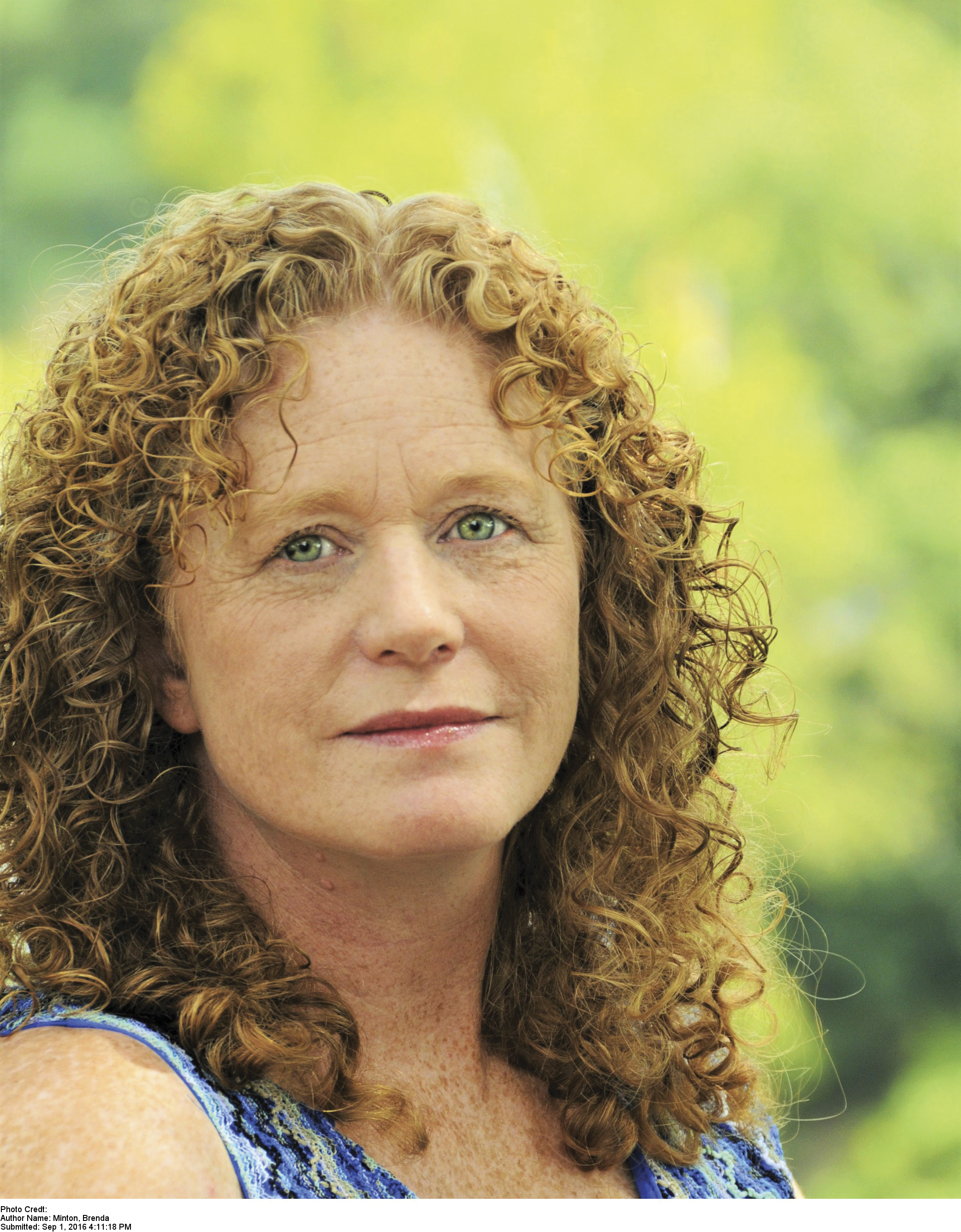 Brenda Minton: I've had several friends over the years who told me about Jesus Calling and the devotions, and how they say that the devotions would speak to them.
You know, the passage from October 5th speaks to me and is really personal to me because it makes me think about how we get through difficult situations.
We've gone through our struggles. We had a son, he's 28 and his wife is Brooke, my reader. When he was born in Germany, he weighed 1 pound 6 ounces. So that was a really difficult thing to get through, yet we got through it not only miraculously, but knowing that God was there, and He kept us uplifted throughout that really difficult journey. So when I read October 5th's devotion, I thought about that, that you can get through these things and not just survive them, but thrive through those situations.
Remember that Joy is not dependent on your circumstances. Some of the world's most miserable people are those whose circumstances seem the most enviable. People who reach the top of the ladder career-wise are often surprised to find emptiness awaiting them. True Joy is a by-product of living in My Presence. Therefore you can experience it in palaces, in prisons . . . anywhere.
Do not judge a day as devoid of Joy just because it contains difficulties. Instead, concentrate on staying in communication with Me. Many of the problems that clamor for your attention will not resolve themselves. Other matters you must deal with, but I will help you with them. If you make problem solving secondary to the goal of living close to Me, you can find Joy even in your most difficult days.
And so when I read this, it really resonated because I thought, This is a lot like the conversations that I have had with God over the years as I've gone through different, difficult things.
Marta Perry: I have a close friend, a prayer partner who has been reading Jesus Calling for a long time. On every opportunity, she has urged the rest of our partners to turn to it. And so I knew a great deal about it before the before I picked up for the first time.
And for the last few months, I've been using that as part of my morning devotional along with passages from the writings of C.S. Lewis. And the interesting thing to me is how very often, they line up together in terms of what they're saying, and how very often that something about what I read in the morning has so much application into the things that happened in the day or something that happens to a friend, or it just a surprise. I don't know why it should be surprising because God does act in that way. But it does still make me thankful when I see that happening, and maybe the word that I read that morning is just the word that I need to say to a friend.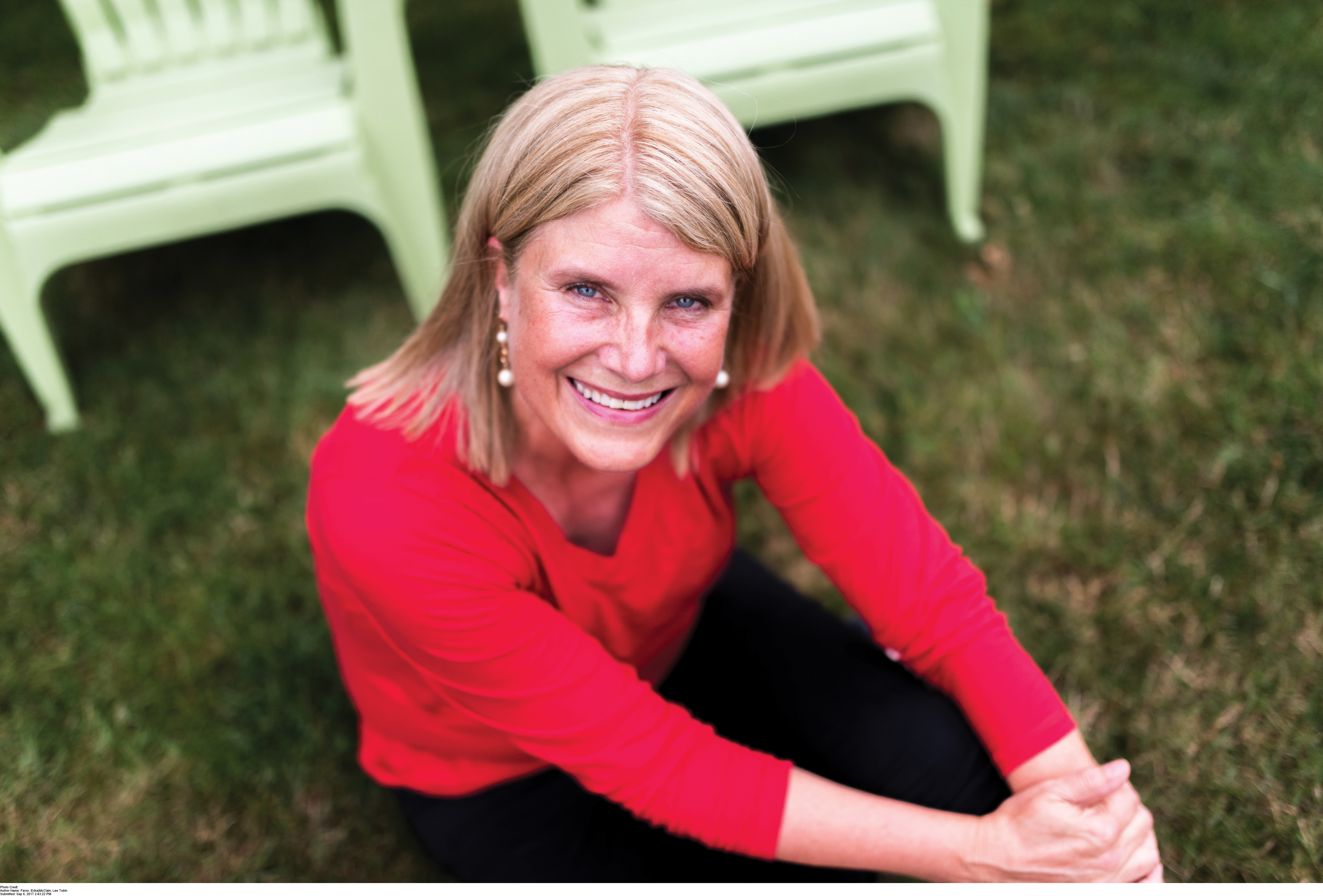 Lee Tobin McClain: I've always been writing from this place of knowing that people have pain and things can go wrong and it can be tough.
It's a need that's in the church, too, to speak to people that have had difficulties in the past or maybe raising a family alone and help them to feel a part of the church. And I want to help them feel like there are books about them too. I really value my church community and have a great church community that I like to stay in touch with as much as I can.
I also really like the idea that Jesus fills us with love, and we can then overflow into the lives of other people. I think that's relevant to almost anybody. But for me as a writer, I feel like I need to keep my inner well filled. And if I do that, then good things can come out of me and into the lives of my readers through my work. It can't happen on my own power alone.
Narrator: Stay tuned for more stories from the authors of Love Inspired, including how a fan interaction changed one Love Inspired author's life, after this message about a beautiful new edition of Jesus Calling!
---
---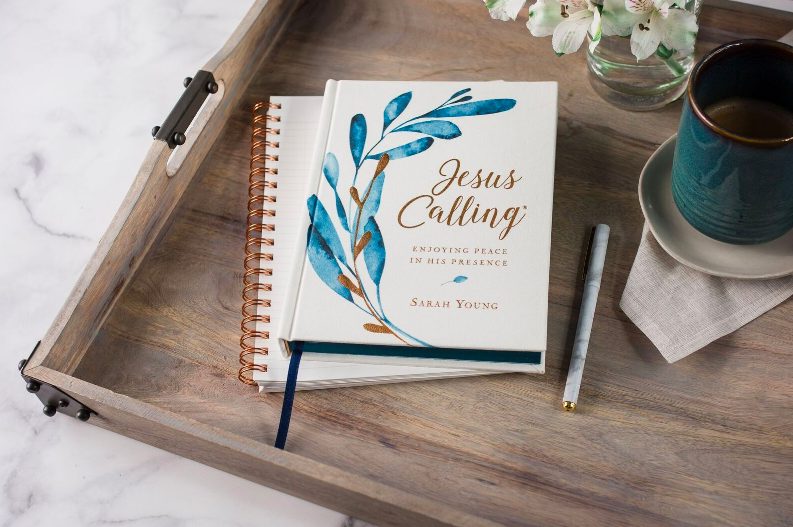 Narrator: Are you looking to introduce a friend or loved one to the peace that can be found by spending time with God daily? There's a beautiful new edition of Jesus Calling that makes a gorgeous gift for someone who might be seeking a new perspective for a new year.  It's the same Jesus Calling daily devotional that has inspired over 25 million readers, now updated with a lovely fabric cover and eye-catching foil with feminine floral touches. This elegant new version also features large text and written-out scripture verses with each passage.
For more information about this stunning new edition of Jesus Calling, visit JesusCalling.com/Botanical. That's JesusCalling.com/botanical. Now, let's get back to the second half of our program.
---
Love Inspires All Kinds of Stories
Narrator: As authors weave together stories to delight their fans, their work is informed by many years of experiences and relationships that make up who they are. Our guests tell us about their latest books, and give us a behind-the-scenes look at why they chose to build those worlds.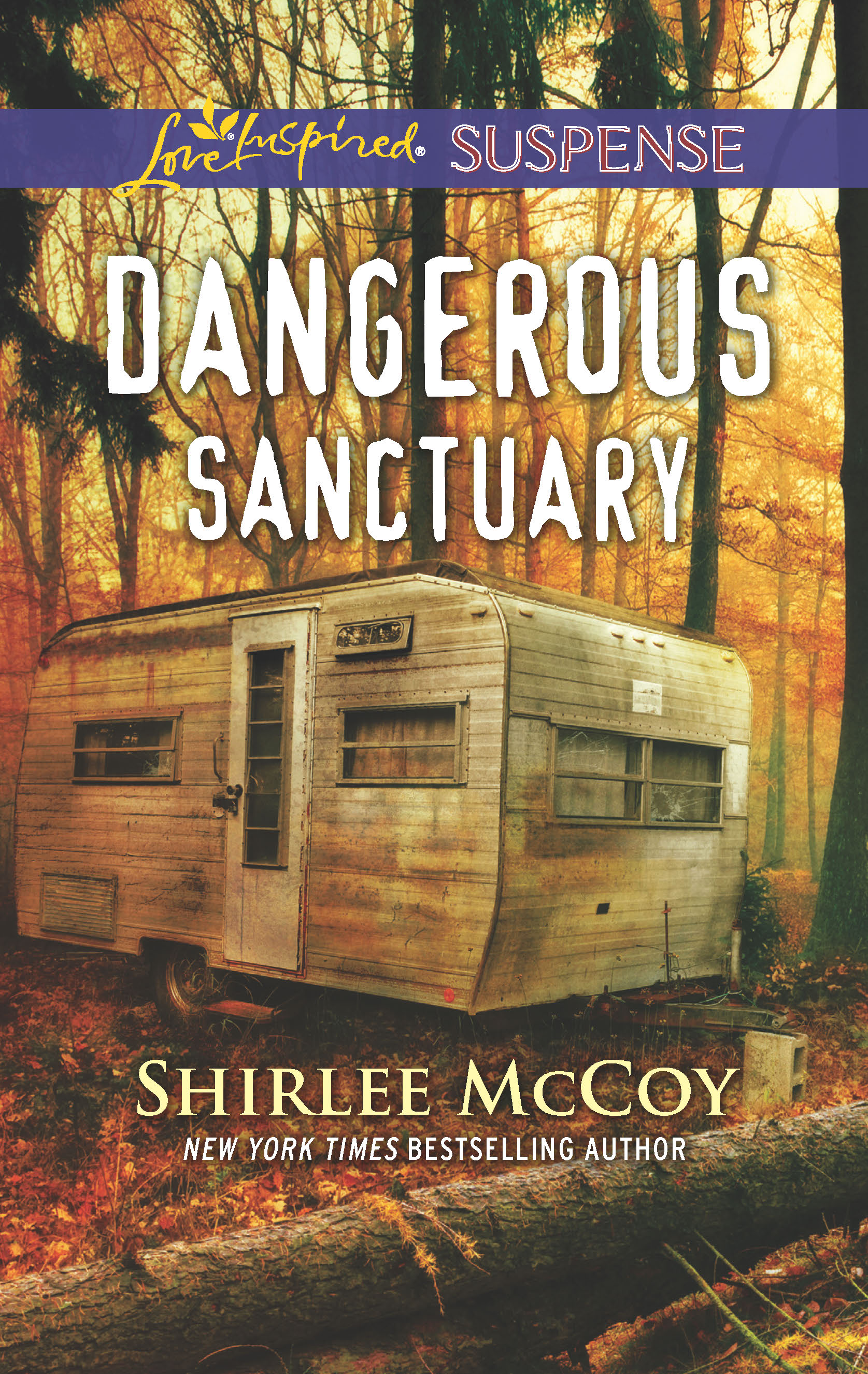 Shirlee McCoy: My next book comes out in March. It's called Dangerous Sanctuary, and it is about a woman who is searching, like we all are, for her place to belong. And through the story, as she's uncovering some very dark secrets, she meets, of course, the hero and finds not only a place with him where she feels secure and safe, but also begins to understand anew how much God loves her and cares for her.
Which, again, is to me so important in all of our lives that we understand our place in the universe and how we're connected to the people around us. It is actually the fourth book in a series that I'm doing that's centered around an FBI Special Crimes Unit. It's been a lot of fun to work on.
"To me, [it's] so important in all of our lives that we understand our place in the universe and how we're connected to the people around us. – Shirlee McCoy
You know, I'm able to write suspenseful stories and mysterious stories and still include that message of hope that I think is so important to everything that I do. Even in the way I live my life and the way I interact with people and readers, I want them to understand that there is hope beyond the circumstances that we're in. And I think that that theme is prevalent in my writing and a lot of the authors who write for Love Inspired because we have our hope in Christ and we want to give that to other people. We want them to be able to read fiction, but still see the truth of God's love in that.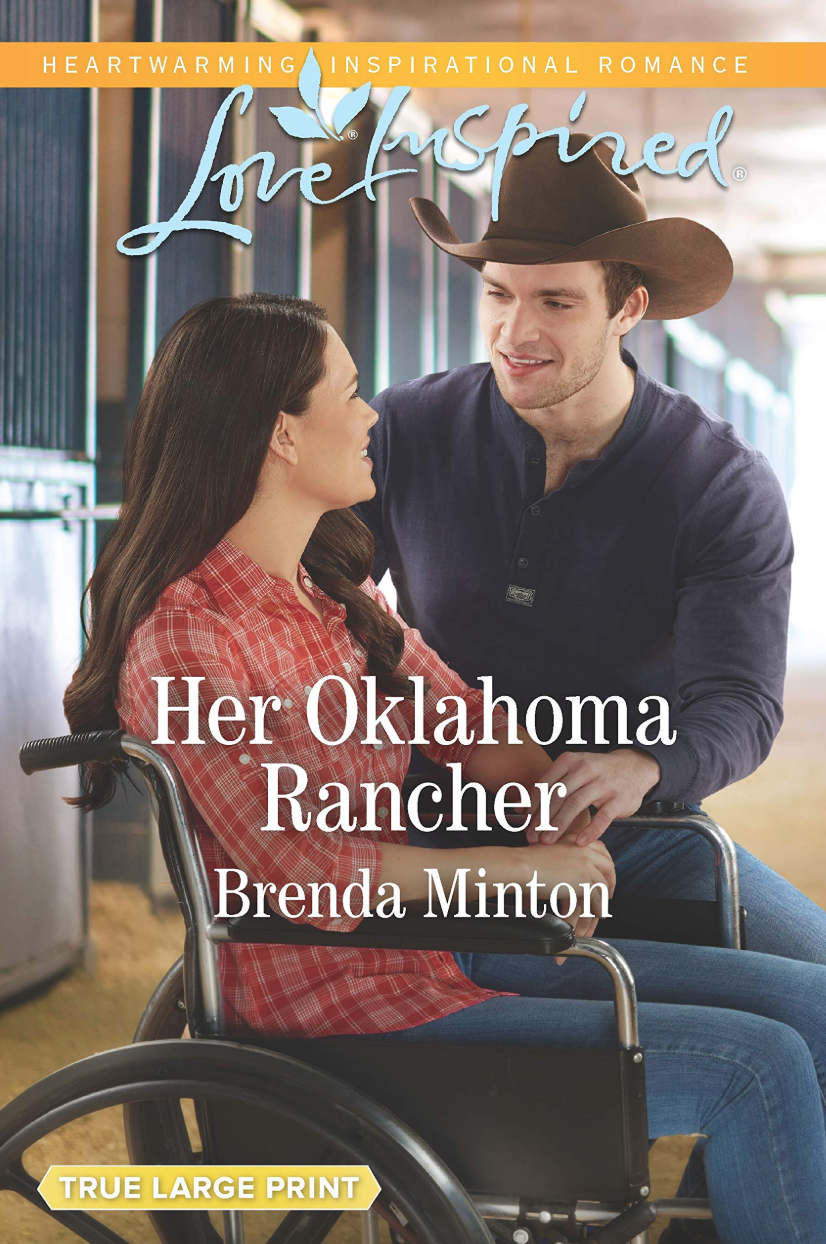 Brenda Minton: Her Oklahoma Rancher will be the third book in the Mercy Ranch series. And Mercy Ranch is a place where wounded warriors go to heal and to find new beginnings. Eve, the heroine, is one of those wounded warriors. She was paralyzed in an explosion. And after the explosion, she was convinced of several things: that she didn't want to be a burden and that there were certain aspects of her life that would never be the same.
As she has recovered on Mercy Ranch, she has found herself and found her strength and found faith. And everything changes when her fiancé—she ended her relationship with him, not wanting him to be the person who felt as if he had to take care of her—now several years later, he arrives in town with a baby girl who is the orphaned child of their best friends. And so the story begins with the two of them finding a way that they can care for that child together.
Overall, we want to see heroes who are strong, who are chivalrous and caring about the people in their lives and and living their lives with faith. And so I believe when when we write stories with the ranchers and the cowboys, we bring these big, strong, masculine heroes who are very aware of their family and their community, and they're reaching out to the people around them helping them and being there when there's a disaster or someone in need. And I think that speaks to people. I think that no matter what is going on in the world, we want to see people of action, people of faith reaching out and touching our lives. And then you add a cowboy in a cowboy hat who's strong and and masculine, and he becomes the hero who saves her—and maybe she saves him a little bit also.
"We want to see heroes who are strong, who are chivalrous and caring about the people in their lives and and living their lives with faith." – Brenda Minton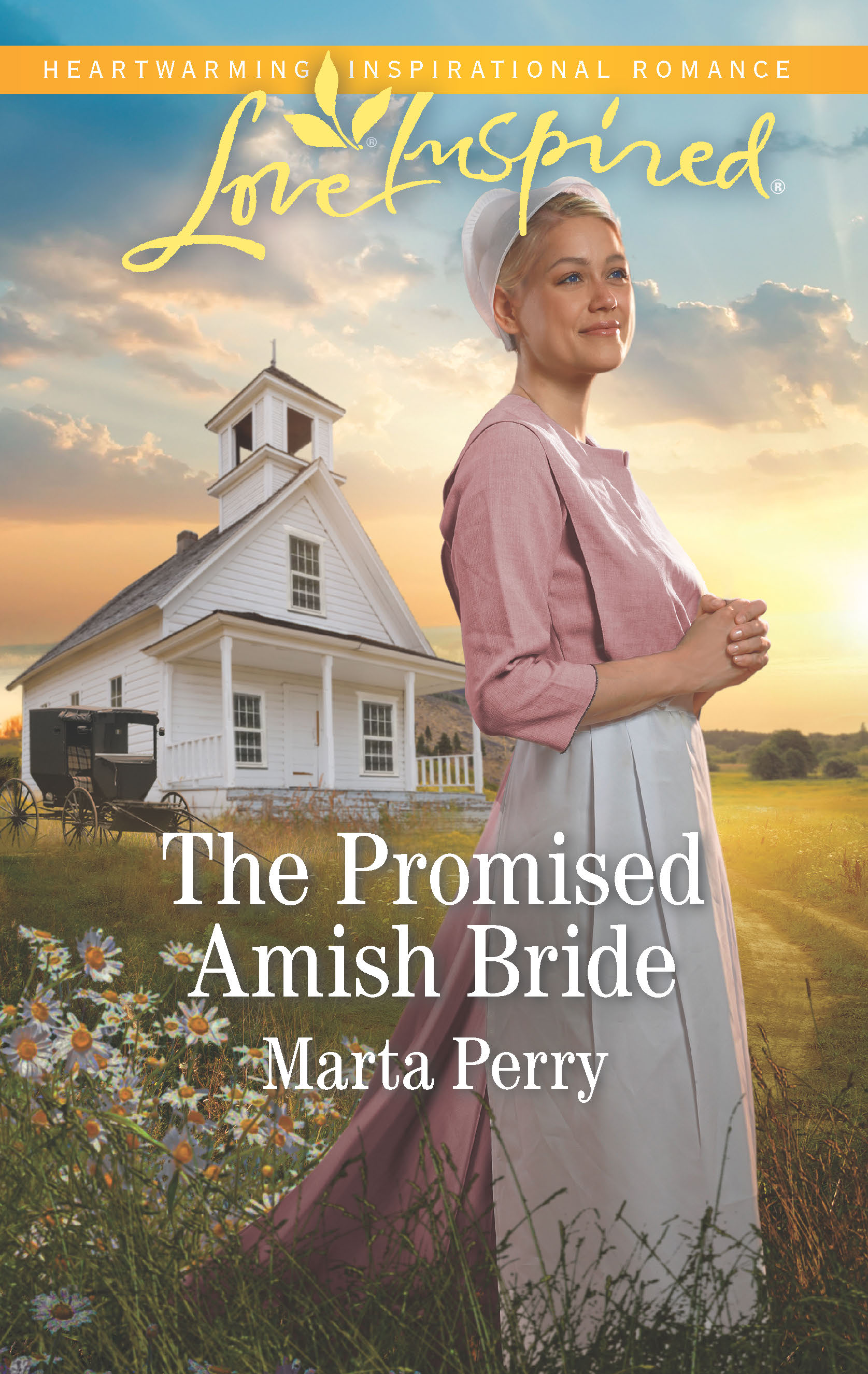 Marta Perry: The Promised Amish Bride is my prodigal son book. I've really been influenced by that story throughout my life. That scene kind of recurs in some of my books. But in this particular story Aaron, who is the youngest of the King brothers and had left the Amish for the outside world some years earlier, returns to his family very unwillingly, not the humble prodigal son who wants to kneel and beg forgiveness. He's resentful that he has to come back and isn't sure that he's going to stay.
The first person he runs into when he comes back is a neighbor who he remembers as a child when he left when he was in his teens. She was about 12 or 13. And this is his introduction to life at home: her openness, her readiness to accept him back, her conviction that his family will love having him back. And basically this story moves on his struggles and her struggles to help him find his place in the world. And of course, eventually he will find his place in the world and it will be with her.
I also like to use the things that have happened to us as our family in the stories. For instance, the time someone was driving the teacher home from school in a sleigh because the roads were closed due to snow and managed to tip over the sleigh. That's one family story that just lives on and on, and so I utilized that in one of my books. I think people enjoy hearing things that feel true to them or that they remember. You know, many of our readers actually grew up in rural communities and they like reminiscing about things like that.
Particularly when I started writing the Amish novels, I started getting letters saying, "I wish our family could be like that. I wish we all lived close together where we could rely on each other." Just that sort of response tells me that people are our longing for a bit simpler a life.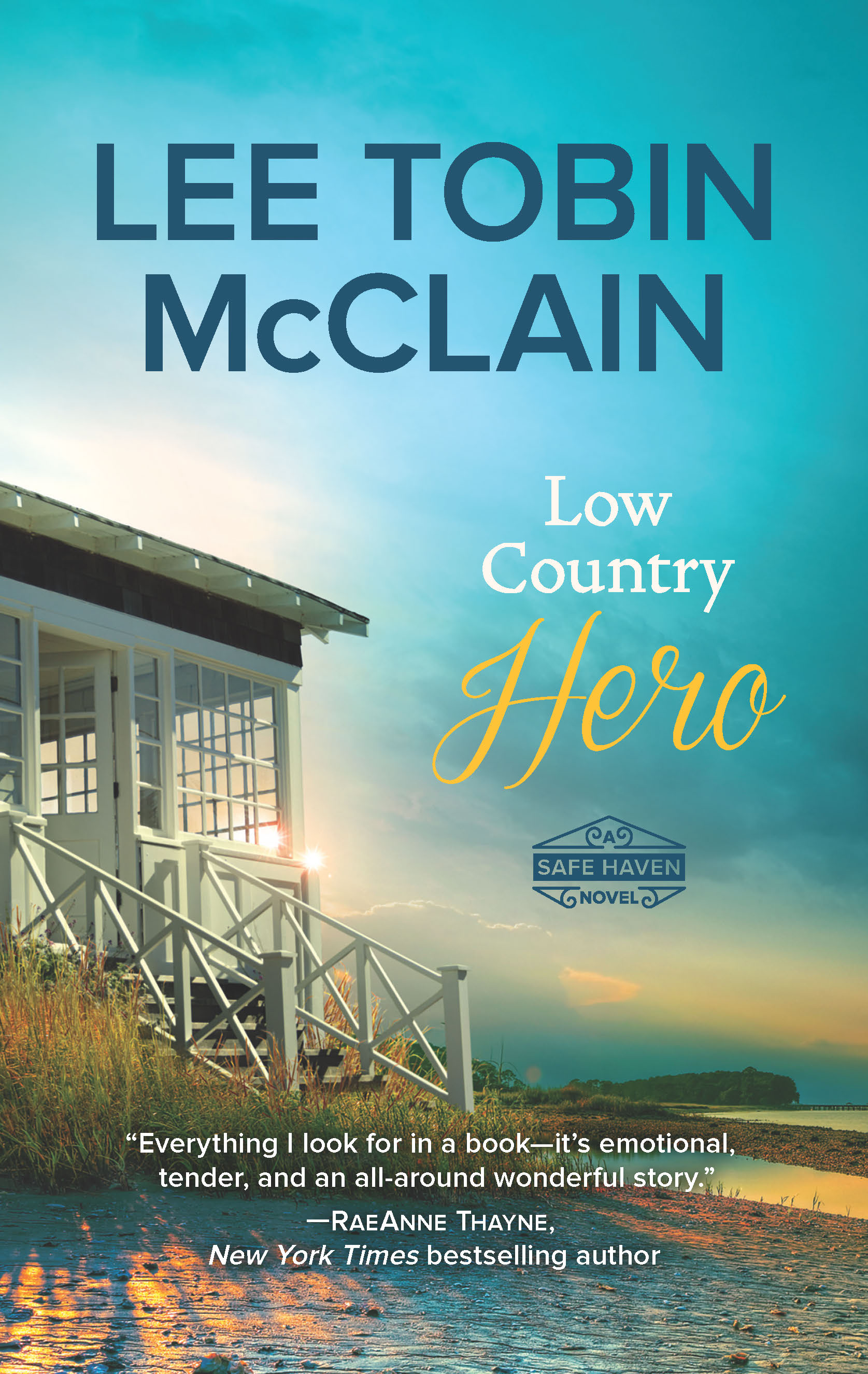 Lee Tobin McClain: The Low Country books are a little more complicated and in-depth. And they tell the story of three brothers who were abandoned in a small Southern town as teenagers, went into three different foster homes and then grew up into amazing men, heroes, but who also have some wounds and some flaws and some angst from that difficult past that they went through. They all return to this small town in search of their mother, who had been a victim of domestic violence. And so that's their search and the mother's love story because she has found a happy ending. But their search and the mother's love story arches over all three books in this series.
Getting divorced or going through the loss of a partner can make you feel hurt and afraid to try love again. And certainly many of my characters in my books started out in that place, where they're saying themselves, "I am never going to fall in love again. I've been hurt too badly. I do not want to get into a relationship." And then, of course, God always surprises us. And so these characters will then get into a relationship and work their way back to a position of believing in love and trusting that good things can happen to them
I think it's important because, honestly, that's who we all are. I have not yet met anyone who doesn't have some struggles in his or her life, no matter how kind of perfect they may appear on the outside. I think we all have difficulties, wounds from our childhood or challenges that we've gone through, and yet we all kind of yearn for connection with other people and that wonderful love relationship of somebody who accepts us for who we are.
When Love Touches Another Life in a Real Way
Narrator: One of the most gratifying moments of any artist's career is to see how love they poured into their work has reached a reader's heart. Marta Perry and Brenda Minton told us about some interactions with their readers that have stayed with them for years—and, for Brenda, changed her life.
Marta Perry: One of the most moving letters I ever received was from a young woman that wrote to tell me that her mother had recently died, and her mother was a huge fan of my books. And so when she took her books in the nursing home, she always tried to have some of mine. [The daughter] said eventually [her mother[ had one particular book that she loved. And every time [the daughter] went in, that book of mine was on her [mother's] bed, and she'd been reading it.
I can hardly tell that story without crying because to think that I gave that much comfort to somebody,  just . . . that's God at work, that's not me. It's really an affirmation that what I'm doing is what I should be doing.
Brenda Minton: My daughter-in-law became a friend on social media seven or eight years ago, and we started having conversations. I knew that she read my books, and she would tell me, "I just got a new one!" and what she loved about it.
Her family was taking a summer trip and going out west, and as they were going back through this direction, I said, "Well, why don't you stop and we'll have lunch together?" And so her parents agreed to stop.
We were having lunch, and my husband and my son arrived at the café that we were at. They met and after lunch they exchanged information. They began to talk on the phone and message each other. And over the next year, they met several times and he actually drove to where she lived—which was several hours away—and they would have lunch or dinner, and then he would drive home. A little over a year, they married and now have two little girls.
It was just really amazing. I look at our lives with all of these kids, and I think God knew we needed her because she is so wonderful. She's such a great partner for my son, but also such a big part of our lives.
Reaching Others With Our Words
Narrator: As each author sits down to write, she brings a world of experiences, struggles, and relationships to her work. But no matter their circumstances, one truth remains: God's love inspires each of them to reach others through the page.
Shirlee McCoy: I do think that my characters, in some ways, are all a small reflection of pieces of my life and things that I've gone through. I think there's people [who] have read my books from the very beginning up through now—I mean, were talking a 15-year time span—and my own maturity as a Christian and as a person has increased. So I think that the stories reflect that too. I've written characters who are in difficult situations because I know that story too. And I've written characters who have chronic illnesses because I have a chronic illness. So yeah, I guess I pull from what I know.
Brenda Minton: You know, I get the same question: "How do you show all of these different people love?" And I think it's just trusting God for that love and for the ability and the patience and just getting through each day.
Marta Perry: We can only receive all the gifts God has for us, if we are open to them. And that communication daily brings you into God's presence in a very immediate way. And the more we surrender ourselves in that way, the more God is able to give us. If we trust Him, we can do amazing things in our lives.
Lee Tobin McClain: People sometimes don't respond as well to, say, reading a book of sermons, but they may one to read a light love story. No matter what they're going through in their lives, they have the energy to do that. So I like that they can pick up my books for relaxation and also get a little bit of a message from them too.
Narrator: You can find more Love Inspired books by today's guests—Brenda Minton, Marta Perry, Lee Tobin McClain, and Shirlee McCoy—at your favorite book retailer today.

---
Narrator: Next time on the Jesus Calling Podcast, we talk with syndicated radio host Delilah. Every night on her show, Delilah shares stories of the heart with millions of listeners around the world. Despite her broad reach, Delilah has discovered that the easiest way to see change in the world is to touch the lives of neighbors and friends, one heart at a time.
Delilah: So I endeavor to be the change by walking the walk, not talking the talk. And that is what "one heart" is all about. One Heart at a Time is about using your life to impact the people in your circle in your community and in the world one heart at a time.